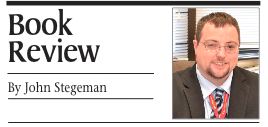 For centuries St. Francis of Assisi has pointed others to Christ. His writings, associated legends and popular sayings have inspired priests, laity and even the present Holy Father.
Popular culture knows the founder of the Franciscan orders for his commitment to poverty and love of animals, but these alone do not scratch the surface of his many years of service. Many biographies have been written about the saint, but Franciscan Father Pat McCloskey, has taken a different path with Peace and Good: Through the Year with Francis of Assisi. Continue reading →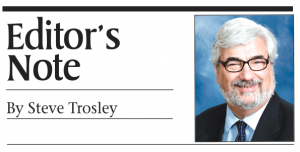 The resurrection of Jesus Christ should be very much on our minds as Easter passes and we give thanks for our hope of our own resurrection.
Death, however, comes before resurrection.
The tragic passing at age 17 of Purcell-Marian student Kelsie Crow on Holy Saturday when a stray bullet found her as she left a party, should give us all pause. The well-chronicled passing from a rare cancer of Lauren Hill at age 19 reminded us of how St. John Paul-like dignity in the face of death can inspire. Continue reading →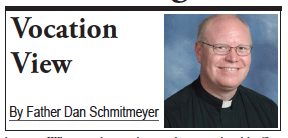 How can we get more priests? How can we get more sisters and nuns?  How can we get more religious brothers? These are questions I am asked all of the time in this assignment as vocation director.
And all of these questions revolve around the issue of developing a culture of vocations. How do we get people to see all of the vocations the church recognizes as good? How do we get people to respect their vocation and encourage others to seek their own vocation as well?
We'll never get more priests and people in consecrated life, if we don't start with good marriages and families. Continue reading →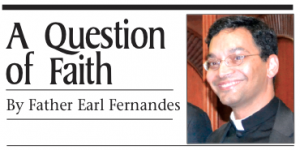 Dear Father: Year after year and month after month, I have been wondering why does the creed we recite during Sunday Mass state that Christ "rose again?" When was the first time He rose? I checked my Lithuanian creed interpretation and it does not state "He rose again."  In Lithuanian, the text reads:  "pagal Rasta, prisikele is numirusiu" The translation would be: pagal (according), Rasta (to the Scripture), prisikele (rose), is numirusiu (from the dead). In the Lithuanian translation there would be (ir vel) for the word "again."
Dear Reader: Thank you for your question. It is an interesting one. I believe your Lithuanian translation is accurate and corresponds to the Greek text of the Nicene-Constantinople Creed which is recited each Sunday. Continue reading →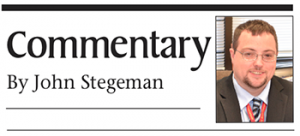 Just two weeks after stealing the national spotlight with a pair of layups Nov. 2, 2014 against Hiram College, Mount St. Joseph University freshman basketball player Lauren Hill was already showing some signs of decline.
On Nov. 18, 2014 at Mount St. Joseph for a check presentation, Hill was wearing gray, the color of Diffuse Intrinsic Pontine Glimoa awareness. The cancer was weakening her. Killing her.
There was nothing doctors could do to help. Continue reading →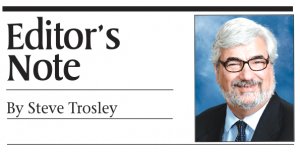 Cardinal Óscar Andrés Rodríguez Maradiaga SDB delivered the LeBlond Lecture March 11 at the Athenaeum.
The St. Gregory the Great Chapel was packed like an Easter Vigil Mass, and not just with seminarians, although they were everywhere in that growing place. As you will see elsewhere in this edition, the cardinal spoke of many things, including his shared belief with Pope Francis that Catholics need a missionary spirit. Continue reading →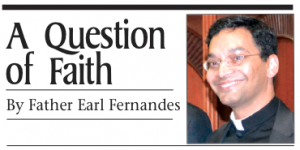 Dear Father: What does the Church teach about Reiki? Why do people turn to these types of things instead of Jesus or the saints?
Dear Reader: Thank you for your question.Some years ago, I was in the Metaphysics section of a bookstore. I was edified thinking that a mainstream bookstore had philosophy books. I began browsing. Much to my dismay the books dealt with magic, spells, Wiccan worship, the New Age Movement, Reiki, and other forms of therapy. Continue reading →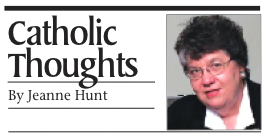 Sister Philomena told us, "You love Jesus as much as you love the person you love the least." "Holy Cow!" I thought after hearing that pronouncement.
The first person that came to mind was Aunt Pearl, my 90 year old aunt. She smelled like steamed cabbage, belched all the time and kept accusing me of stealing her salad forks. Continue reading →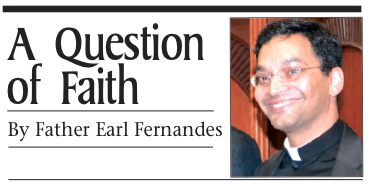 Dear Father: I'm a "southerner" as far as the Archdiocese of Cincinnati is concerned and at a recent visit to a northern area parish I observed an unfamiliar custom. The faithful receiving communion often knelt before the priest and received on the tongue. What does the church say about this and how are we to receive Communion? Why does it seem more common in our northern areas and not down near Cincinnati?
Dear Reader: Thank you for your question. I suspect that you are a younger reader as older Catholics will remember receiving Communion only on the tongue while kneeling. Continue reading →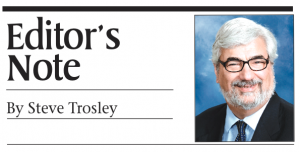 One of the more troubling concerns among journalism management professionals when the millennium arrived involved whether the next generation of reporters and editors would materialize.
Through the 80s and into the 90s, most talented journalism students followed the advertising/public relations and marketing track, where there was more opportunity and better starting pay. It might seem strange that a cadre of cynical newspaper editors worried about their replacements. Perhaps it's biological: Even wolves focus on succession and training the young.  Continue reading →