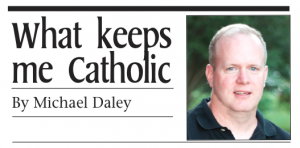 For the past two years I've had the opportunity and privilege to go on a mission trip to Vanceburg, Kentucky through the Glenmary Home Missioners. With the Ohio River on one side and the foothills of the Appalachian Mountains on the other, it is a place of striking natural beauty. Unfortunately, significant poverty scars the landscape.  Continue reading →
The following is an unsigned editorial titled "Never forget!" from the Sept. 11 issue of The Tablet, newspaper of the Diocese of Brooklyn, New York.
There are days that will be remembered, detail for detail, in our minds. And for many of us, Sept. 11, 2001, is undoubtedly one of those days. We, as a nation and as a world, saw the worst in humanity. We witnessed bloodthirsty men, corrupted by hatred, fueled with one desire — death, chaos and destruction.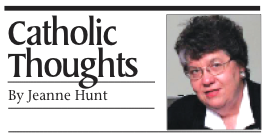 Just about any white-collar worker under the age of 40 will confess that he or she works at least sixty hours a week, goes to work early, leaves work late, and brings work home. What has happened to us? Why has the culture replaced all other values with a need to compete in a rat race that cripples our private lives? Continue reading →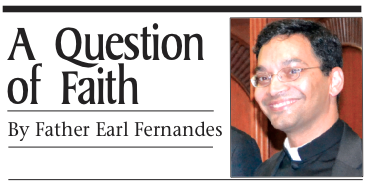 Dear Father: I have been staring at a poster of the Last Judgment from the Sistine Chapel. I began to think about the judgment on my soul, but then I got a little confused. Will I be judged immediately when I die or only at the end of time? Continue reading →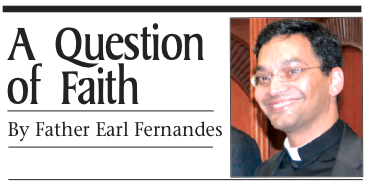 Dear Father: Am I crazy? I mean, my friends think I'm crazy because I won't let my kids have a phone or an iPad. I want them to run around and play and not look at a screen all the time. People look at me as if I'm crazy. What does the church teach about technology use? Continue reading →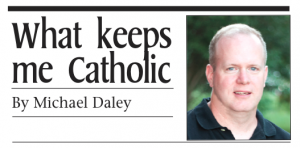 It happens once a month—Welcome Sunday.
With three independent-minded kids, when told to get ready for Mass, I am surprised that there are no, well, fewer complaints. Likewise, leaving home they all have smiling, well, no frowning faces. The purpose of the Mass is that afterwards, in the school cafeteria, people will gather there for a social. New faces can meet current ones; current ones can converse with the ones who seem to have been there their whole lives. life timers. The only words that my kids hear though are FREE DONUTS. Continue reading →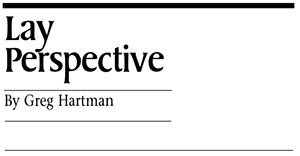 The night before The Lord's passion, the disciples were seemingly (if you can infer this from the bible) having  a nice evening. Though Jesus had warned them of his passion and resurrection, they didn't quite understand what was about to occur. Continue reading →
By David Scharfenberger
For The Catholic Telegraph 
If you ever wondered about the positive effects of a Catholic education, you can look to the eighth graders at St. Michael School in Sharonville. During this last year, they read and learned first hand about immigrants and immigration and why we as Catholics see immigrants as our sisters and brothers. Continue reading →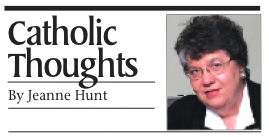 Do you remember what your parents would say to you when you questioned why you had to do something? Their answer was swift and lethal: "Because I said so." Somehow, we knew that response ended all arguments and pleas on our part. Our parents made it clear that there would be no more discussion, and we might just as well do what was being asked. Continue reading →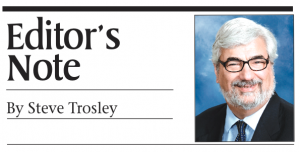 The late Dennis Dible, an editor of considerable ability and a fine Catholic gentleman, used to tell a story about how a reporter ran into a newsroom from covering a fire.
Flushed and fueled with excitement and adrenaline – covering a fire can do that to you – the reporter breathlessly described "mountains of flames, pillars of smoke, distraught homeowners, terrified pets, valiant firefighters" and so on. Continue reading →