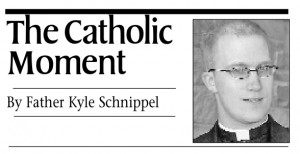 Back when I was in the college seminary and the vocation director would visit, I was always a bit skeptical of his noticing that 'we (seminarians) have grown so much' since the time of his last visit.  I could notice some growth that we were going through, but was never too sure how that was coming across to others; especially when my family would 'require' me to come home every once in a while to bring me back to reality!
Certainly, we were growing!  And the person who I was when I entered seminary formation at the age of 19 as a sophomore in college became a much different, and hopefully much more mature person by the time I was ordained to the priesthood eight years later.  The irony is now thick that I now serve as vocation director and have echoed to our seminarians the same that was said to me: I see tremendous growth and hope in the men we have in formation for the priesthood in the Archdiocese of Cincinnati.  They will light things on fire!
While it is true that every 27 year old is a much different person than they were at 19 years of age, there are some specific things that happen in seminary that help to speed along and deepen that process.  The initial recognition is that while the seminary calendar is built around an academic calendar, there is much more that happens than studying!
The document that guides and directs seminary formation in this country is called the Program for Priestly Formation (PPF), now in its fifth edition.  Taking the vision the Blessed John Paul II outlined in Pastores Dabo Vobis, this document gives the shape and structure to all the seminaries, at the high school, college and post-college level.
The unique contribution that the PPF brings is that it highlights four 'pillars' or aspects of formation for today's seminarian: academic, spiritual, pastoral and personal formation.  In brief terms, academic formation is learning the ins and outs of the faith so that the future priest can present the teachings of the faith in all their beauty.  Spiritual formation is the growth in prayer that is required of a man who will lead others in prayer.  pastoral formation is the awareness that he needs to put this faith and prayer into action, bringing the sacraments to the homebound, teaching, helping others to walk their journey of faith.  Finally, personal formation is recognizing that every man who presents at the seminary has his own unique set of gifts and talents that God is potentially calling for use in the priesthood, how does he develop those gifts and talents while also allowing God to work through his weaknesses?
What we can see in this brief sketch is that we are aware that seminary formation involves the whole man, not just his mind or his soul.  To be a priest is to be totally conformed to the will of Christ; hence the seven to nine years of formation that is required prior to ordination, it takes a while to shape the heart in such a dynamic way
As I often say, however, whatever applies to the priest also applies to the Catholic.  Using the dynamics of seminary formation can be a wonderful model for lay Catholics to also increase their love and devotion to Christ and to the church; for if we are all aware and concerned about growth: academically, spiritually, pastorally, personally; the world could be a much different place!
This program, adapted to the needs of each person, could well put us on the way to the reform called for under Pope Francis, for true reform in the church begins not with changing structures and teachings, but with the changing of hearts, my heart, one day at a time.
Father Schnippel is the archdiocesan vocation director.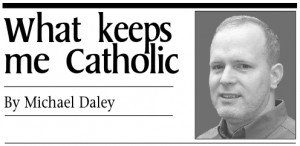 Though I'm having a hard time admitting it to myself, I'm now what's considered to be middle-aged. As much as I want to deny it, one thing that confirms this stage in my life at present is my dislike, even fear, of surprises.
To avoid them I usually arrive five minutes early for meetings, back up computer files, do preventive maintenance on our cars and home, read the small print, eat and drink in moderation, put on sunblock, save for the kids' college fund and my retirement. I want to be prepared…for whatever comes.
One of the reasons that many people are members of the Catholic Church is because of the sense of stability and security it provides too. There are rules to live by, authorities to provide guidance, access to God through the sacraments, and a community for support. When other aspects of life seem to fail, the one sure thing is Catholicism. No surprises please.
Yet, a word I've recently been hearing a lot of surrounding the Catholic tradition is surprise.
It began earlier in the year with the surprise announcement of Pope Benedict XVI's resignation when he admitted that he didn't have the strength of mind and body to continue. In the process he became the first pope in nearly 600 years to step down from the office of the papacy.
At the conclave to elect the new pope, there was an honest, but surprising, public recognition from numerous cardinal electors that the Vatican was in need of reform as to greater transparency, accountability, and efficiency. Though a program of change had been envisioned, no real clear candidate emerged.
When the white smoke cleared, and following the words "Habemus papem," the church received an even greater, unexpected surprise — it was Jorge Bergoglio, the Cardinal Archbishop of Buenos Aires, Argentina, who was elected pope.
When all the excitement died down from that pronouncement, the surprises only continued. It was quickly pointed out that, although he has about as Italian a last name as you can get, he is the first pope from Latin America. Francis is also the first Jesuit to ever become pope.
Perhaps the greatest initial surprise, which I think no one saw coming, is his name — Francis. In explaining why he chose it, Pope Francis said that as votes appeared to be mounting in his favor, a cardinal friend said to him, "Don't forget the poor." "And those words came to me: the poor, the poor," Francis explained. "Then, right away, thinking of the poor, I thought of Francis of Assisi … How I would like a Church which is poor and for the poor!"
In the meantime Pope Francis has declined the use of the papal apartment preferring to live in a simple room at the Casa Santa Marta where he stayed before he was elected. On Holy Thursday, at a juvenile detention center in Rome, he washed the feet of both women and non-Christians which some suggested broke liturgical norms.
During his Easter Vigil homily, I think Pope Francis captured well the excitement, nervousness, and anxiety of these past few months: "Newness often makes us fearful, including the newness which God brings, the newness which God asks of us … often we would prefer to hold onto our security, to stand in front of a tomb, to think about someone who has died, someone who ultimately lives on only as a memory … We are afraid of God's surprises; we are afraid of God's surprises! He always surprises us!"
In this liturgical season of surprise — Easter — what keeps me Catholic is surprise. I am a follower of a crucified person who is raised from the dead to new life and invites you and me into it. Surprise indeed.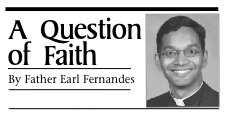 From the May 2013 print edition of The Catholic Telegraph
Dear Father:  I am frightened by what I am seeing now as a surge in our country toward acceptance of homosexuality and gay marriage.  Many among us are unable to see and explain why this is wrong.  Could you please let us know what the Catholic Church is doing nationally to respond to attacks against traditional marriage?
+++++++
Dear Reader: Thank you for your timely and urgent question. The mainstream media has devoted much attention to the promotion of same-sex marriage or really "the redefinition of marriage." The Supreme Court recently heard two cases — one dealing with the Defense of Marriage Act and the other with California's Proposition 8. In the midst of the media frenzy, endorsements from celebrities favoring the redefinition of marriage, pressure from lobby and advocacy groups, some perceive that nationally there has not been much of a response. What has been the national response of the American bishops?
One can find the response on the page on the website of the United States Conference of Catholic Bishops dealing with the promotion and defense of marriage. (Click here to visit page.)
There you will find many resources including short videos featuring Archbishop Salvatore Cordileone of San Francisco who is the current chair of that bishops' subcommittee; catechetical resources (both in print and in video); the legal documents (amicus curiae briefs) submitted by the USCCB in the above-mentioned Supreme Court cases, as well as Cardinal Dolan's letter to President Obama; the bishops' call to prayer and fasting; bulletin inserts and the like.
Archbishop Cordileone led the prayer at the recent March for Marriage in Washington, D.C. Unfortunately, the mainstream media ignored the March for Marriage in general and some of the remarks of Archbishop Cordleone. USA Today's Richard Wolf interviewed him. In that interview, Archbishop Cordileone gives clear answers, which can be useful to many Catholics in defending marriage as a union between man and woman. Often the debate has been framed around "equal rights"; he frames the debate around what marriage is. There are two very different understandings of marriage competing with each other. [I would also refer you to an excellent book by Sherif, Girgis, Ryan Anderson, and Robert George, What is Marriage?: Man and Woman: A Defense. This book gives clear answers as to how to defend marriage.]
Archbishop Cordileone shows how favoring traditional marriage is not bigotry or discriminatory in the way that racial prejudice was. He begins to tell a few stories of people who have been harmed and who could be harmed by the redefinition of marriage; telling the narrative is critical to persuading the public. He is one bishop, but he is the chairman of the subcommittee, and many bishops, of course, share his sentiments.
Mostly, the bishops cannot do anything themselves; rather, they lead the flock — the laity — called to be a leaven in the world. To that end, during the Year of Faith, the bishops of the United States have called for a nationwide effort to advance a movement for Life, Marriage, and Religious Liberty, encouraging Catholics to engage in practices of prayer, penance, and sacrifice. They have called for monthly eucharistic holy jours in cathedrals and parishes for this intention; the recitation of the daily rosary; special prayers of the faithful at Mass; fasting and abstinence from meat on Fridays, and will hold a second Fortnight for Freedom this summer. One cannot underestimate the power of prayer and fasting, nor should one place too much trust in politicians or the courts.
The bishops preach and teach in the name of the Lord, but they rely on priests and deacons to preach and teach in parishes and on leaders of faith formation to provide opportunities for Catholics to learn more and to be engaged. Parents exercise a role in teaching their children the truth about marriage and about God as its author.
There is often resistance to truth in our fallen world. This does not mean that the church should ever cease proposing or proclaiming the truth. The world and its values are changing rapidly. One can either be swept along with the tide or be rooted firmly in the Lord. The point I want to make is this: Catholics, not just the bishops, have a collective responsibility to promote and defend marriage.
+ + + + + +
Editor's Note: Father Earl Fernandes is dean of Mount St. Mary's Seminary and the Athenaeum of Ohio, where he is assistant professor of moral theology. To ask Father Fernandes a question about the Catholic faith, send an email to Steve Trosley or write to The Catholic Telegraph, 100 East Eighth Street, Cincinnati, OH 45202.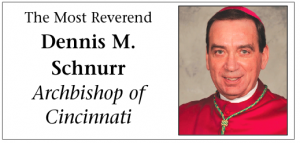 The following letter from Archbishop Dennis M. Schnurr appears in the May edition of The Catholic Telegraph.
+++++++++
My Dear Friends in Christ,
Once again, the United States Conference of Catholic Bishops is calling for a Fortnight for Freedom from June 21—the vigil of the Feasts of St. John Fisher and St. Thomas More — to Independence Day on July 4 to highlight the threats to our religious freedom. I urge all of the faithful to participate to whatever degree they are able. Although leadership from the bishops on this matter is important, grass roots participation is crucial in a democracy such as ours.
Some people have made light of the challenge facing people of faith in the United States today. They are in denial. The threat is real and it is grave.
Most pressingly, organizations not qualifying for a very narrow "religious exemption" face an August 1 deadline for complying with a mandate from the U.S. Department of Health and Human Services (HSS) that they provide employees with health care plans covering free contraceptives, sterilizations, and abortion-inducing drugs, regardless of any moral or religious objections. This could affect Catholic schools, hospitals, and charities.
A so-called "accommodation" offered by the HHS earlier this year denies the fact that institutions in Catholic health care, Catholic education, and Catholic charities are ministries integral to our faith and worthy of the same exemption as our Catholic churches. Their employees would be required to have the illicit coverage under a separate policy, with no way to opt out. It is unclear how these separate policies would be funded, and what role the ministries would have in paying for and facilitating morally illicit activities.
In addition, the latest proposal from HHS refuses to acknowledge conscience rights of business owners who operate their businesses according to their faith and moral values.
The general counsel of the USCCB rightly states that the current proposed revisions of the Obama Administration's contraceptive mandate are "an unprecedented …violation of religious liberty by the federal government."
If you have been following this issue in The Catholic Telegraph, you know that the trend in federal court decisions regarding legal challenges to the HHS mandate is positive. However, this issue will certainly be settled by the Supreme Court unless a legislative solution is found.
So what can you do?
• Be informed about the issue. Go to www.catholiccincinnati.org and click on "Preserve Religious Freedom" on the bottom right of the home page. There you will find a locally produced video and up-to-date information, plus links to the USCCB website.
• Answer the "Call to Prayer" from the USCCB. While the mandate is being challenged in the courts, the "Call to Prayer" asks that Catholics celebrate Eucharistic holy hours monthly, pray the rosary daily, say special prayers of the faithful at all Masses, fast and abstain from meat on Fridays, and observe a second Fortnight for Freedom this summer.
• In addition, during that Fortnight, attend any special prayer opportunities available in your parish, and participate in Mass on July 4, the culmination of the Fortnight.
• Display the "Preserve Religious Freedom" sign to be printed in the June issue of The Catholic Telegraph. The Archdiocese has also made it possible for parishes to buy sturdy yard signs with the same message and same design to make our public witness visible throughout our 19 counties.
As Pope Francis has reminded us, one of the primary missions of the Church as the Body of Christ is to serve the poor. This we do with our ministries of education, health care, and charity that serve all people regardless of faith, economic position, or immigration status. The threats to our religious freedom – to the very ability of Catholic institutions to act as Catholic ministries – put that service in danger. Please join with our fellow Catholics, and with people of other faiths and no faith, to preserve the God-given and Constitutionally-protected religious freedom of everyone.
Sincerely yours in Christ,
Most Reverend Dennis M. Schnurr
Archbishop of Cincinnati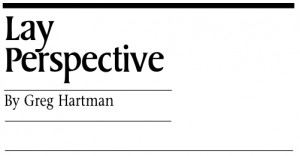 The popular T.V. series, "The Andy Griffith Show" had many memorable episodes. One episode that was quite funny was entitled "Aunt Bee the Warden". There was an overflow crowd at the Mayberry Jail and Otis is forced to be in the custody of Aunt Bee, instead of the jail.
Normally Otis would check himself in at the Mayberry Jail to sleep off the festivities of the night before. Aunt Bea would have none of that and put him to work doing all kind of chores. When Otis tried to sneak out, Aunt Bee would snap her fingers and tell Otis to get back to work.
Perhaps as the disciples were looking on as Jesus ascended into heaven, there was that same sensation from the angels who told them "Men of Galilee, why are you standing there looking at the sky? This Jesus who has been taken up from you into heaven will return in the same way as you have seen him going into heaven" Acts 1:11. It was time for them to build the kingdom of the Lord. As it is for us. It's now our time to build the kingdom, and in this Year of Faith a time to reach out.
The first question is what is your vocation?  It's actually simple: Our vocation is being Christ for one another. That's the simple part, but being Christ for others can sometimes be difficult. Today's media is filled with stories that we're not Christ for each other. I think it's safe to say we can watch the news each day and at some point exclaim "are you kidding me?" For some reason big screen T.V.'s bring out the worst on black Friday or winning a championship gives carte blanche to riot. Yet we have the power to change all of that.
That power comes from the Holy Spirit, and though daunting it's up to us.  It's easy to be Christ for one another at church, or when we pray. That's the cornerstone and sustenance that assists us in evangelizing. Reaching out takes grace.
We need to be in touch of the environment around us. It starts at home. It seems a wonderful tradition is vanishing and it's a simple one: supper. At dinner as a family we can share the day, check out how everyone is reacting, find out the mood of everyone, find out the news of our family and friends (not gossip), and see if anyone need assistance whether spiritual or physical. One great power of the family is that families rally, in good and bad times.
The next question is how best can I serve the Lord? If you ever took a business or management course in life, goals are paramount, and business plans to get that goal. If the goal is eternal life, then what is our plan to get there? It's easy to get sidetracked off the plan. The church provides a very cool roadmap and helps us along that road. So a plan is important. It takes prayer and time to get the plan into gear.
There are approximately 500,000 Catholics in the Archdiocese of Cincinnati. That's 500,000 unique talents and gifts. Imagine just for a moment if we were all on the same page. Imagine the immense spiritual power. If we follow Christ with all our heart, our mind, our very being: the rest falls in place. Each day miracles happen around us. There are amazing women and men working hard for the Lord reaching out and bringing Christ to our communities. We all have to get involved, and that's what the new evangelization is all about: Being Christ and shining that light around us.
It's wonderful and important to spend time with the Christ at church, and to truly celebrate Christ among us. Yet it's equally important to share that blessing with everyone around us. We're not here to be judge and jury; we're here to be Christ for others. So the next time we're in the presence of the Blessed Sacrament, enjoy the moment. But like the disciples on that first Ascension, after mass it's time for us to "get to work".
++++++++++++++
Greg Hartman is the Circulation Manager for The Catholic Telegraph.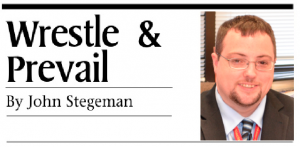 This wasn't supposed to be my column for this month, but then I've got it pretty good.
I wasn't hurt or killed in the Boston Marathon explosions, and neither was anyone I know. But three people are dead, and more than 140 are hurt as a result of senseless violence. I can't fix that with a column. Millions of gallons of ink are being spilled on that topic even as you read this, but no words from any columnist, no facts from any reporter are going to make it ok.
Three people are dead.
One was an 8-year-old boy named Martin Richard. A photo in many of the news stories has the young Pope John Paul II Academy student wearing a sparking white suit and holding up a felt banner on what appears to be the steps of a church.
The photo is most likely from Richard's first communion, and judging by the photo, it can't have been taken too long ago.
My column was going to be a happy jaunt about my days playing youth sports at St. Antoninus and how youth sports in a Catholic setting is good for kids. I recalled in that column my care free days from first grade on when I played soccer, baseball and basketball in the gold and black.
Just thinking about that now, after reading about Martin Richard, fills me with something.
I'm not sure if it's anger — when I realize that one of the casualties was a Catholic school kid. I don't know if it's helplessness — when I see he wore a white suit and smiled big on his first communion day, full of life. I don't know if it's overwhelming sadness — when I read that he had parents and a family who loved him and miss him.
I don't know what it is, but it hurts.
It hurts to know that Richard's family is suffering. It hurts to know that there are people out there in the world that would murder Richard, and others, for their own agenda. It hurts to know, as someone who will become a parent in July, that Richard's parents couldn't have done anything different to save their son.
But through the hurt I realize something. That picture. That boy, smiling toothless and dressed in white, he was one of God's children too. That picture is from what may be the most important day of his eight years of life. On that day, the day of his first communion, Richard Martin received the body and blood of Jesus Christ in the Eucharist.
In John 6:53 Jesus says "Very truly I tell you, unless you eat the flesh of the Son of Man and drink his blood, you have no life in you."
But it appears that Richard did eat of that flesh and did drink of that blood. He partook of Christ's body and blood and I can't help but trust in God's mercy that the boy is now with him in paradise.
I've been a journalist since all the way back in my senior year of high school in 2002. When you study to be a part of, and later work in, this industry, terrible things often become mundane.
The job of a journalist isn't to feel the hurt, the confusion, the fear, that wraps up everyone else. Their job is to put the feelings aside and get the story, no matter how horrible. Do that for a few years and headlines like "10 killed in pile up" and "Ferry sinks, countless dead" stop being real. You sometimes stop thinking about the human cost behind the headlines.
And then you see a picture of Richard Martin.
You see he's wearing a white suit on the steps of a church on the day of his first communion. Then, you remember wearing a white suit and standing on the steps of a church on the day or your own first communion.
Martin Richard isn't just a name in a headline to me, not anymore. I'm not afraid to admit that it took that particular photo for me to remember that.
I saw that photo and it became real again. It hurts.
No words can fix what happened to Richard, the other dead, or anyone who was hurt, but trusting in the mercy of God's love, we can find healing.
We can remember no matter how much the person who did this hates the world, that God so loved the world that he sent us his only son.
We can remember that while some out there will murder innocents for their cause, the innocent lamb Jesus Christ willingly let himself be murdered for our sakes.
In that total self-giving love of God for us, we find our only hope.
No words can make a difference to what happened in Boston, but God can.
Jesus, we trust in you.
By Father Timothy P. Schehr
Easter Sunday: Acts 10:34-43; Colossians 3:1-4; 1 Corinthians 5:6-8; John 20:1-9
Easter comes quietly in this Sunday's Gospel. We hear the sound of footsteps running to the tomb, hearts beating wildly, gasps for breath. It is so very different from all the trumpets and alleluias we usually associate with this great day. Continue reading →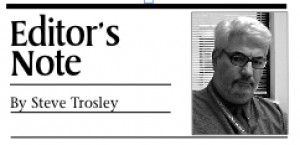 March and April used to bring a flood of phone calls to the office of an editor in the upper Midwest, where I spent much of my career.
I used to call it the great battle of the bobbin' robin. We would get literally scores of calls from people wanting recognition for seeing the first robin of spring. Some would come to the front counter and want to visit with an editor or reporter about it. Some would mail us photos, occasionally notarized so they would get credit for being first.
I once did a feature on someone who came in every year and noted how he kept a record of each year back into the 1940s and how he had even named birds he recognized in his neighborhood.
So passionate were people about being first to see this famous harbinger of spring that sometimes they would get nasty when you told them someone else had the honor.
It was not like they were going to win a contest or anything.
That was 20 years ago and more. In latter years, you would get emails as well as phone calls. Then it was just emails.
Now, they take a video and post it on Facebook or tweet it on Twitter (or do they twitter it on tweet?) and don't even bother calling the newspaper.
People like to be first with the news whether the news is good, bad or indifferent.
So we can easily imagine the mood of the women in the Matthew's Gospel (28:8) when the angel told them that Jesus had risen from the dead as foretold in Scripture. Now that would be a reporter's dream — or to be an angel and bring the news right from God.
Which is probably one of the reasons God uses angels. It's hard to imagine the human heart being able to endure that much excitement.
There was much excitement in The Catholic Telegraph offices March 13 as white smoke appeared on our live-streaming Internet feeds of the video of the chimney on the Sistine Chapel and of course of the crowds gathered below.
The next hour seemed like an eternity as we waited to hear the official announcement. We actually had the name of Cardinal Jorge Bertgoglio, Pope Francis,  on www.thecatholictelegraph.com within a minute of the announcement, thanks to our resident Mr. Ready Megabyte, John Stegeman.
The next morning, we were getting requests for photo downloads and portraits suitable for framing. (We supplied the names of our advertisers who sell such things to the callers.)
Pope Francis surprised a lot of people in the first few hours of his papacy and I have a suspicion we're in for a lot of surprises over the next several months and years. I pray he can sustain the energy it will take to live up the expectations he will burden during that time. Read about it in this edition and in the ones to follow in the months ahead.
Meanwhile, let an old editor play old editor: It's not Pope Francis I, it's Pope Francis. He can't be the first until there's a second. That's how it works.
+ + + + +
Also in this month's edition, read about an unusual ministry that passed through town with the circus. Yes, there are two Sisters who minister to circus performers and workers.
We also have the first of a three-part series on the Archdiocesan Vital Parishes project, which will give you an important perspective on how pastoral regions are formed and the challenges faced by our pastors in the years ahead.
John Carr, formerly of the U.S.Congress of Catholic Bishops, will be in town in April to help mark the 50th anniversary of Blessed John XXIII's landmark encyclical, Pacem in Terris — Peace on Earth.
Get to know some of the Archdiocese's newest Catholics with some profiles on RCIA candidates who are going to be baptized on Easter Sunday.
You can also read about the most recent Pastoral Council meeting, some things happening in our Catholic Schools and many stories about your fellow Catholics in the Archdiocese of Cincinnati.
And The Catholic Telegraph family wishes you and your family a blessed and happy Easter.
+++++++
 Trosley is editor-in-chief of The Catholic Telegraph.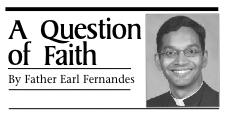 Question of Faith is a Q&A column by Father Earl Fernandes
A reader asks: Dear Father: "Will the new Pope make changes in Church teaching because he's a Jesuit and Jesuits tend to be more liberal? Will I have to take three steps to the left?"
Dear reader: Catholics should give thanks to God that we have a Pope. What joy to hear "Habemus Papam"! It is good to have a universal shepherd, a visible center of unity in the person of the Pope, the Vicar of Christ. In Pope Francis for the first time in history the Church has a Pope who was a Jesuit. Just as not all popes are the same, not all Jesuits are the same. They differ, like all people, in temperament, style, and personality. They have diverse areas of expertise and different interests. The idea that Jesuits tend to be more liberal is a generalization; perhaps one has this impression because some Jesuits are more vocal than others with particular agendas, but that does not mean that all Jesuits are that way. Jesuits are shaped and formed in different seminaries, different pastoral settings, by diverse experiences, and by different families. Further, one must realize that in any office over time, a person changes and develops; sometimes an office such as the papacy, with its responsibilities and burdens, changes a person.
One may speculate as to what Pope Francis will do or not do on the basis of his experience as a Jesuit priest, provincial, teacher, and bishop, but this type of speculation does not accomplish much. Our fellow Catholics should not immediately be viewed through such a lens. The question should not be whether a Jesuit or any person is liberal or conservative. Each Catholic must ask: Am I faithful to the mission received from the Lord? Am I giving faithful witness to Christ, whose vicar the Pope is, as a member of the Church?
Will the Pope make changes? The greatest change will be a change in mentality. In the first few days of his pontificate, Pope Francis has appeared to be a kind, humble, welcoming man. His liturgical celebration is simple. His preaching too is not complicated, yet profound. His speeches are colloquial rather than academic. There is much to admire. This is a change in style rather than doctrinal substance. Pope Francis' three point plan, without altering doctrine, is simple: to journey; to build; and to profess.
A second type of change will be in personnel. There is a phrase: "Personnel is policy." The appointments of the new Pope will shape Church policy with regard to governance, diplomacy, economics, and again mentality. Again, pundits speculate about new appointments and what this will mean, but one should not expect these appointments to affect substantively the fundamental doctrine of the Church; rather, they may affect how the Church operates.
One thinks back to the transition from Pius XII to John XXIII. In opening Vatican II, John XXIII said: "The salient point of this Council is not, therefore, a discussion of one article or another of the fundamental doctrine of the Church … For this a Council was not necessary. …The substance of the ancient doctrine of the deposit of faith is one thing, and the way in which it is presented is another. And it is the latter that must be taken into great consideration with patience if necessary, everything being measured in the forms and proportions of a Magisterium which is predominantly pastoral in character."
One also needs to distinguish between the different levels of Church teaching including those which are to be believed as divinely revealed (e.g. the tenets of the Creed; the Christological and Marian dogmas, the doctrines of the institution of the sacraments and the grace they confer); those to be definitively held, which are connected logically with divine revelation, such as Church teaching on euthanasia, and those which require religious submission of mind and will. There are simply some teachings which even the Pope cannot change.
My advice is to be yourself before God in the Faith you have received from our predecessors in the Faith. Don't move three steps to the left but be authentic. Finally, many people are afraid of change. It is written in the Scripture: Perfect love casts out all fear. Love God and love the Pope. Show your love for Pope Francis by responding to his simple request to pray for him.
++++++
Father Fernandes, the dean of the Athenaeum of Ohio/Mount St. Mary's Seminary,  answers questions about the Catholic faith each month. Send your question for Father Fernandes to Steve Trosley.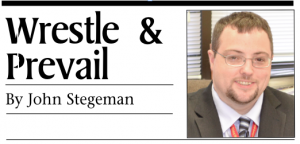 "The outlook wasn't brilliant for the Mudville nine that day: The score stood four to two, with but one inning more to play."
Just about any baseball fan or English major is familiar with those famous lines from the Ernest Lawrence Thayer poem Casey at the Bat. The poem resonated with me last month, not for its opening lines, clever rhymes or (spoiler alert) depressing ending, but for a theme that I think applies strongly to Catholics.
I was watching coverage of the conclave like so many others. My research for articles had me pouring through hundreds of stories from both the secular and Catholic press. Despite the building excitement of the conclave, many were talking about the church as though it was an institution of the past, or something in the last stages of its life.
Admittedly, this was more prevalent in the secular media, but even among some Catholic bloggers there were comments wishing that the new pope could somehow "save" the church from its problems. In the midst of reading those articles I took a break to read a story about the Cincinnati Reds' Aroldis Chapman. That mixing of baseball and the faith led my brain to Casey at the Bat.
"And then when Cooney died at first, and Barrows did the same, A pall-like silence fell upon the patrons of the game.
"A straggling few got up to in deep despair, the rest; clung to that hope which springs eternal in the human breast." 
It seemed to me like some were getting up to go in deep despair, but the live streaming cameras from St. Peter's Square showed that many more clung to the hope that springs eternal.  As Catholics, we live "in the hope of eternal life, which God, who cannot lie, promised long ages ago," (Titus 1:2) and there in the square I saw that hope.
After the excitement of Pope Francis' election calmed down a little the next day, I thought about the poem some more. As it continues, the patrons of the game think that if only the Mighty Casey could but get to the plate with runners on base, that he would come through and save the day for the Mudville Nine. The crowd grows melancholy believing Casey won't get his chance, but lo and behold, he does.
"There was ease in Casey's manner as he stepped into his place; There was pride in Casey's bearing and a smile lit Casey's face. And when, responding to the cheers, he lightly doffed his hat, No stranger in the crowd could doubt 'twas Casey at the bat."
But Casey arrogantly lets two strikes go by, and even then, the faith of the crowd seems unshakeable. It comes to a head on the final pitch. With "10 thousand eyes upon him" and his teeth clenched in hate, Casey finally swings. He misses, and the people of Mudville are deflated, their faith shattered.
Perhaps some of us in the church can be, at times, like the people of Mudville. We can be fans more than believers. We love our church, but when we see its problems we put our faith in the wrong places. To parody a line from the poem, it is as if we believe "if only the right pope could but get a crack at that. We'd put up even money now with the right pope at the bat." And then we wait for that person to come and "fix" things.
The day of Pope Francis' election, Archbishop Dennis M. Schnurr said in a press conference that "The church is both human and divine. We can't touch that which is divine." His point was that church governance can change, that things that are not matters of doctrine, can change and be improved upon. I am still learning about Pope Francis, but by all accounts he is absolutely the right pope for our church at this time. He is a good, humble, holy man who can improve upon many of those things that can be changed.
But we should avoid looking at our new Holy Father like the Mudville fans look at Mighty Casey. It's not the pope we must rely on to "fix" or "save" the church. If there are things that need fixing, or people who need saving, we must rely on our Lord and Savior Jesus Christ.
Opening Day for the Cincinnati Reds is probably the closest thing the Cincinnati area gets to the excitement of a papal election. Thousands of people gather near Findlay Market and Fountain Square, clinging to that hope which springs eternal in the human breast.
While the world watched and waited for white smoke to pour out of the Sistine Chapel chimney, millions clung to that same feeling of hope. Some hoped for a good and holy pope. Some hoped for a pope from their region of the world. Some in the square no doubt simply hoped it would stop raining. But most importantly, there was hope. The reason for that hope was beautifully simple. We knew that we would get a pope, we knew that the sun would (most likely) rise tomorrow and we knew that the gates of hell would never prevail against us.
Opening Day, not unlike the first day of a papacy, is also a renewal. It is a chance to start again. United in prayer with our new Holy Father Pope Francis, we place our faith not in just in one man newly elected, but in our God — Father, Son and Holy Spirit.
To parody Mr. Thayer once more:
"Oh, right here in this promised land the sun is shining bright, papal banners are swaying somewhere, and Catholic hearts are light; And right here all are laughing, and happy children shout, For there is much joy in our world — Christ our Lord does not strike out."
+ + + + +
John Stegeman is a reporter and oversees The Catholic Telegraph's new media sites.