By Mark Pattison
Catholic News Service
WASHINGTON — The upcoming movie "Son of God" should be seen as "a love story," according to two of its executive producers, the husband-and-wife team of Mark Burnett and Roma Downey. Continue reading →
By John Mulderig
Catholic News Service
NEW YORK — For much of 2013, Hollywood seemed to be in the doldrums, turning out a good deal of product, but very little of quality.
With the approach of year's end, and the looming awards season, however, things improved remarkably. So much so, in fact, that by Christmas, there were an unusual number of worthwhile movies to choose from at the multiplex. Continue reading →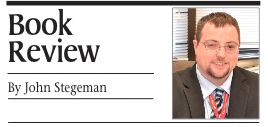 Many men shun self-help books. In the same way that we don't like to stop and ask for directions, all the more we don't like to admit when we need help in a spiritual sense.
That notion delayed my reading and reviewing of David N. Calvillo's Real Men Pray the Rosary for longer than I'm proud to admit. Continue reading →
By Mark Pattison
Catholic News Service
WASHINGTON (CNS) — A new year always brings the opportunity for a fresh start. Resolutions can be a tricky thing because they force us to consider altering long-held behavior patterns, and then make an affirmative choice for the change in behavior when the situation presents itself. Continue reading →
By John Mulderig
Catholic News Service
NEW YORK — The time has come, it seems, to return to Panem, the dystopian North American nation that provides the setting for the satisfying action sequel "The Hunger Games: Catching Fire" (Lionsgate), just as it did for the 2012 first installment in the series. Continue reading →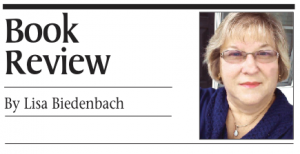 As facilitator of my parish spiritual book club, I am always looking for books to discuss that promise to inform and inspire. Father Robert Hater's latest book, The Parish Guide to the New Evangelization: An Action Plan for Sharing the Faith, does both. Continue reading →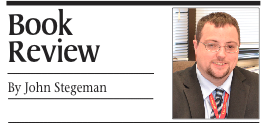 Few Catholics following the events of the conclave that elected Pope Francis can forget the pontiff's first public appearance. Standing above St. Peter's Square, he addressed us as brothers and sisters, and acknowledged the surprise of many that Cardinal Jorge Mario Bergoglio had been elected pope. Continue reading →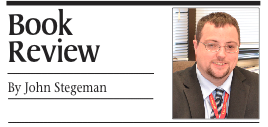 September 2013
If you were a resident of the Diocese of Springfield, Ill., you would be used to a rather unique sight.
Your bishop, in that case, would be The Most Reverend Thomas J. Paprocki, and it wouldn't seem strange to you to see him wearing full hockey goalie gear, or wearing a runner's bib at the start of a marathon. Continue reading →
By Mark Pattison
Catholic News Service
WASHINGTON (CNS) — It's not exactly the Beatles vs. the Rolling Stones, but just as those two bands shook up the pop charts nearly a half-century ago, two convents' CDs are vying for a spot atop the Billboard classical music charts. Continue reading →
By Catholic News Service 
NEW YORK (CNS) — The following are capsule reviews of movies recently reviewed by Catholic News Service. Continue reading →