When the Game Stands Tall, a sports drama from Affirm Films and Mandalay Pictures based on the true story of a Catholic California high school football team, is a wholesome flick. The movie was released on August 22. Continue reading →
College can mark the first taste independence for young people, and with that come many challenges and opportunities. Continue reading →
Speaking the truth can be uncomfortable at times. Continue reading →
By John Mulderig
Catholic News Service 
NEW YORK — A classic bit of impertinence from 19th-century German philosopher Friedrich Nietzsche notwithstanding, it seems that "God's Not Dead" (Freestyle). Continue reading →
By Mark Pattison
Catholic News Service
WASHINGTON — The upcoming movie "Son of God" should be seen as "a love story," according to two of its executive producers, the husband-and-wife team of Mark Burnett and Roma Downey. Continue reading →
By John Mulderig
Catholic News Service
NEW YORK — For much of 2013, Hollywood seemed to be in the doldrums, turning out a good deal of product, but very little of quality.
With the approach of year's end, and the looming awards season, however, things improved remarkably. So much so, in fact, that by Christmas, there were an unusual number of worthwhile movies to choose from at the multiplex. Continue reading →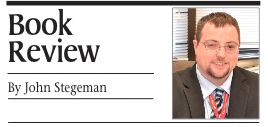 Many men shun self-help books. In the same way that we don't like to stop and ask for directions, all the more we don't like to admit when we need help in a spiritual sense.
That notion delayed my reading and reviewing of David N. Calvillo's Real Men Pray the Rosary for longer than I'm proud to admit. Continue reading →
By Mark Pattison
Catholic News Service
WASHINGTON (CNS) — A new year always brings the opportunity for a fresh start. Resolutions can be a tricky thing because they force us to consider altering long-held behavior patterns, and then make an affirmative choice for the change in behavior when the situation presents itself. Continue reading →
By John Mulderig
Catholic News Service
NEW YORK — The time has come, it seems, to return to Panem, the dystopian North American nation that provides the setting for the satisfying action sequel "The Hunger Games: Catching Fire" (Lionsgate), just as it did for the 2012 first installment in the series. Continue reading →