Staff Report
Catholics in the Archdiocese of Cincinnati have never struggled to find their digital home. With a name like CatholicCincinnati.org, finding the official website of the archdiocese was always intuitive and now a refresh of its design will further enhance the user experience.
The new look of CatholicCincinnati.org went live today. Continue reading →
By John Stegeman
The Catholic Telegraph
In a few weeks, the young men who gathered Thursday as brothers in Christ will spend their Friday nights hitting each other with extreme force on the gridiron field. On this evening, though, they knelt together before the Lord in the Blessed Sacrament and prayed the rosary.
Roughly 400 people, 340 of them being high school football players and coaches, gathered on the east lawn of the Athenaeum of Ohio in Mt. Washington for a SportsLeader Rosary Rally. Two days earlier, a similar rally with about 300 players and coaches took place at the University of Dayton for the schools in the northern part of the archdiocese. Continue reading →
Staff Report
For the second-straight week, Food for All serves as the subject of Friday Photo.
The Archdiocese of Cincinnati officially launched its Food for All campaign in early July, but its unofficial kickoff event happened Tuesday at the offices of Stelter and Brinck in Harrison, Ohio. Continue reading →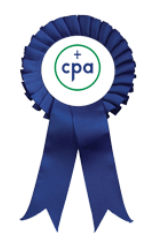 Staff Report
It turns out there were more than a couple local winners at the Catholic Press Association Awards Banquet in Buffalo, New York on June 27.
As previously reported, The Catholic Telegraph and Cincinnati-based St. Anthony Messenger magazine won several awards. So too did the Glenmary Challenge and Comboni Missions magazines.
The Challenge is based in Fairfield, while Comboni Missions is located in Anderson Township. Continue reading →
Staff Report
Recently released videos in which officials of Planned Parenthood traffic in human organs, tissues, and body parts from their abortion clinics are chilling and appalling, Archbishop Dennis M. Schnurr of Cincinnati said today in a message to priests of the archdiocese.
Archbishop Schnurr's statement was sent to priests with the intention of having it placed in parish bulletins. It's intended audience is all people of goodwill in the archdiocese.
"They display a callous disrespect for human life," the archbishop said. "Staff from the Family and Respect Life Office of the archdiocese took part in 'Women Betrayed' rally at Planned Parenthood's Cincinnati clinic on July 28 to protest this outrage." Continue reading →
Staff Report
Anyone blessed to work for a company that offers vacation time knows the entire workforce of the planet many people are on vacation this time of year. In an age of hyper planning and online research, we often plot out our vacations to the minute detail, knowing where we will stay, eat and go.
In all that planning, it can be easy to forget one of our most important duties — the obligation to attend Sunday Mass. Today's Throwback Thursday shows that this problem isn't new.
Need Mass Times in the Archdiocese? Click HERE. Continue reading →
By John Stegeman
The Catholic Telegraph
In 65 cities across the nation Tuesday, people gathered by the thousands to stand against the practices of Planned Parenthood, a national organization that provides abortion as well as other services.
In Cincinnati, nearly 500 supporters of life assembled on the sidewalks in front of and across the street from the Planned Parenthood facility on Auburn Avenue for a noon rally despite blazing heat and limited parking. A counter rally held on Planned Parenthood property drew roughly 65 people. Continue reading →
Staff Report
In the wake of three undercover videos that have launched several state investigations into Planned Parenthood, more than 50 cities across the U.S. are hosting "Women Betrayed" rallies outside or near Planned Parenthood locations.
Locally, Sacred Heart Radio's Anna Mitchell will emcee a "Women Betrayed" rally outside of the Planned Parenthood at 2314 Auburn Avenue in Cincinnati today from Noon to 1 p.m. To follow The Catholic Telegraph's live coverage of this event, view the Twitter feed below of just follow us on Twitter @cathtelegraph. Continue reading →
By Walt Schaefer
For The Catholic Telegraph
Since September, 2014, when Barb and George Freudenberg led the effort to establish a St. Vincent de Paul Conference to serve Norwood, 281 families have been visited and assisted by the 16 member group — all parishioners at Holy Trinity Parish.
"We do meet people face-to-face. They are not a number. They don't stand in line. We get their names. We introduce ourselves. We ask if we can come in and we talk to them," said George Freudenberg, who works in information technology computer support. The couple has lived in Norwood for 20 years. Continue reading →
By John Stegeman
The Catholic Telegraph
"Since 2014, at least 270 children who entered the U.S. without an adult guardian have arrived in Hamilton County alone. This does not include those who may have avoided encounters with border guards or arrived in surrounding counties."
This startling fact, provided by literature from Catholic Charities of Southwestern Ohio (CCSWO), has prompted the agency to act. Working with the Legal Aid Society of Greater Cincinnati, CCSWO can provide legal aid for up to 50 children at a rate of just $1,000 per case. In addition to helping with representation, an agreement with Catholic Charities of Cleveland helped the unaccompanied minors travel from Hamilton County to Cleveland, where the immigration court is located. Continue reading →