By Carol Zimmermann
Catholic News Service 
WASHINGTON — Responding to concerns about Catholic involvement with Girl Scouts, a U.S. bishops' committee released key points from its dialogue with Girl Scout leaders outlining major concerns of church leaders and the national organization's responses. Continue reading →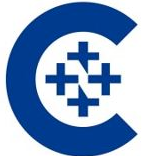 By Catholic News Service 
WASHINGTON (CNS) — The number of allegations of sexual abuse by clergy declined in 2013 while diocesan spending on child protection programs increased under the U.S. Catholic Church's "Charter for the Protection of Children and Young People," according to a church-sponsored audit. Continue reading →
By Carol Zimmermann
Catholic News Service
WASHINGTON — Oral arguments in two cases before the U.S. Supreme Court March 25 focused on whether for-profit corporations have religious grounds to object to the new health care law's requirement that most employers provide contraceptive coverage in their employee health plans. Continue reading →
By Catholic News Service
PEORIA, Ill. — A seven-member team of medical experts convoked by the Vatican reported there is no natural explanation for the survival of a child delivered stillborn and whose heart did not start beating until 61 minutes after his birth. Continue reading →
By Carol Glatz
Catholic News Service
VATICAN CITY — Catholic universities must give "uncompromising" and "unambiguous" witness to church teaching and defend themselves from all efforts to dilute their Catholic identity, Pope Francis said. Continue reading →
By Patricia Zapor
Catholic News Service
WASHINGTON (CNS) — The Supreme Court Jan. 24 issued a three-sentence order affirming — for the time being — an injunction blocking enforcement against the Little Sisters of the Poor and the Christian Brothers of a mandate to provide contraceptive coverage in employee health insurance. Continue reading →
By Carol Zimmermann
and Katie Talalas
Catholic News Service
WASHINGTON — The polar vortex couldn't chill the ardor of thousands of participants who demonstrated their determination to continue speaking out against abortion at the annual March for Life and rally Jan. 22 in Washington.
Temperatures went briefly into double digits but hovered around 8 degrees. Continue reading →
By Mark Pattison
Catholic News Service
WASHINGTON — The winter storm that dealt a chilly body blow from the Great Plains to the East Coast may have rendered Archbishop Charles J. Chaput of Philadelphia unable to come to Washington to celebrate the Jan. 22 closing Mass of the annual National Prayer Vigil for Life, but the homily he wrote made its way to thousands of hearing ears. Continue reading →
WASHINGTON  — For the second year in a row, the U.S. Catholic bishops are sponsoring "Nine Days for Life: Prayer, Penance and Pilgrimage," planned for Jan. 18-26 this year, as part of several events marking the 41st anniversary of the Roe v. Wade decision legalizing abortion virtually on demand in the U.S. Continue reading →
By Patricia Zapor
Catholic News Service
WASHINGTON — Supreme Court justices Jan. 15 pressed attorneys about when it is constitutional to prohibit certain kinds of speech in a case over buffer zones around abortion clinics.
In oral arguments in a case over a 35-foot buffer zone around Massachusetts Planned Parenthood clinics, the attorney for people who want to approach clinic patients for "sidewalk counseling" to discourage them from having abortions argued that the state law "runs into a big First Amendment problem of even eliminating peaceful, consensual conversation that doesn't disrupt anything." Continue reading →