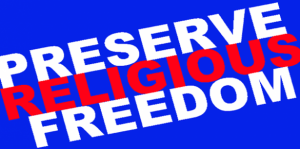 By Patricia Zapor
Catholic News Service
WASHINGTON — In a June 29 order, the Supreme Court continued to shield several Pennsylvania religious institutions from having to provide employees with health care coverage that includes contraceptives.
The order in a case filed by the bishops and the Dioceses of Pittsburgh and Erie, Pennsylvania, their charitable institutions and a school said the government may not enforce the challenged provisions of the Affordable Care Act, pending final resolution of legal challenges on the merits of the institutions' objections to what is known as the contraceptive mandate. Continue reading →

By Kerri Lenartowick
Catholic News Agency
More than 10 years ago, Joseph Prever found himself scouring the internet for anything that might help him: he was gay, Catholic, and confused. Resources were scarce for a man struggling with homosexuality and trying to remain faithful to the Church's teaching.
By Cindy Wooden
Catholic News Service
VATICAN CITY — In word and deed, Pope Francis will take his vision of a Catholic's approach to family life, parish life, charity, economics, immigration and good governance to Cuba and the United States during a Sept. 19-27 visit.
Visiting both Cuba and the United States on the same trip not only acknowledges his role in encouraging detente between them, but will give Pope Francis an opportunity to demonstrate that while different political and cultural challenges face Catholics in both countries, the Gospel and its values are the same. Continue reading →
By Julie Asher Catholic News Service 
WASHINGTON (CNS)— Analyzing the ramifications of the June 26 same-sex marriage ruling for the Catholic Church at the national, state and local levels will take time, said Archbishop William E. Lori of Baltimore.
It has implications for "hundreds, if not thousands" of laws at all levels, and there is "a difficult road ahead for people of faith," he said.
Archbishop Lori, chairman of the U.S. bishops' Ad Hoc Committee for Religious Liberty, made the comments in a teleconference for news media held about three hours after the Supreme Court issued its 5-4 decision that states must license same-sex marriage. Continue reading →
CNA/EWTN News
The Supreme Court has ruled in favor of the continued use of a drug that has been accused of causing excruciating pain in several controversial state executions.
The 5-4 ruling in Glossip v. Gross was announced June 29.
Lawyers for three death-row inmates in Oklahoma had argued before the court that the state's three-drug protocol for executions violated constitutional bans on cruel and unusual punishment. Continue reading →
By Catholic News Service 
WASHINGTON — Here is a sampling of reaction to the June 26 Supreme Court's 5-4 ruling that same-sex marriage is constitutional nationwide:
"Marriage as the union of one man and one woman is a truth that predates courts and constitutions. This understanding transcends cultures, religions and all time — it is the foundation of civilization. … Men and women are not interchangeable. Marriage is not ours to define. History, nature and revelation all profess these truths. Today's decision by the U.S. Supreme Court changes none of this. The court deals with civil law not revealed truth or religious faith. The court's opinion rightly affirms the freedom of religious organizations to continue to express and teach the truth of marriage. Nonetheless, the court's ruling has the potential to create circumstances in which the Church's teaching and practices may be perceived to conflict with civil law." — Archdiocese of Washington. Continue reading →
By Mark Pattison
Catholic News Service
WASHINGTON  — Lisa Sharon Harper, director of organizing for the Sojourners community in Washington, defined "America's original sin" as "racial hierarchy" at a June 15 conference on solidarity and faith issues in the nation's capital.
Two days later, that sin reappeared in a shocking and conscience-troubling way, as nine members of a Bible study group at an African-American church in Charleston, South Carolina, were murdered, allegedly by a 21-year-old white man, Dylann Roof, who had penned a race-baiting and race-hating manifesto not long before the shooting. In the manifesto, Roof said that, through the action he was contemplating taking, he hoped to start a race war in the country.
Archbishop Joseph E. Kurtz of Louisville, Kentucky, president of the U.S. bishops' conference, expressed "grief and deep sadness" over the murders in a June 19 statement. "There have been far too many heartbreaking losses in the African-American community this year alone. Our prayers are with all those suffering from this heinous crime. We join our voices with civic and religious leaders in pledging to work for healing and reconciliation," he said.
The archbishop was not a Johnny-come-lately on race issues. Just the week prior, on June 10, he told his fellow bishops, "We mourn those tragic events in which African-Americans and others have lost their lives in altercations with law enforcement officials. These deaths have led to peaceful demonstrations, as well as violent conflicts in the streets of our cities. In every instance, our prayer for every community is that of our Lord in St. John's Gospel, 'That they all may be one.'"
Archbishop Kurtz uttered those words as the bishops had gathered in St. Louis, not far from Ferguson, Missouri, where the shooting death last August of unarmed African-American teenager Michael Brown brought forth not only a wave of protests by African-Americans, but cast a critical eye on the use of deadly force by police on African-Americans in subsequent incidents throughout the country.
Bishop Joseph E. Guglielmone of Charleston, noting Archbishop Kurtz's call to "commit to an ending of racism and the promotion of peace, justice and respect for all persons," himself urged "everyone in the Catholic community in South Carolina to make this a personal commitment as well." Continue reading →
Press Release
USCCB
WASHINGTON—The U.S. Supreme Court decision, June 26, interpreting the U.S. Constitution to require all states to license and recognize same-sex "marriage" "is a tragic error that harms the common good and most vulnerable among us," said Archbishop Joseph E. Kurtz of Louisville, Kentucky, president of the U.S. Conference of Catholic Bishops (USCCB).
The full statement follows:
"Regardless of what a narrow majority of the Supreme Court may declare at this moment in history, the nature of the human person and marriage remains unchanged and unchangeable. Continue reading →
By Patricia Zapor
Catholic News Service
WASHINGTON  — In a landmark ruling, a divided Supreme Court June 26 said same-sex marriage is constitutional nationwide.
"The nature of marriage is that, through its enduring bond, two persons together can find other freedoms, such as expression, intimacy, and spirituality," wrote Justice Anthony Kennedy for the 5-4 majority. "This is true for all persons, whatever their sexual orientation."
As of June 26, 36 states, the District of Columbia and Guam allowed same-sex marriage. Some of those states passed laws allowing it, while others have done so under court ruling.
Shortly after the opinion was announced, Kentucky Gov. Steven Beshear ordered county clerks to immediately begin issuing marriage licenses to same-sex couples who seek them. The Associated Press reported that same-sex couples in some jurisdictions in Georgia, Texas, Arkansas, Ohio, Michigan, South Dakota, and Nebraska already were being married.
The four justices who dissented from the ruling included warnings about dire consequences for the nation, ranging from "a threat to American democracy" to future battles the court will have to settle over how religious institutions may apply faith-based opposition to such marriages in day-to-day functions in society. Continue reading →
By Carol Zimmermann
Catholic News Service
BUFFALO, N.Y. — Sister Rosemary Nyirumbe said "in a million years" she never thought she would be a religious sister.
But she was so impressed with the work of the Sisters of the Sacred Heart of Jesus, dubbed the "running nuns" for their efforts in helping refugee children in Uganda and South Sudan, that she joined the order.
She told participants at the Catholic Media Conference in Buffalo June 25 that her motivation for joining, mainly because she liked children, may have been childish at the time but her vocation has continued to evolve.
Now it primarily involves helping young women who were formerly held captive by Joseph Kony, former leader of Uganda's Lord's Resistance Army, to receive an education and learn sewing skills to provide for their families.
Many of these women had been abducted, raped, tortured and forced to kill their own family members as soldiers in Kony's army.
Since 2001, more than 2,000 women have not only found safety but learned skills at St. Monica's Vocational School in Gulu, Uganda, directed by Sister Rosemary. In her words: "They are fighting back with needles and sewing machines and not with machine guns." Continue reading →