By Matt Hadro
CNA/EWTN News
WASHINGTON, DC — The Church must work to strengthen the family by helping couples practice Christian concepts of virtues if it wishes to "open wide the doors to Christ" in the vision of St. John Paul II, the head of the Knights of Columbus said on Wednesday.
"We have often heard that the family is at the center of the New Evangelization. This means that there must be greater pastoral care and formation of families at the parish level. We must pray that this will be one of the fruits of the recent Synod on the Family and of the upcoming World Meeting of Families to be held in Philadelphia," Supreme Knight Carl Anderson said Oct. 29 at the Catholic Information Center's New Evangelization Award Dinner in Washington, D.C. Continue reading →
By Catholic News Service
CHICAGO — In a major restructuring, the Archdiocese of Chicago announced Oct. 29 that 14 elementary schools would be closed or merged at the end of the 2014-2015 academic year.
"This restructuring is the result of our ongoing efforts to strengthen and support sustainable Catholic schools over the long term," said Thomas McGrath, chief operating officer for Catholic schools. "Although difficult in the immediate term, we know taking these steps will increase access for families and students to excellent Catholic school education, now and in the future." Continue reading →
By Rose Ybarra
Catholic News Service 
BROWNSVILLE, Texas — Every October, many look forward to Halloween — the trick-or-treating, the parties and especially the costumes.
Every Halloween, however, many also mock religious figures with their costume choices. Costumes for badly behaved nuns, rabbis, Muslims, priests, Catholic schoolgirls, Sikhs and Buddhist monks make their way onto store shelves every year. Continue reading →
By Angela Cave
Catholic News Service 
ALBANY, N.Y. — Entire families navigate their smartphones while sharing meals at restaurants. Students text in class. Parents take phone calls at their children's sporting events and plays. Continue reading →
By Donis Tracy
Catholic News Service 
ROCHESTER, N.H. — Close to 1,000 of slain journalist James Foley's closest friends and family gathered at Our Lady of the Holy Rosary Church in Rochester for a memorial Mass to celebrate the life of a man whose life was taken by Syrian extremists on Aug. 19, but whose legacy lives on. Continue reading →
CNA/EWTN News
Although religious freedom conditions around the globe are worsening, Americans should see this fact as a cause for motivation rather than despair, said a leading scholar on the issue.
"I wish that I could say there has been some improvement in the conditions of religious freedom in the world, but I'm afraid the opposite is true: it's deteriorated," said Robert P. George, vice chair of the U.S. Commission on International Religious Freedom. Continue reading →
By Mark Pattison
Catholic News Service 
WASHINGTON — Liturgical matters will take center stage on the agenda of action items at the fall general meeting of the U.S. Conference of Catholic Bishops, to be held Nov. 10-13 in Baltimore.
There will be five liturgical items up for consideration. All are subject to amendments from bishops. All but one require approval of two-thirds of the bishops, followed by final approval from the Vatican. Continue reading →
By Catholic News Service 
DALLAS — During an Oct. 13 Mass at Our Lady of Fatima Parish in Fort Worth, the pastor, Father Jim Khoi asked for prayers for Nina Pham, a Dallas nurse who grew up in the parish and is now in the news as the first person known to have contracted the Ebola virus in the United States.
"She's very comfortable. She's very supported now. She knows that everybody knew to pray for her, especially in this difficult time," the priest told The Dallas Morning News daily paper. Continue reading →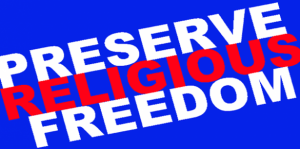 By Catholic News Service 
WASHINGTON — The U.S. Conference of Catholic Bishops Oct. 8 urged the federal government "to reconsider" its new rules to allow religious institutions — and potentially some for-profit companies — to opt out of the contraceptive mandate in the Affordable Care Act.
On Aug. 22, the Obama administration issued rules it described as a "work around" to offer religious employers who are not exempt from the mandate a new way to opt out of coverage they find morally objectionable. Continue reading →
By Cindy Wooden
Catholic News Service
VATICAN CITY — Existing diocesan programs and Catholic organizations aimed at helping Catholic families fulfill their vocation clearly are not strong enough to meet modern needs, a Wisconsin couple told the Synod of Bishops.
"We must develop more robust and creative methods to share the fundamental truth that marriage is a divine gift from God, rather than merely a man-made institution," Alice Heinzen told the synod Oct. 7, reading a speech she and her husband, Jeff, wrote. Continue reading →