By Winston Pierre
Catholic News Service 
WASHINGTON — The head of a Michigan-based tour company that leads trips to the Holy Land said the ongoing conflict between Israel and Hamas so far has not had an impact on pilgrimages he and his associates lead.
By Catholic News Service 
WASHINGTON — To end the U.S.-Mexico border crisis, the United States must address the flow of illegal drugs and arms and the harmful economic policies forcing children and families to leave Central America for the U.S., said the chairman of the U.S. bishops' Committee on International Justice and Peace. Continue reading →
By Nancy Wiechec
Catholic News Service 
UPDATE: Despite Chaput's confirmation, the Archdiocese of Philadelphia published the following tweet on July 25.
FARGO, N.D. — Philadelphia Archbishop Charles J. Chaput said Pope Francis has accepted his invitation to attend the World Meeting of Families in the U.S. next year.
Archbishop Chaput made the announcement July 24 before giving his homily during the opening Mass of the Tekakwitha Conference in Fargo. Continue reading →
By Catholic News Service 
WASHINGTON — The Obama administration has filed a brief with the 10th U.S. Circuit Court of Appeals in Denver indicating it plans to develop an alternative for Catholic and other religious nonprofit employers to opt out of providing federally mandated contraceptives they object to including in their employee health care coverage. Continue reading →
By Catholic News Service
NEW YORK — New York Mayor Bill de Blasio said it would be an "extraordinary moment for our city and an extraordinary honor" if Pope Francis visited the Big Apple in September 2015, when the World Meeting of Families takes place in Philadelphia. Continue reading →
By Catholic News Service 
WASHINGTON — The U.S. Senate July 16 voted to block consideration of a bill aimed at reversing the U.S. Supreme Court's ruling in Burwell v. Hobby Lobby and forcing businesses to provide contraceptive coverage for employees even if they object to it on religious grounds. Continue reading →
By Dennis Sadowski
Catholic News Service
SYLVANIA, Ohio — Looking over her latest work, Sister Jane Mary Sorosiak picked up a piece of hardened clay depicting the face of St. Joseph and began touching up pinkish tones of glaze that will transform into a glossy flesh-colored finish once fired and cooled.
By Laurie Stevens Bertke
Catholic News Service 
TOLEDO — Though he was convicted of murder in 2006, the late Father Gerald Robinson remained a priest at the time of his death and as such his funeral is to follow "the usual protocol for a diocesan priest's funeral." Continue reading →
By Sarah Hinds
Catholic News Service 
WASHINGTON — A deep appreciation for religious liberty brought Anh Thu Vu of the Binh Thuan province of Vietnam to the Basilica of the National Shrine of the Immaculate Conception for the Fortnight for Freedom closing Mass July 4. Continue reading →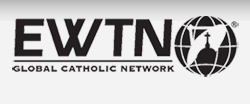 By Sarah Hinds
Catholic News Service
WASHINGTON — A federal appeals court has issued a temporary injunction protecting the Eternal Word Television Network from having to comply with the Affordable Care Act's contraceptive mandate. Continue reading →