By Cindy Wooden
Catholic News Service
VATICAN CITY — Parents who juggle packed work and family schedules deserve a Nobel Prize in mathematics for doing something not even the most brilliant scientists can do: They pack 48 hours of activity into 24, Pope Francis said.
"I don't know how they do it, but they do," the pope told thousands of people gathered Aug. 26 for his weekly general audience. "There are moms and dads who could win the Nobel for this!"
Focusing his audience talk on the family and prayer, Pope Francis said he knows modern life can be frenetic and that family schedules are "complicated and packed." Continue reading →
By Cindy Wooden
Catholic News Service
VATICAN CITY — Drawing on the experience of the public exposition of the Shroud of Turin, Vatican officials are adopting a reservation system for pilgrims who want to cross the threshold of the Holy Door at St. Peter's Basilica during the Year of Mercy.
The free, online registration will not be activated until October, but in late August the Vatican published a brief explanation of the plan on www.im.va, which is the website for the Year of Mercy that begins Dec. 8.
"Since a large number of pilgrims is anticipated, it is strongly recommended that pilgrims register their arrival in Rome and the possible times at which they wish to make their pilgrimage," the notice said. People with special needs, particularly regarding mobility, can enter that information on the reservation form and be assured of assistance when they arrive.
Knowing how many pilgrims to expect on a given day and giving them an appointment so they can avoid hours of waiting in line will "ensure that the pilgrimage remains prayerful," the Vatican said. The Archdiocese of Turin used a similar system to regulate the pilgrim flow April 19-June 24 for the public exposition of the Shroud of Turin. Continue reading →
By Elise Harris
CNA/EWTN News
VATICAN CITY — On Sunday Pope Francis said that the Eucharist is no mere symbol, but is in fact the true body and blood of Jesus Christ, which has the ability to transform our hearts and minds to be more like him.
"The Eucharist is Jesus who gives himself entirely to us. To nourish ourselves with him and abide in him through Holy Communion, if we do it with faith, transforms our life into a gift to God and to our brothers," the Pope said Aug. 16. Continue reading →
CNA/EWTN News
Two Colombian bishops indicated on Thursday that while the divorced and remarried are not excommunicated, that still doesn't mean they are able to receive Communion – in an attempt to clarify recent confusion.
At an Aug. 6 press conference, Cardinal Rubén Salazar Gómez of Bogota explained that while the divorced and remarried remain part of the Church and are not excommunicated, they are impeded from receiving Eucharistic Communion. Continue reading →
By Mary Knight
Catholic News Service
JERUSALEM — Jerusalem is hot, especially in the gym of the Max Rayne Hand in Hand Bilingual School for Jewish Arab Education. Jerusalem is tense, too, with jolting violence this summer over dismantled settlement homes, gay rights and a brutal attack on a Palestinian family.
But those events did not keep Villanova University basketball Coach Jay Wright and Philadelphia 76ers Coach Brett Brown from heading to Israel to engage in peacemaking efforts with youth from PeacePlayers International, an organization that uses basketball to foster team play and tolerance in areas of conflict. Wright also brought his basketball-playing family with him.
The coaches found their way to Israel via Arn Tellem, president of the Detroit Pistons, who is on the board of PeacePlayers International.
"He suggested my family and I would enjoy the experience — he was right on," said Wright.
PeacePlayers International is a U.S.-based organization that works in areas of global conflict, using basketball to bridge divides, change perceptions, and develop young leaders. It is supported by grants from the U.S. Agency for International Development and the U.S. State Department. Continue reading →
CNA/EWTN News
Pope Francis has instituted a new day of prayer and celebration for the Church entitled the "World Day of Prayer for the Care of Creation," to be celebrated on September 1 each year.
The day of prayer is in keeping with the theme of the Holy Father's newest environmental encyclical "Laudato Si." It is also seen as a sign of unity with the Orthodox Church, which established September 1 as a day to celebrate creation in 1989. Continue reading →
By Cindy Wooden
Catholic News Service
VATICAN CITY — Catholics who have divorced and are civilly remarried "are not, in fact, excommunicated — they are not excommunicated — and they absolutely must not be treated as if they were," Pope Francis said.
Resuming his Wednesday general audiences Aug. 5 after a month's break, Pope Francis returned to the series of talks he has been giving on the family. It was the 100th general audience of his papacy. Continue reading →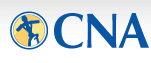 By Andrea Gagliarducci
Catholic News Agency
Yes to contraception, homosexual acts, and Communion for the divorced and remarried – all considering the circumstances. No to understanding any acts as intrinsically evil.
These are the positions advocated by speakers at the May 25 "shadow council" which gathered prelates and theologians, led by the German bishops, at a Jesuit university in Rome.
That day 50 specially chosen representatives of the the German, Swiss, and French bishops conferences gathered at the Pontifical Gregorian University for a closed-door meeting, with the aim of reflecting on the biblical and theological bases of the family, and of discussing their goals for the Synod on the Family which will be held at the Vatican this October. Continue reading →
Catholic News Agency
As Christians continue to face unprecedented persecution – especially in the Middle East – the Knights of Columbus have announced a new campaign to send humanitarian aid and raise awareness about their plight.
"Pope Francis has urged the international community to take action to help Christians in the Middle East, and as an organization that has long supported victims of religious persecution, the Knights of Columbus is responding by asking our own members, and the public at large, to help us save the lives of people who are being persecuted simply because of their Christian faith," Supreme Knight Carl Anderson said in a July 24 press release. Continue reading →
CNA/EWTN News
Pope Francis has invited the youth of the world on pilgrimage to World Youth Day 2016 –and on Sunday he became the first pilgrim to register himself.
"Today we open registration for the thirty-first World Youth Day, to be held next year in Poland," he said. "I invite the youth of the world to live this pilgrimage that will be going to Krakow."
The youth will be "participating in this moment of grace for their communities," he said. Continue reading →