Cultivating the seeds of faith and family life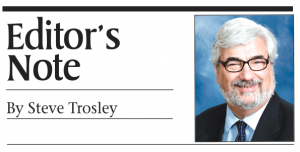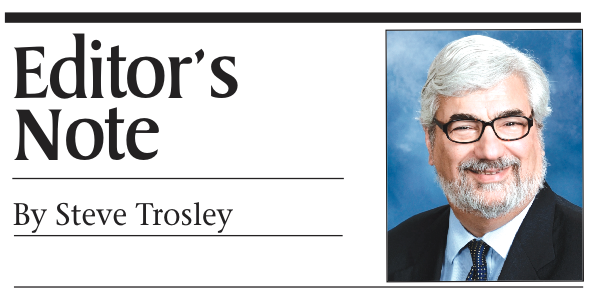 Seeds take time to germinate. They also need cultivation for maximum yield.
I learned this back in the 70s, when a mischievous editor decided it would be amusing to make the city kid a farm reporter.
That sprung to mind Dec. 9, as Archbishop Joseph Kurtz of Louisville delivered a lecture on the recent Synod on the Family called by Pope Francis. More than 200 delegates discussed family issues in the context of the Catholic Church. Archbishop Kurtz, who is president of the United States Conference of Catholic Bishops was one of those delegates.
Catholics paying attention know the Synod was presented in the politics-obsessed media as a clash between conservative and more moderate interpretations of church policies. While people looking for doctrinal changes will probably be disappointed, Pope Francis is clearly taking a new approach to applying those doctrines. Kurtz said the pope's "fingerprints are all over the synod."
(A story on Archbishop Kurtz's can be found HERE.)
Last December, Archbishop Dennis M.Schnurr led a pilgrimage to Israel and Jordan. As he observed the schools and seminary in Jerusalem, he would occasionally  comment on some idea that popped into his head. Ever the newsman, I would ask him if the idea was formed and ready for a story or if it was still forming.
He responded once with something I will not forget: "Pope Francis keep scattering all these seeds — so many ideas." It was infectious.
Archbishop Kurtz predicted that an apostolic exhortation on the Synod would be released this summer and that the "seeds" from many of the pope's general audience homilies would form the basis of his teaching.
Pope Francis is scattering the seeds and the bishops are helping them germinate. The families — what the Synod was all about — are not going to get off Scott free in this little drama. The pope sees the families as the cultivators  — evangelizers — first among its members and then "spilling over" to its neighbors.
Whatever seeds are contained in the final exhortations of the Holy Father, we, the lay members of the church, from the foundation of our families, are going to be expected to actively cultivate them in all whom we encounter.
This reinforces something archdiocesan and parish workers heard when Bishop Frank Caggiano of Bridgeport spoke to us last year. He said Pope Francis did not expect us to pull people up from poverty, despair, depravation, etc. "He wants us to get down with them and lift them up,'" Bishop Caggiano said.
Pope Francis is not content for Catholics to sit in an armchair and let the clergy and religious do all of the work. That arrangement was never intended. The bishops, the clergy and those in consecrated life will still be there to teach, guide and assist.
But the importance of families in the work of evangelization is being renewed and reinvigorated. Leave the recliner behind and roll up your sleeves. You have work to do.
––––––––––––––––––
As a person who has few if any ties to his hometown and home parish because of my itinerant professional life, I often admire those with ties to a town and a parish.
Recently, visiting my wife's hometown due to a death in the family, I found myself at Mass in St. Mary's Alton, Ill. It was the first church my mother's parents knew when they immigrated to this country from Sicily and where they were married. My mother was baptized and received her first communion in that church and was a student at the grade school.
I wondered if they touched the same pew and how many coats of paint separated my view that day from their view all those years ago. And I felt at home.
This Editor's Note by Steve Trosley first appeared in the January 2016 print edition of The Catholic Telegraph.