Posts Tagged
The University of Dayton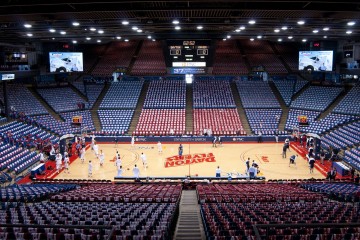 WHAT: Preparations for NCAA Tournament First Four WHERE: University of Dayton Arena WHEN: 11 a.m. Sunday, March 12, through Wednesday, March 15 Here is information on media availability regarding the University of Dayton's role in the First Four of the 2017 NCAA Division I Men's Basketball Championship. ➢ 11 a.m.

Staff Report The four Catholic colleges located within the Archdiocese of Cincinnati have each made new in recent weeks. Here's a look at what's happening at each school.
Thursday, April 15, 2010 DAYTON DEANERY — The University of Dayton presented its Oscar Romero Human Rights Award to the United States Conference of Catholic Bishops' (USCCB) Migration and Refugee Services on March 29 during a special ceremony in the Immaculate Conception Chapel.