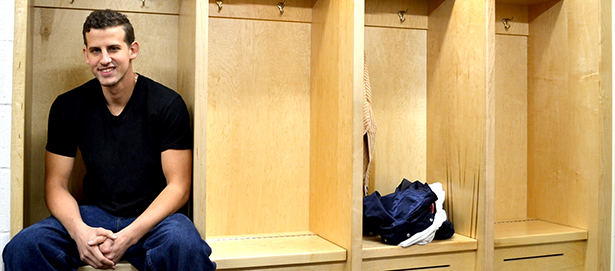 By John Stegeman The Catholic Telegraph   Word spread quickly in mid-January that the Mount St. Joseph University men's volleyball team was getting a new locker room courtesy of Cincinnati Reds' closer Aroldis Chapman. The All-Star pitcher donated nearly 80 percent of the needed funds for the locker room renovation.
Staff report While the Ohio High School football playoffs start tonight, they aren't the only big games taking place in area Catholic high school sports.
Press Release Badin High School athletic teams will host two important cancer benefit events this week. On Monday, Sept. 23, the girls' soccer team will play its annual Kick for a Cause game at Virgil Schwarm Stadium, hosting Mother of Mercy in a 7:15 p.m. varsity kickoff. On Tuesday, Sept.