Eleven Admitted to Candidacy for Holy Orders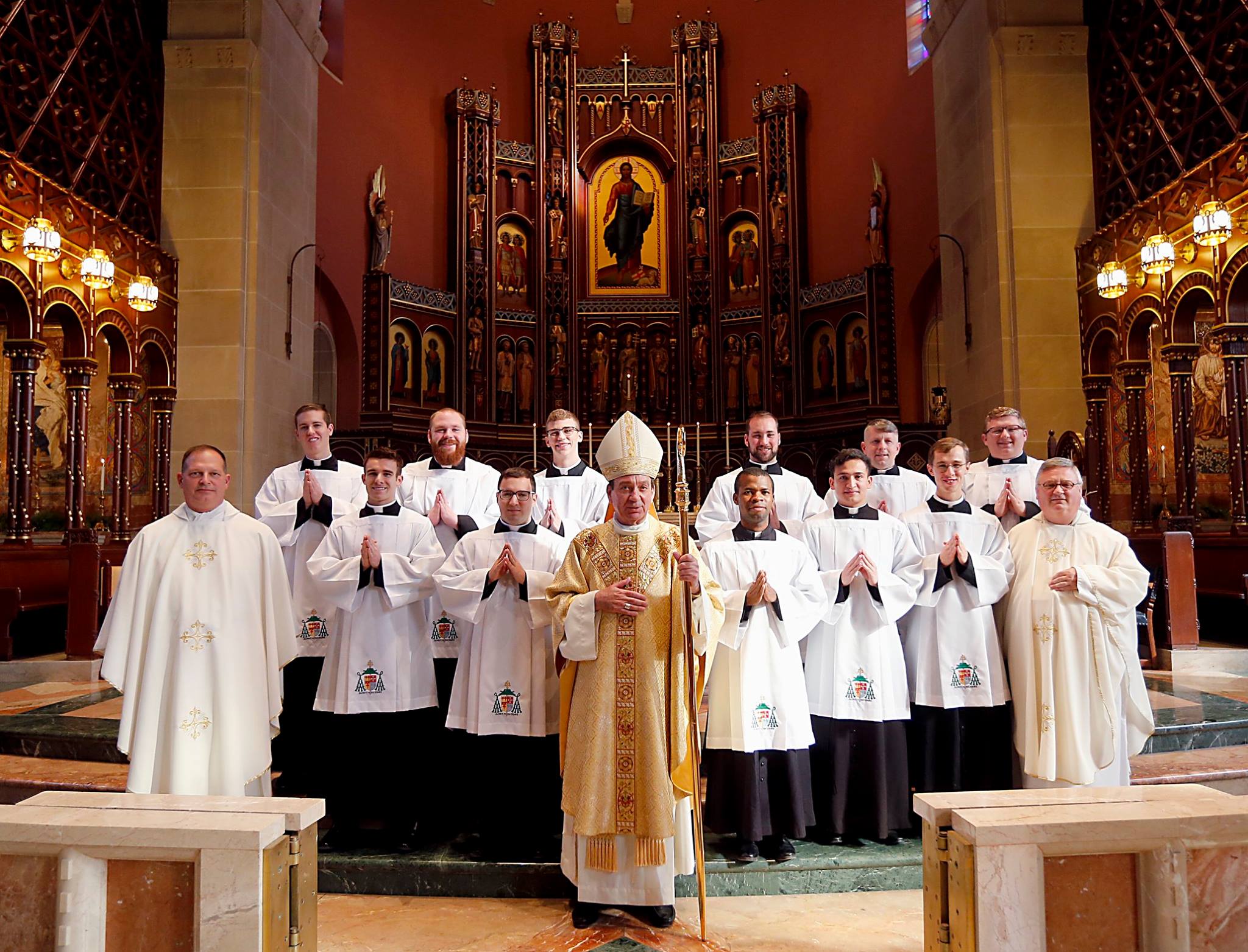 Eleven men publically declared their commitment to a program of formation for service to God and to the Catholic Church as priests on the Solemnity of the Immaculate Conception of the Blessed Virgin Mary.
The Catholic Church, through Archbishop Dennis Schnurr, publically accepted the aspirants into the ranks of the candidates for Holy Orders.
"The first stage of a vocation is always the personal call from the Lord Himself and the second is the courage to answer," said Father Benedict O'Cinnsealaigh, president and rector." "What a great encouragement it is to see so many courageous young men willing to follow where the Lord leads. I have no doubt they will be zealous priests and gentle shepherds."
Family, friends, and members of the Athenaeum community were present for celebration of the Mass and Rite held on the patronal feast of Mount St. Mary's Seminary of the West.
Those approved are:
Archdiocese of Cincinnati: 
Chibueze Raymond Asiegbulem
Ethan Michael Hoying
Stephen Paul Jones
Kevin Andre LeMelle
Jacob Benjamin Lindle
John Tyler Marsh
Charles Albert Westerhold
Michael Anthony Willig
Broderick Michael Witt
Archdiocese of Louisville:
Willard Robert Hale
Diocese of Kansas City-St. Joseph: 
Elvis Hernan Aguilar
For information about The Athenaeum of Ohio/Mount Saint Mary's Seminary, go to www.athenaeum.edu/Index.aspx