Meet the New Seminarians: Broderick Witt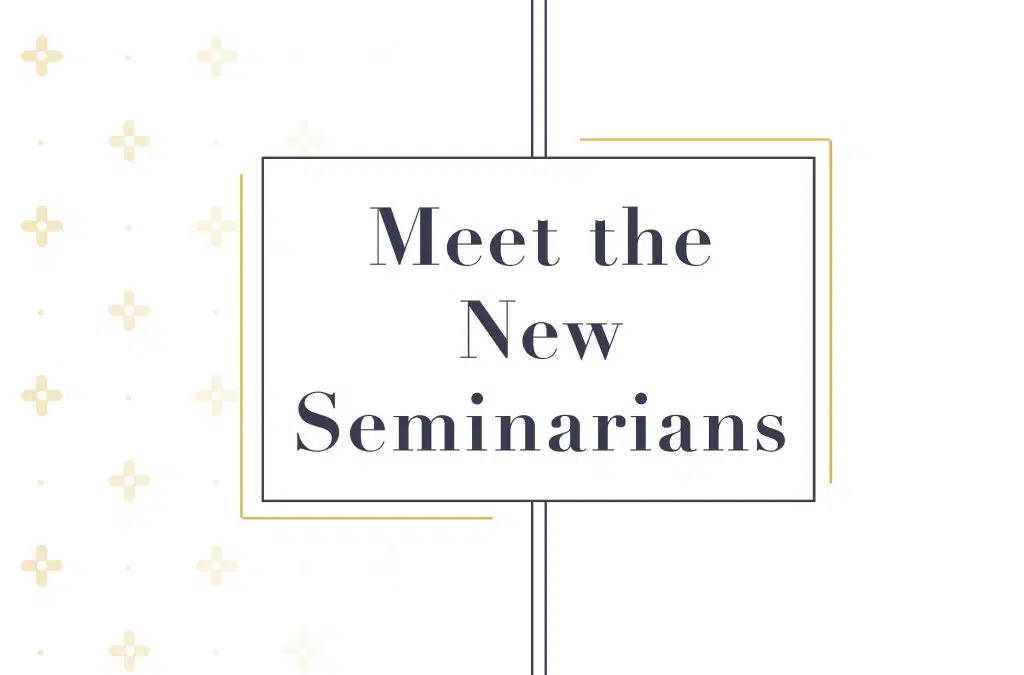 Broderick Witt

I lived on the border between Indiana and Ohio in my childhood. I have four nieces and one nephew, and I enjoy spending time with them. My brother is a priest of the Archdiocese of Cincinnati. Growing up, my mom would take us to various parishes in Indiana and Cincinnati, though I spent most of my childhood going to Mass at St. Teresa Benedicta of the Cross in Bright, IN; St John the Baptist in Harrison, OH; and St. Vincent DePaul in Cincinnati.
As Jeremiah the prophet so eloquently says, " Before I formed you in the womb I knew you, and before you were born I consecrated you; I appointed you a prophet to the nations" (Jer. 1:5). The call to the priesthood has been one the Lord has prepared for me since my conception and has slowly revealed over time. It was the small moments that helped train my heart to hear God's calling. It was the faith of my family that helped instill a love for God and a desire to try my best to follow Him. It was also the openness of priests to share with me the beauty of the priestly vocation. Lastly, it was through moments of silence, spending time with God and opening my heart to Him that I felt the calling to priesthood.
Sts. Thomas More and Michael are my patron saints, and I have grown
close with them over the years. And, of course, my devotion to Mary is crucial for my spiritual life and she has helped me in so many ways.
I love to cook, read, play chess, swim, and try all sorts of different things (with varying degrees of success!).
This article appeared in the October 2022 edition of The Catholic Telegraph Magazine. For your complimentary subscription, click here.