The Catholic Telegraph Festival Guide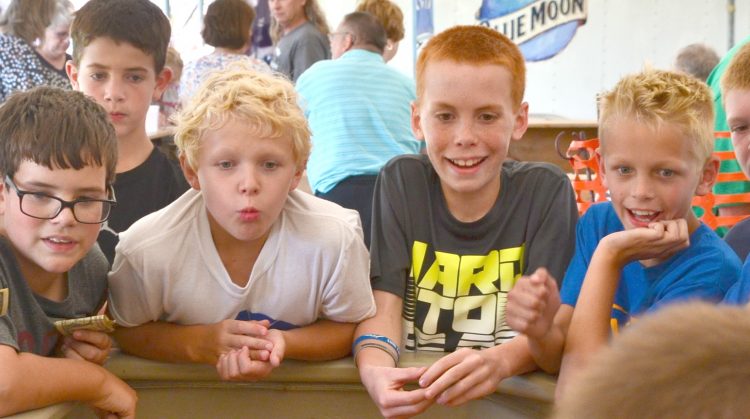 *Click on Title for a Map or more information
**Due to the Covid-19 pandemic festivals are subject to change.
St. Catharine of Sienna Westwood
Main Award Raffle this year in place of the traditional festival due to the continued covid pandemic.  Our drawing is scheduled for Sunday, June 27, 2021. For details, contact 513) 661-0651
St. John XXIII School Community Festival, Middletown
3806 Manchester Road, Middletown 45042
(513) 424-1196
Friday, June 25, 2021: Time TBA
Saturday, June 26, 2021: Time TBA
Sunday, June 27, 2021: Time TBA
Information coming soon!
ST. CECILIA FESTIVAL – OAKLEY
Friday, July 16, 6:00 p.m.-Midnight
Saturday, July 17, 5:00 p.m.-Midnight
Sunday, July 18, 4:00 p.m.-9:00 p.m.
3105 Madison Rd, Cincinnati, OH 45209
513-871-5757
Events: Live Music Nightly, All-NEW Kids Zone, Petting Zoo, Bid-N-Buy, Flea Market, Major Award Raffle (Grand Prize $10,000!)
All your Festival Favorite Food Available & Beer Available also
St. Antoninus Music Fest
Friday, August 6th, 6:30 p.m.- Midnight
Saturday, August 7th, 5:30 p.m.- Midnight
Sunday, August 8th, 4:00 p.m. – 10:00 p.m.
Events: Friday and Saturday: Live Music Festival Featuring Local Bands
Sunday: Chicken Dinner, Live Music, & The Music Man: DJ Flyin' Brian Hellmann
All Weekend long: Food and Drinks; Mega Split the Pot, Raffles. Kids area with games & rides. Kids "Movie Nights"
Enjoy Summer 2021 at the biggest party on the West Side! St. Antoninus Parish Music Festival August 6th-8th! The event will have live music featuring local bands, games, food, and tons of fun for all ages! Free kids movie nights, craft and domestic drinks in our biergarten, raffles and MORE!