Lenten Reflections from Deacons: Thought for the Day, Pray, Action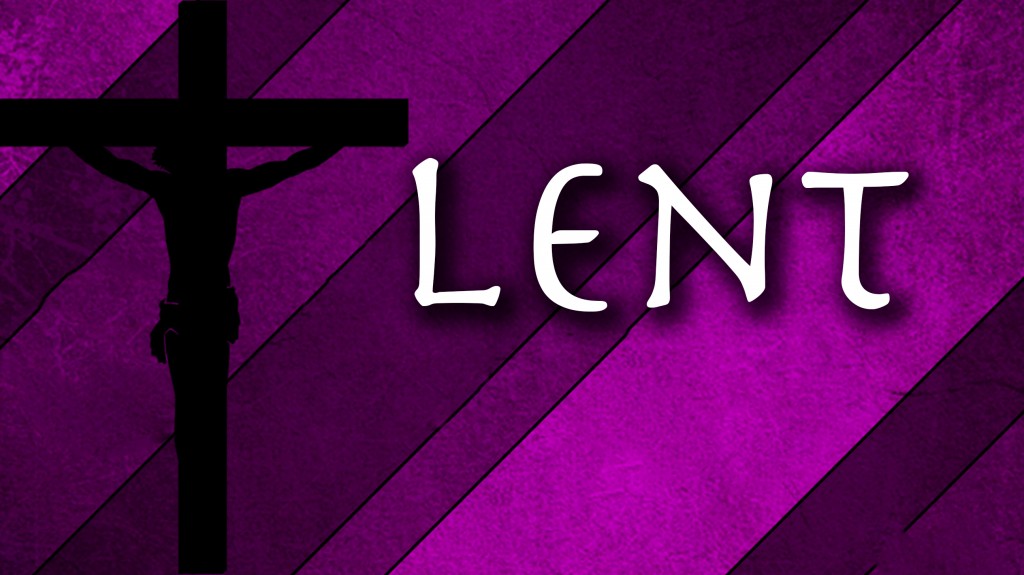 Editor's Note: The deacons of the Archdiocese of Cincinnati are offering daily reflections and prayer guidance for Lenten observance. These will appear each day during Lent until Holy Week.
March 24 – Friday of the Third Week of Lent
Thought for the Day: The young man said that to love your God with all your heart and your neighbor as yourself is worth more than all burnt offerings on the altar. And Jesus said "you are not far from the Kingdom of God." Do I really love myself with the forgiving love that Jesus has for me? Can I learn to accept that much unconditional love?
Action: Do something good for myself today that mirrors how much I am unconditionally loved by God.
Prayer: Lord, give me true honesty to see that you love me with all my "warts" and human weakness. Help me to affirm that same love in someone else today.
Deacon Mike Mahoney
St. Henry, Dayton
March 25 – The Annunciation of the Lord
Thought for the Day: Here I am Lord, I come to do your will
Pray For: Those trying to find their vocation in life.
Today's Action: Where do I need to listen to God, where is he calling me today?
Deacon Andy Rammel
March 26 – Sunday the Fourth Sunday of Lent
Thought for the Day: In today's Gospel, Jesus spat on the ground and made clay with the saliva, and smeared the clay on the eyes of the man born blind, and said to him, "Go wash in the Pool of Siloam" —which means Sent—. So he went and washed, and came back able to see.
Pray For: all to encounter Jesus as the blind man in the Gospel, so that they may have the strength and courage to go and be light to the world.
Today's Action: When you wash your hands, pray: Wash me, O Lord, from my iniquity and cleanse me from my sin in order that I may better encounter Jesus and live as a child of the Light.
Deacon Richard Hobbs
Saint Mary of the Assumption
Springboro, OH
March 27 – Monday of the Fourth Week in Lent
Thought for the Day: The prophet Isaiah tells us Thus says the LORD: Lo, I am about to create new heavens and a new earth; The things of the past shall not be remembered or come to mind. Instead, there shall always be rejoicing and happiness in what I create.
Pray for: Those struggling with past wounds and hurts that keep them from rejoicing with the Lord.
Action: Are there some past wounds that keep me from the Lord, or in a relationship? Write down those wounds and take them to the cross and pray for healing.
March 28 – Tuesday of the Fourth Week in Lent
Thought for the Day: "Do you want to be well?" The sick man answered him, "Sir, I have no one to put me into the pool when the water is stirred up; while I am on my way, someone else gets down there before me." Jesus said to him, "Rise, take up your mat, and walk." Immediately the man became well, took up his mat, and walked.
Pray for: Caregivers in their daily work helping others
Action: Think about something you are afraid to ask for help, or think about someone you know that needs help. Put yourself in the sick man at Bethesda's shoe's and ask for help, or take someone to the pool and help them in their struggle.
March 29 – Wednesday of the Fourth Week in Lent

Thought for the Day: Amen, amen, I say to you, whoever hears my word and believes in the one who sent me has eternal life and will not come to condemnation, but has passed from death to life.
Pray for: A deepening friendship with Christ.
Action: Whatever your vocation, take Jesus Christ with you. Look to Christ when making decisions. Walk with Christ in every aspect of your life.