Mother Teresa's vocation of love
Updated April 13, 2016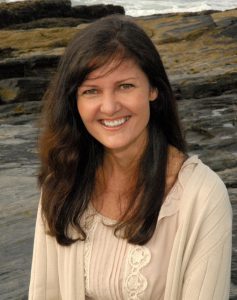 As an idealistic young student at Dartmouth College, Susan Conroy traveled to Calcutta in 1986 to volunteer with Mother Teresa and the Missionaries of Charity. She ministered to the poor, to orphans, and in homes for the sick and dying. The experiences deepened her faith and shaped her vocation.
"It dramatically changed my life," Conroy said. "You can't meet a living saint and come back the same. Mother Teresa taught me that our vocation is love."
Conroy, who went on to write "Mother Teresa's Lessons of Love and Secrets of Sanctity," with the saint's blessing, along with "Praying in The Presence of Our Lord with Mother Teresa," will be in the archdiocese in early April for a series of vocation-oriented events organized by the Serra Club of Cincinnati.
During her visit, Conroy will address students at Bishop Fenwick, Mother of Mercy, and Roger Bacon high schools in Cincinnati, and Newport Central Catholic and Notre Dame Academy in Northern Kentucky, speaking on the topic of "Saint Teresa of Calcutta — Joy, Mercy and Vocation." In addition, Conroy will give evening presentations on "Mother Teresa's Lessons of Love and Holiness" on April 3, at Immaculate Heart of Mary Parish; April 4, at St. Antoninus; and April 5, at St. Vincent Ferrer. All three presentations begin at 7 p.m. She will also speak at the Hamilton County Justice Center.
When she gives presentations, said Conroy, "I ask the Holy Spirit to give me the words and help me to say them. My talks will be vocation-related in the context of my experiences with one of our newest saints: how Mother Teresa discerned her vocation, how one discerns God's will."
"What I love about these presentations," she added, "is that this is what life is all about — discerning God's will and faithfully fulfilling his will. It's all about love for God and for one another."
"The opportunity to have Mrs. Conroy come to speak to so many high school students in a matter of days was one that exceeded all our wildest expectations and showed to us the hand of God at work through our apostolate," said Wayne Topp, associate vocation director for the archdiocese. "It is our hope that through these presentations on the life and legacy of St. Teresa of Calcutta, many more high school men and women will be inspired to establish or renew a relationship with Jesus Christ and in so doing, they will seek to follow Him in the same way that Mother Teresa did, with their whole hearts and holding nothing back. The same can be said for all those who will have the opportunity to experience the presentation at the three parishes."
For more information, visit CincySerraVocations.org, email [email protected], or call Lou Eichhold at (513) 481-2173.
Below are some pictures as she visited several locations in the Archdiocese of Cincinnati