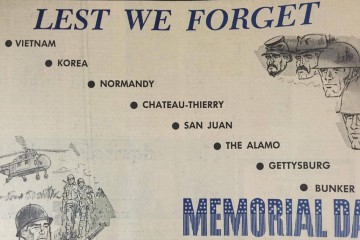 On Memorial Day, the United States pauses to remember the men and women who died in service to our nation's military. Joining with all those who will celebrate this holiday May 30, The Catholic Telegraph staff expresses its appreciation and prayers for all who died in service to the nation,
By Carol Glatz Catholic News Service  LOURDES, France— It looked like any other military parade with bands playing, flags waving and thousands of men and women marching in colorful uniforms decorated with medals and ribbons.
By Catholic News Service  WASHINGTON (CNS) – U.S. military chaplains around the world are receiving copies of new "Armed with the Faith" prayer books for Catholics in the armed forces.