A lesson for Lent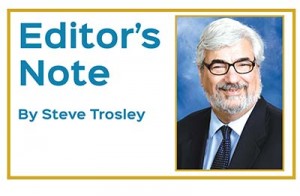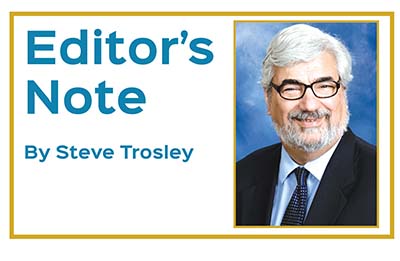 It stood on the top floor of St. Bernard Catholic School, glorious in its art deco green and chrome glory, emblazoned with a "5-cent" symbol and little display windows. It was the closest thing to heaven the school's 400 students could imagine — the candy machine.
That machine, with its mysterious, wondrous workings — it gave change for a dime! — was the domain of Mother Margaret OSU, whose other job was teaching fifth grade. She never had to ask for volunteers when she restocked the machine.
Mother Margaret taught with passion and joy. She wore a perpetual smile and the shenanigans of her restless classroom charges were more likely to bring a hearty laugh than a scolding. Many of her students aspired to be teachers like her, for she had the keys to the candy machine. She could get into it anytime; we required the ability to finagle a nickel from our parents, all of whom lavished gruesome tales of the Great Depression on their offspring at the first blush of extravagance.
The machine contained teeth-rotting delights such as Baby Ruths, Milk Duds, Sugar Babies, and Charms lollypops. When a child came to school with a cough, his or her teacher would call Mother Angela, the principal, on the intercom. Mother Margaret would be dispatched to the child to determine if the cough was genuine. If it was, she would fetch a Charms lollypop from the machine and give it to the child, for free, to sooth the throat and quiet the cough.
We were sure Mother Margaret had medical training because she could spot a counterfeit cough from her perch on the second floor.
During Lent there was only one kind of treat in the candy machine — the Charms lollypops. Like the medicinal rum rationed by Navy pharmacist mates of old, it was there for health reasons.
We would not be wearing sackcloth and ashes like the early Christians during Lent. But we would sacrifice recess access to the candy machine — unless we had a cough.
Catholics surround themselves with signs and symbols. We learned that our sacraments are "outward signs" of God's grace. That candy machine's empty display told us that the great mystery of our salvation, Jesus's passion, death and resurrection, was upon us.
But my fifth grade experience, marred by a hospital stay in an isolation ward due to an scarlet fever epidemic, gave me the ultimate gift — a racking cough. Since I was eligible for a free throat-soothing lollypop daily and could not sacrifice candy, Mother Margaret suggested we come up with some other penance for Lent. Besides, giving up candy was not that hard since you could cheat on Sundays and St. Patrick's Day. "Let's see if we can think of a positive sacrifice to prepare your soul for Easter," she prompted.
I decided to save my nickels for the missions, and say a daily Rosary (at Mother Margaret's gentle urging.) Nickels did not come easily at my father's house. Told one of his sons needed something, he would reply, "That's not what you need. What you need is a job."
So I prayerfully washed the picture window in the living room, cut grass with a push mower, swept the gravel back into the driveway. I even volunteered to serve the 6 a.m. weekday and Saturday Mass for all of Lent, for which my grandfather awarded me a dime a week. When I handed over more than $5 for the missions at the end of Lent —and it did hurt because I knew what it would buy — I was on the road to sainthood.
The lesson of that Lent burned in my soul: It's more blessed to give than to give up.