Abide Conference set for June 14th – June 18th at Mount Saint Joseph University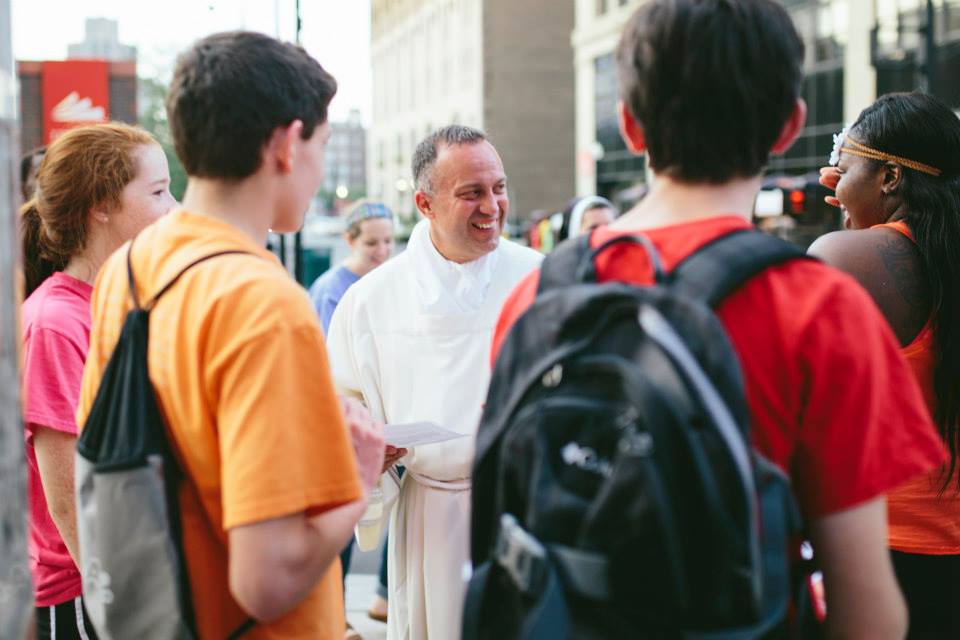 Abide, a great opportunity for high school students, is coming to Cincinnati on June 14th through June 18th at Mount Saint Joseph University.
Abide is unique! A typical teen conference lasts three days (at most). Abide is five days. Teens are not only taught about who Jesus is, they live a daily personal encounter with Him. This is accomplished through daily mass, frequent opportunities for confession, adoration, worship and authentic Christian community. It does not stop there… Teens are guided and challenged to experience intentional discipleship, both personally and within Christian community through dynamic workshops and presentations.
Abide's pinnacle experience presents a unique opportunity: to go into the world as a missionary disciple. We do this by going to downtown Cincinnati to meet our neighbors and share the abundance of love and joy that results from a life rooted in discipleship. Abide attendees experience what it means to live a life so infused with Christian joy, that it leaves no other option but to be a gift for others.
This year's speakers are:
Fr. John Ignatius 'Conference Spiritual Director', Jim Beckman 'Master of Ceremonies', Courtney Brown, Sister Maria, Megan Mastroanni, Ben Walther, Luke and Erin Carey, Keith Warnke, Mark Hollcraft, Fr. Gabriel, Matt Reinkemeyer, Fr. John Bullock & Fr. Ethan Moore.
The conference is also looking for college volunteers. For information click here
For more Abide's Conference 2017, click here