Archbishop Dennnis M. Schnurr: World Day of the Poor Nov. 18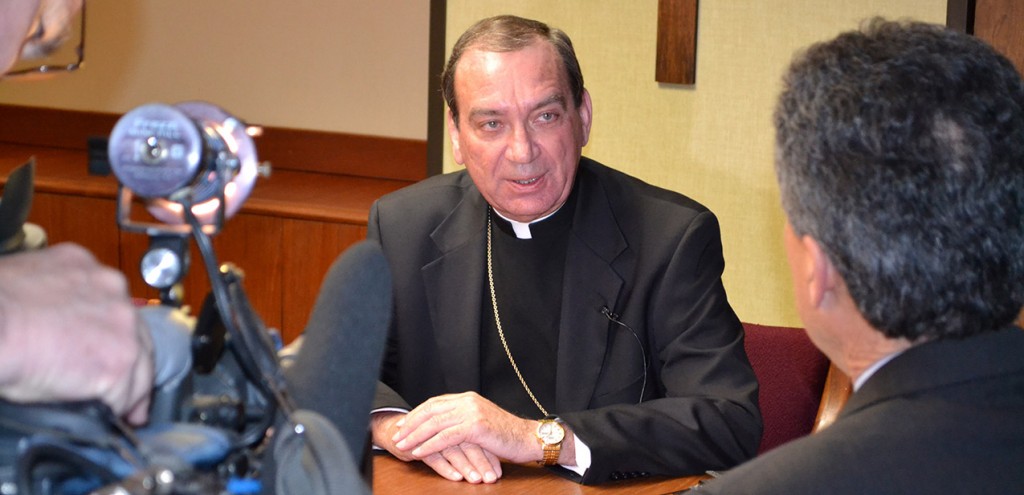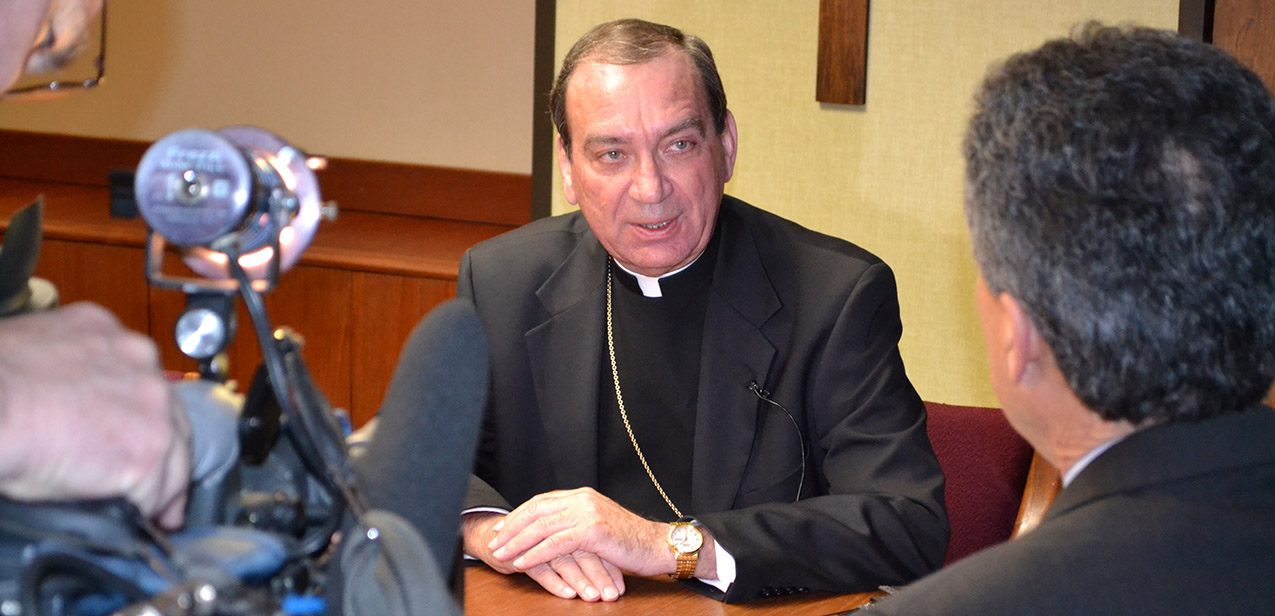 October 2018
My Dear Friends in Christ,
On November 18, the Church will once again celebrate a World Day of the Poor. In his message for the occasion, Pope Francis directs us to reflect upon what it means to "hear the cry of the poor" (cf. Ps 34). He exclaims: Each individual Christian and every community is called to be an instrument of God for the liberation and promotion of the poor, and for enabling them to be fully a part of society. This demands that we be docile and attentive to the cry of the poor and to come to their aid. (Message for Second World Day of the Poor, no.4)
Pope Francis' challenge to us is to consider how we can respond to the needs of the poor – through direct charity, yes – but also by finding ways for them to fully participate in society. And, he calls us to do so, not just by devising solutions we think are best for the poor, but by actually listening to their own cries and ideas for self-betterment.
This is precisely what the Catholic Campaign for Human Development is all about!
For Catholics in the United States, the weekend of November 17-18 is fittingly our annual collection for CCHD, the U.S. bishops' anti-poverty, social justice program. Through the grants we make to well-vetted organizations, CCHD uniquely empowers those in poverty to identify their own needs and to become their own agents of positive change.
As a result of your generosity from last year's CCHD Collection, over 2,600 low-income individuals in the Archdiocese of Cincinnati benefitted from the work of our funded organizations. Among them are hard-to-hire people obtaining jobs and employment skills, women escaping human trafficking, youth developing leadership skills, and neighborhood leaders securing decent housing and public services in their communities. In every instance, CCHD was there to hear their cries, to help them find a place at the decision-making tables impacting their lives and to give them a sense of ownership over their communities.
CCHD is a mandatory collection in the archdiocese, which means that every parish will be taking it up. We send two-thirds of this collection to the national CCHD offices at the U.S. Conference of Catholic Bishops (much of which comes back to fund organizations operating in our archdiocese). The remaining one-third is granted just to agencies in our own archdiocese. A smaller portion supports the U.S. bishops' Black and Indian Mission Fund, anti-poverty education efforts in our parishes and schools, and administration of these funds. It is our strict policy that organizations that receive CCHD funds must not participate in activities that promote abortion, same-sex marriage, the death penalty, affronts to human life and dignity, or any positions contrary to fundamental Church teaching.
Thank you in advance for your donations on CCHD Collection Weekend. You can learn more about CCHD's work in the Archdiocese at www.catholiccincinnati.org/socialaction.
With gratitude for your attentiveness to the cry of the poor, I am
Sincerely yours in Christ,
Most Reverend Dennis M. Schnurr
Archbishop of Cincinnati