Auditions for the Athenaeum Chorale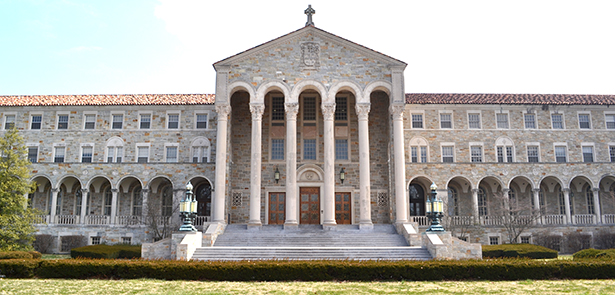 The Athenaeum Chorale will be holding auditions for its 2017-2018 season from August 1 until the end of September. All singers over 18 years of age are welcome to audition. Spots for all voice parts are available.
Beginning its thirty-eighth season, the Athenaeum Chorale was founded in the fall of 1980, and it has continued to inspire listeners and worshippers with performances of great choral masterworks and the sacred liturgical repertoire. The Chorale sings for approximately eight liturgical events per year, including a Solemn Vespers series and the beloved Advent Lessons & Carols ceremony, in the beautiful Italian Romanesque Chapel of St. Gregory the Great at the Athenaeum. Each liturgy includes choral repertoire from a variety of periods and traditions.
All auditions will be held by appointment at the Athenaeum of Ohio, 6616 Beechmont Ave. If you would like to schedule an audition or have questions about the Chorale, please contact the music director: Dr. Mary Catherine Levri at [email protected] or 513-233-6138.