Becoming 21st Century Saints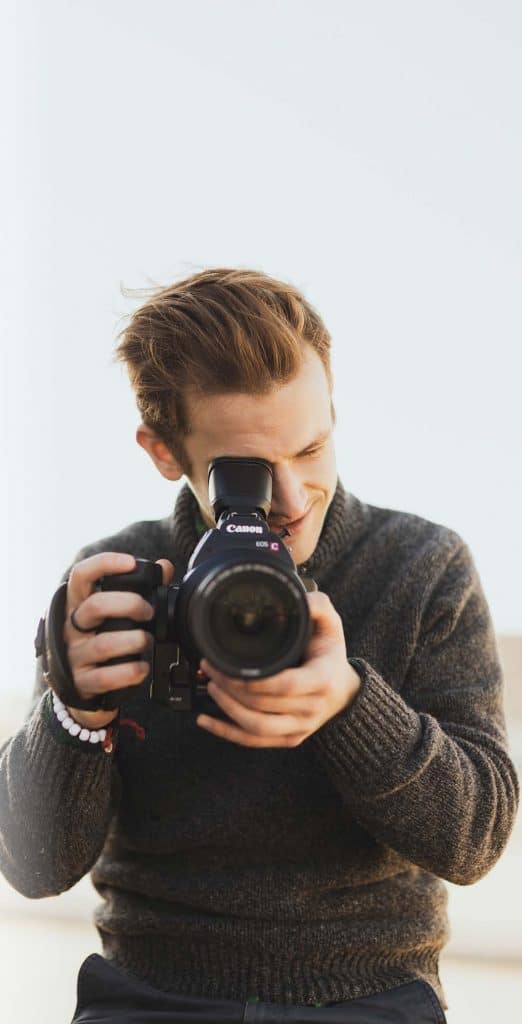 When asked about his YouTube subscriber numbers, Harris Craycraft humbly replied, "Ninety-four thousand, I think." His channel has become a reliable online resource for thousands wanting to learn about the newest smartphone or tablet.
Craycraft has produced and posted videos on YouTube for nearly half of his life, beginning in 2012 at the age of 12. Now 22 and a senior at Boston College, his videos look a little different than those recorded in his bedroom as an eighth grader. "Especially the early videos where I just set up a camera, clicked record, then clicked stop recording. There were no bells and whistles to it. It was really just for the sake of sharing my love of technology."
Six hundred and sixty-four videos and 35.9 million views later, Craycraft's channel is financing college and earned him the reputation as the "YouTube Guy." Technology remains his channel's central theme, but the content is more personal. "I don't try to hide from my Catholic identity. I think that everyone is meant to find Christ and I try to subtly suggest that in my videos."
Our Lady's image makes a cameo appearance during the iPad Mini 6 review, St. Augustine's Confessions is carefully placed in a video dedicated to note-taking on the iPad Pro and the one-decade rosary bracelet is always conspicuous on his wrist.
His videos now often speak directly to students his own age, offering practical school survival advice while using the apps and gadgets that we can no longer live without. Having established a viewership, Craycraft feels called to open up about personal experiences, reflecting on struggles with friendships, studies and switching majors.
"It's kind of just being honest with my own experience. I have a day in the life video on YouTube where I share my journey of going for a run as part of marathon training and going to class and working on videos and doing Zoom calls and that kind of boring stuff. But also I shared stopping in the chapel to pray, going to the candlelight Mass at 10 p.m. and all these things that most people don't ever see online."
Not denying its dangerous and devious uses, Craycraft admitted, "I recognize in my own life that technology can be incredibly beneficial, but also can be really damaging to the soul."
But we must also acknowledge technology's great good. Archbishop Fulton Sheen, Bishop Robert Barron, Father Mike Schmitz and the like proved technology's effectiveness in our collective call to the New Evangelization.
"YouTube has shown me the power and beauty of video, especially in the 21st Century, so if we're on a quest of becoming 21st Century saints, this has shown me that there is a route in video and video editing and technology."
As graduation rapidly approaches, Craycraft is considering new trajectories for his channel: "I want to keep sharing my joy of technology without hiding who I think technology is ultimately supposed to help us serve, and where technology is ultimately supposed to bring us."
Subscribe to Craycraft's YouTube channel at: youtube.com/c/HarrisCraycraft
This article appeared in the February 2022 edition of The Catholic Telegraph Magazine. For your complimentary subscription, click here.