Being Pro Life: The Beauty of Adoption
When a woman is in a crisis pregnancy, there are many reasons why it is very difficult to see adoption as a viable option. Choosing to continue the pregnancy, letting everyone know you are pregnant, going through childbirth and saying goodbye to the baby at the end of that journey takes a heroic amount of courage and love.
This month we focus on beautiful stories of adoption from different perspectives. Through them, we can hopefully gain a better perspective of the beauty and courage behind the choice to  choose adoption, and how we can support those who most need our help.
Listen to this month's podcasts on each of these topics at being-pro-life.buzzsprout.com.
• May 4: Sheryl, an adoption professional, discusses adoption
• May 11: Monica, who placed her child for adoption, shares her story
• May 18: Elaine, an adopted child, reconnected with her birth mother in adulthood
• May 25: Mike and Caitlin, an adoptive family, on raising adopted kids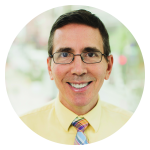 Bob Wurzelbacher is the director of the Office for Respect Life Ministries. He and his wife, Cindy, live in Sharonville with their two young daughters.
This article appeared in the May 2021 edition of The Catholic Telegraph Magazine. For your complimentary subscription, click here.