Being Pro-Life: The Dignity of Humanity Behind Bars
Lyle is Catholic and attends Mass each week. He is pursuing a Bachelor of Specialized Studies degree through Ohio University. Several magazines have published his writing, and he recently co-authored his first book. He is surrounded by several friends who have taught him the value of patience and mercy. The part about Lyle that might surprise you, however, is that he also spent the past 20 years of his life in prison on death row.
FINDING HUMANITY
Tessie Castillo is the author of Crimson Letters: Voices from Death Row. In 2014, she started a writing class for men on death row. After discovering how different the men were from the stereotype of what everyone presumes, she decided to write an op-ed in the local newspaper that showed the humanity of men on death row. After it was published, the prison barred her from continuing to teach her class. It seems the prison didn't want people to see their humanity either. Castillo continued to correspond with the inmates, however, and they formed the basis of her book. She wanted to answer questions like: Who are they? Are their lives worth more than the worst thing they did? Does conversion happen in prison? The prison also banned the book.
ASSISTANCE IN OUR ARCHDIOCESE
Steve is a former inmate who grew up with, what he called, a happy childhood in Napa, CA. Later in life, however, he picked up a drinking and drug habit that haunted him for most of his adulthood. A series of tragic circumstances continued to make getting off of drugs and alcohol increasingly difficult. One of the more devastating ones was that on the day he was supposed to bail his brother out of jail, Steve asked him to wait just one more day. That night, his brother committed suicide. He spiraled again into guilt and depression, which led him to drown his
pain in more drugs and alcohol. When his mother died during his most recent stint in prison, he knew he needed to change. His experience with our archdiocesan Catholic prison ministry program and Director Marty Arlinghaus helped change his life. He rediscovered his faith and the hope that he can still become the man God has always called him to be.
Wilson Willard is the executive director of HELP Program Cincinnati, a program to assist former inmates reintegrate into society. It might be presumed that the primary challenge in finding a job after getting out of prison is convincing an employer to hire someone with a felony, but there are often greater challenges than that.
The first one can be getting appropriate ID. The process is much stricter today than ever before, and if you don't know where your birth certificate or Social Security cards are, replacing those can also be very difficult. Even if you are highly motivated to do what you need to do, you may spend several weeks – and quite a bit of money for someone without a job – waiting just to get proper identifications reissued.
Another problem is transportation. Willard mentioned a recent study that indicated 278,000 jobs in the Cincinnati area are inaccessible by bus. HELP assists in obtaining the identification people need to get a job, and provide them transportation to jobs that they can't reach by bus. For those who demonstrate responsibility, they might help them get further training for a better job, as well.
To hear Lyle, Tessie, Steve, Marty and Wilson share their stories, head to www.catholiccincinnati.org/being-pro-life. Let's work together to create a world where all people experience the dignity they deserve.
BEING PRO-LIFE PODCASTS*
MAY 26
Marty Arlinghaus, Director of Prison Ministries 
JUNE 2
Tessie Castillo Author of Crimson Letters
JUNE 9
Lyle May, Current Death Row Inmate
JUNE 16
Steve Brinkmoeller, Former Prison Inmate
JUNE 23
Wilson Willard, Executive Director of HELP Program Cincinnati
* Click on Name for Podcast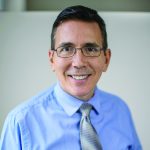 Bob Wurzelbacher is the director of the Office for Respect Life Ministries. He and his wife, Cindy, live in Sharonville with their two young daughters. [email protected]