Capital campaign reaps generous harvest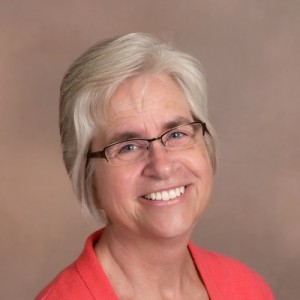 Every gift counts in One Faith, One Hope, One Love, even if some benefactors might fear their participation doesn't amount to a hill of beans.
But a hill of beans, as it happens, is exactly what a generous farm couple in Shelby County contributed to the archdiocese's historic capital campaign.
Soybean farmers Kevin and Mary Beth Homan donated 400 bushels from their 145-acre plot. To campaign bean counters, the gift amounted to more than $10 per bushel.
That didn't mean piles of soy sacks were stacked at a campaign drop-off. The Homan farm provides grain to Cargill Inc., international distributor of agricultural commodities. Kevin Homan also drives a forklift for the company's packaging plant in Sidney. At his request, Cargill cut a check for 400 bushels from his farm and sent the payment directly to the campaign, thereby turning cool beans into cold cash.
"That we can do it the way we did, as a farm family, made it very nice," said Mary Beth Homan, secretary at Sacred Heart of Jesus, the couple's McCartyville-based parish. "Being able to take the grain in, and having the check sent, has tax advantages along with the ease."
Sharing the crop is part of rural culture, she said. "People are like that up here. With farm families, if you need help, people give what we can."
Sacred Heart of Jesus parish has responded generously to the campaign. To date, parishioners have pledged 160% of their local goal, a quarter of which already has been redeemed. McCartyville is about 50 miles north of Dayton.
The Homans have known each other since childhood, when they lived as neighbors in the village of Anna.
Kevin Homan, 64, grew up on the family farm they still run. Mary Beth Homan's first marriage produced four children but ended in divorce and a church annulment. The Homans wed 26 years ago and have a child together. Today their family includes six grandkids.
Kevin Homan took over the family farm about four years before his father's death in 1982. He still grows soybeans, beans, and corn, but sold the dairy cows in 1998. With cattle farming, he said, "you either get big or get out."
He's worked as a Cargill forklift driver for 14 years. "I've been driving machinery since sixth grade so I adapted to it," he said. "As a young kid on a farm, you always had job. If you could feed calves, you had a job."
Growing up on a farm can bring hard work, but the Homans' children appreciate the values they learned. "Now that the children are grown, they come back and say what a great blessing it was," Kevin Homan said.
"They were thinking at the time 'we have to bale hay or milk cows.' But farm kids learn the ethic of hard work and you're taught responsibility.
"On a family farm, these beans, this hay, that's not going away. You see how the things you do are making a difference."