Catching Foxes: Podcast lives in the tension between faith and culture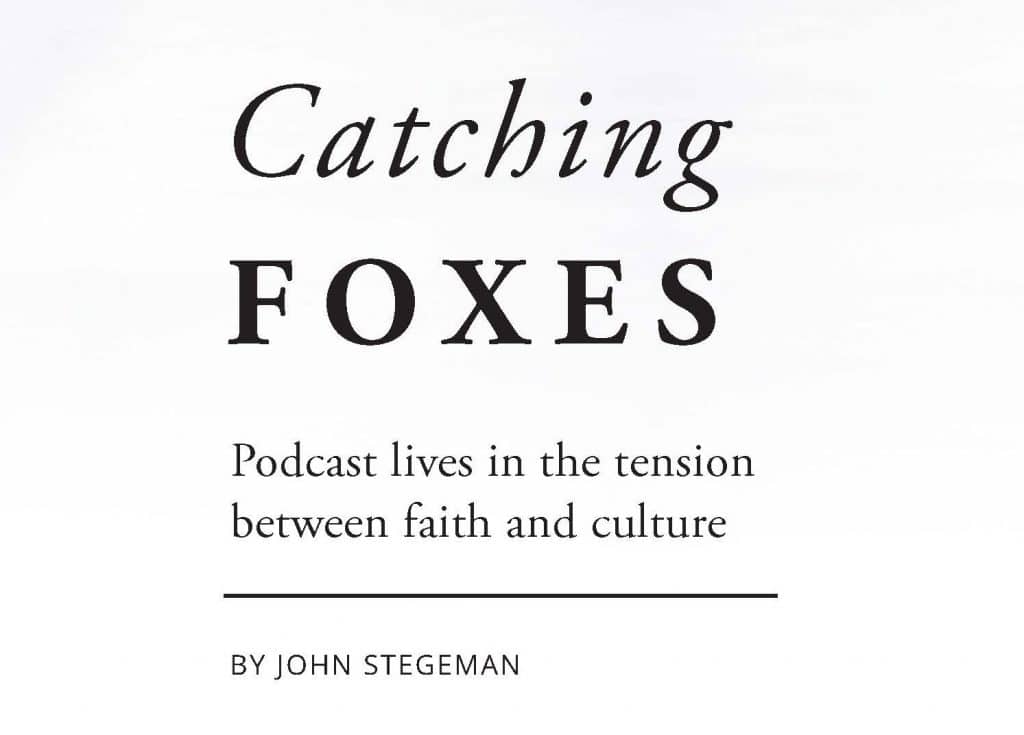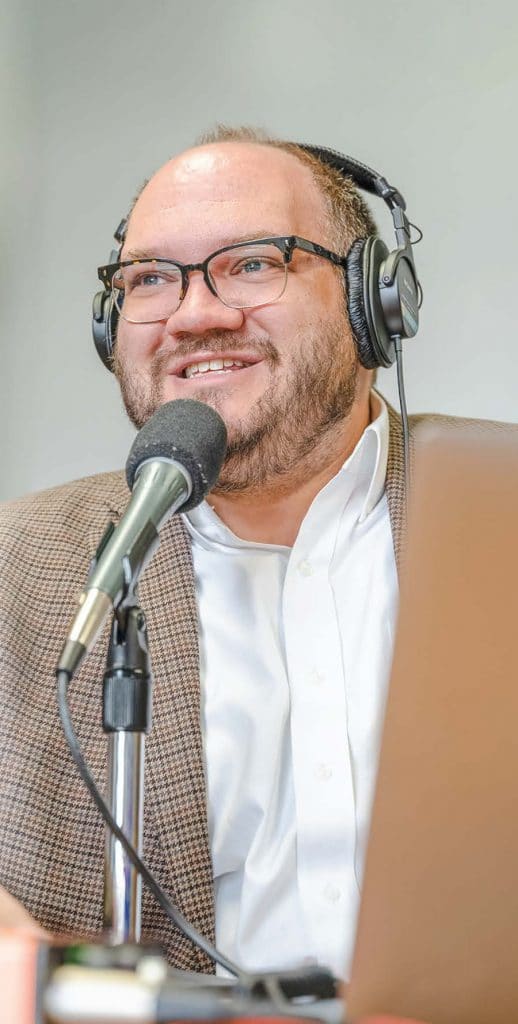 Labels don't stick well to the Catching Foxes podcast.
Categorized under Apple Podcasts' Religion and Spirituality section, the show is broader than that. Its hosts discuss sacred art and beauty one week, the perils of hookup culture another, while the Marvel Cinematic Universe fills much of a third.
With more than eight million downloads in seven years and 10,000 to 20,000 listeners per episode, Catching Foxes' popularity is well-documented. But categorizing it is no easy task.
"We never called ourselves a Catholic podcast," said co- host Luke Carey, an Oakwood native and parishioner of St. Albert the Great in Dayton. "It's kind of a tricky balance because our faith is there in every episode, but is every episode going to be some kind of catechetical discussion? No."
Carey and co-host Michael Gormley, better known as Gomer, met while attending Franciscan University of Steubenville. Years later they started the podcast, not as a ministry, but to have conversations about faith and culture that didn't fit other platforms. Both are married and work full-time for the Church: Gormley, 39, is a parish Director of Evangelization in Houston, TX., and Carey, 38, is Director of Development for Lehman Catholic High School.
Carrying an explicit tag, the podcast discusses serious topics like sex, alcohol, death, and struggles with the faith, and it occasionally contains adult language.
"My biggest fear is that we'll scandalize people. I never want to do that," Carey said. "Nor do I want to be voyeuristic about sin, but I do want to create a space where we can talk about it."
Catching Foxes' listeners are priests, religious men and women, and missionaries, as well as those on the periphery of Catholicism. Most are Millennials and Gen Zers, including both converts and those living perhaps not an ideal Catholic life but who feel drawn to the faith. It's not for everyone, and Carey says he and Gormley are okay with that.
"This is where Catching Foxes exists," he said. "There is a moment that a lot of single Catholics in their 20s often experience. They're at a bar talking to someone. You hit it off and things start to escalate in a good, healthy way. Right there, the world and our Christian faith collide. The person you're talking to may expect to hookup or eventually escalate things into a type of relationship that does not match our values. [Navigating] that moment of tension, that's what our show is about."
Reflecting "what youth ministers talk  about  at  the bar after an event," the duo share a favorite pastime, talking about pop culture, which alleviates any tension from their serious faith discussions. Thus listeners are invited to experience a conversation between good friends.
"It's about discussion over instruction," Carey said. "We hope it leads people to the Lord and through it God can reveal Himself and provide opportunities for healing."
Even the show's name blends faith and culture, referencing Song of Songs 2:15, calling to mind the song and album by the indie rock band mewithoutYou called "Catch for us, the Foxes."
Catching Foxes is available at CatchingFoxes.fm and on most podcasting platforms, including Apple Podcasts, Google Podcasts, and Spotify.
This article appeared in the February 2022 edition of The Catholic Telegraph Magazine. For your complimentary subscription, click here.