Catholic Benefactors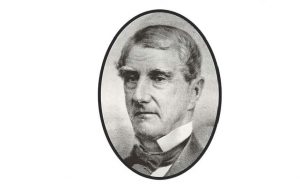 Reuben Springer (1800-1884)

• Born into a humble conditions in Kentucky, Reuben Springer moved to Cincinnati when he was a young man to clerk for Taylor, Kilgour & Co., a wholesale grocery firm. In 1830, he married Jane, a daughter of one of the owners, and became a partner. When the company sold in 1840, he became a very wealthy man.
• Jane was Catholic, and her husband accompanied her to Mass. Springer converted in 1842. Jane was paralyzed in 1856 and died 12 years later, with her husband as her caretaker.
• Even before he was wealthy, Springer was generous. He provided a regular monthly allowance for 10 to 15 families, mostly widows.
• At his death, Springer left more than $350,000 just to Catholic institutions. These bequests benefited St. Peter's Benevolent Society; Good Samaritan Hospital; convents of the Good Shepherd; Sisters of the Poor of St. Francis; the Little Sisters of the Poor; the Sisters of Charity and the Sisters of Mercy.
• Springer's largest bequest was $100,000 to reopen Mount St. Mary Seminary, which closed in 1879 after financial failure. He also provided funds to open the Springer Institute, a school for children with special needs, now known as Springer School and Center.
• An influential participant in the construction of the Cincinnati Music Hall, Springer refused to allow the building to be named after him, and so Springer Auditorium was named in his honor. His bequests also supported the College of Music and the Cincinnati Museum.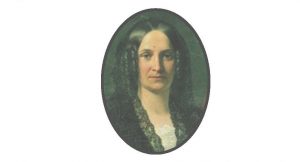 Sarah Worthington King Peter (1800-1877)

• Sarah Peter was the daughter of Thomas Worthington, the sixth Governor of Ohio.
• Married and widowed twice to men in politics, Peter was active in social circles and charitable works.
• On her second trip to Europe in 1855, Peter was received into the Catholic Church at the Trinita dei Monti in Rome. She became close friends with both Archbishop Purcell and Pope Pius IX.
• Peter is responsible for bringing the Sisters of Mercy, Sisters of the Poor of St. Francis, Little Sisters of the Poor and Sisters of the Good Shepherd to serve in the Archdiocese of Cincinnati.
• Motivated by her compassion for women and children, Peter was instrumental in establishing the Cincinnati Female Prison, operated by the Sisters of the Good Shepherd.
• With the Sisters of the Poor of St. Francis, Peter established St. Mary's Hospital in Cincinnati's West End in 1859. She was also one of the founders of St. Elizabeth Hospital in Covington in 1861.
• Peter was among the founders of the Ladies' Academy of Fine Art, the collections of which became part of the Cincinnati Art Museum.

This article appeared in the April 2021 edition of The Catholic Telegraph Magazine. For your complimentary subscription, click here.