Catholic Charities Names New COO & Director of Quality & Innovation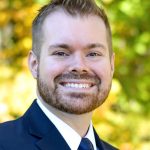 CINCINNATI – June 1, 2020 – Catholic Charities Southwestern Ohio is pleased to announce that Patrick Reynolds-Berry has been selected as the new Chief Operations Officer (COO), following the promotion of its previous COO to the CEO position. Furthermore, José Nine has been named the Director of Quality & Innovation (DQI).
Reynolds-Berry has served Catholic Charities for six years, most recently as Acting COO and Family Services Director. He came to the agency as a bilingual mental health therapist, then served as the Case Management Supervisor at Su Casa Hispanic Center, a program of Catholic Charities, before becoming a director. Patrick earned his BA in Political Science and International Studies from Loyola University and his MA in Pastoral Ministry and Master of Social Work from Boston College. As the COO, Patrick will oversee Refugee Resettlement, Immigration Legal Services, Early Childhood Education, Parenting Education, Mental Health, Senior Corps, Caregiver Assistance Network, Food for All, Post-Adoption Services, IT and HR as well as support Su Casa operations.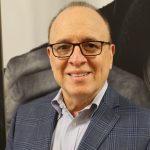 Nine worked for the past year and a half as Education Services Coordinator for Su Casa Hispanic Center. Prior to then, he had an accomplished career in marketing communications and as an innovation leader for Hill and Knowlton Global Public Relations, Capital One and Synchrony. Jose earned his BS in Advertising from the University of Puerto Rico and his MA in Business Marketing from Florida State University. In his role as DQI, he will work with the CEO, COO and program directors/coordinators to develop and implement new activities to further empower the poor and vulnerable.
"I feel blessed to be solidifying a Catholic Charities leadership team who believes in servant leadership and takes to heart our goal for greater empowerment of clients, solidarity among stakeholders and strong operations," said CEO Tony Stieritz.
About Catholic Charities Southwestern Ohio
Catholic Charities Southwestern Ohio is a United Way Agency Partner that serves the poor, protects the vulnerable and welcomes the stranger locally regardless of their religious background or country of origin. Our mission is enabled by the generosity of donors and volunteers. Together, we serve and bring hope to more than 10,000 people each year. Visit www.ccswoh.org to learn more.