Catholic Charities Names Tony Stieritz CEO
CINCINNATI, OH – February 26, 2020 – Last November, Ted Bergh, current Chief Executive Officer of Catholic Charities Southwestern Ohio announced his retirement after eight years of service.
Catholic Charities' current Chief Operations Officer, Tony Stieritz, will be taking over the role of CEO effective April 6, 2020. Tony has been in the role of COO for a year and a half and worked for the Archdiocese of Cincinnati for fourteen years prior to joining Catholic Charities. He will be the ninth CEO since Catholic Tony Stieritz Charities Southwestern Ohio's inception in 1916.
"As I accept this new leadership role, I pray that God will continue to use the love and talents of all of us at Catholic Charities to increase our transformative impact on local families. I'm grateful to Ted and all those who have built this strong foundation from which we will surely grow our mission," said Stieritz.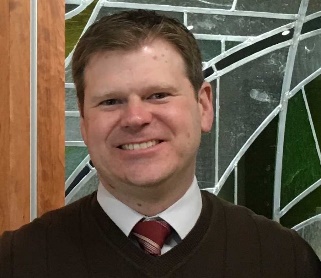 About Us
For more than 100 years, Catholic Charities has served the Archdiocese of Cincinnati. Our programs have changed over the years, but our commitment to serve the poor, protect the vulnerable and welcome stranger has not wavered. Our mission is enabled by the generosity of donors and volunteers. Together, we serve and bring hope to more than 10,000 people each year. Visit www.ccswoh.org to learn more.