Celebrating the faith and ministry of women religious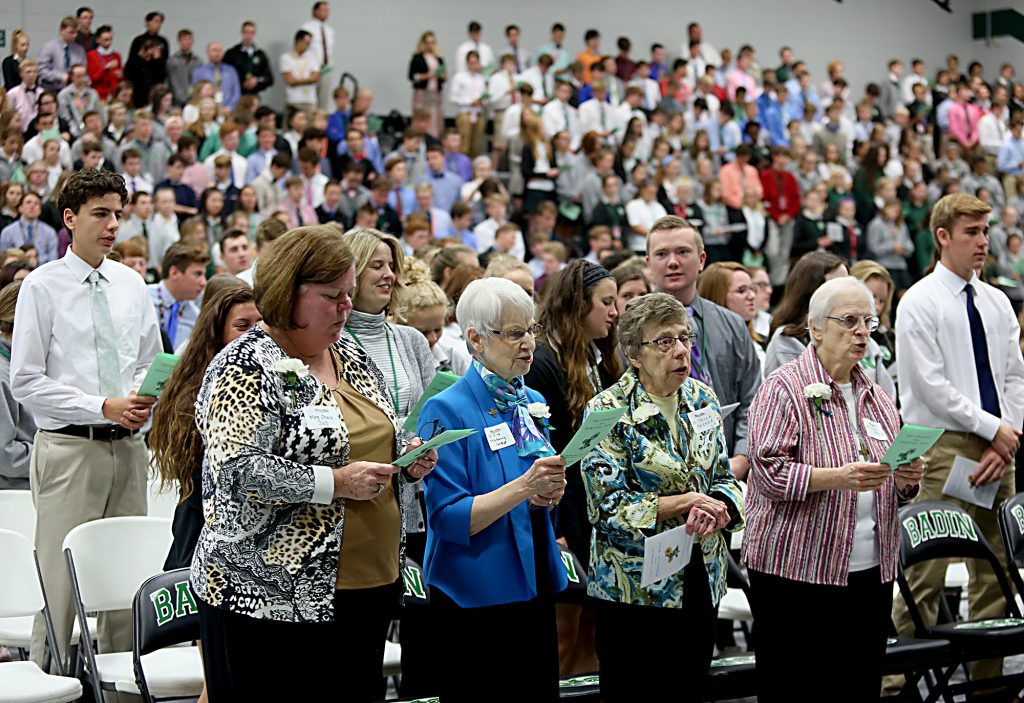 The contributions of women religious are countless and diverse, whether they live cloistered lives in contemplative prayer or serve on the frontlines of global change.
National Catholic Sisters Week (NCSW), an annual celebration that takes place March 8-14, provides the opportunity to recognize all they have done and draw awareness to the vocation of religious life, in the hope that other women will respond to God's call.
It began in 2014 as part of National Women's History Month. The inaugural celebration was highlighted by the NCSW Sister/Student conference, which drew more than 50 pairs of Catholic sisters and college students from across the country to St. Catherine University and engaged hundreds more online. The week shined a national spotlight on Catholic sisters and raised awareness of their pro-found influence on young women.
"National Catholic Sisters Week was a sweeping success," said former Co-executive Director Sister Mary Soher. "Among the sisters there was such a claiming of sisterhood. There really is this sense that we are all sisters working in the mission of Christ. The college students who got involved were delightful. They found such peer support among other young women who also have this hunger to learn more about sisters."
Since its launch in 2014, National Catholic Sisters Week has experienced remarkable grassroots growth. Each year the number of NCSW-related events has doubled. On-line events, a new addition to NSCW, allow for even broader participation nationwide. In 2016, a mini-grant program launched to fund special NCSW events across the country. It financed a wide variety of gatherings hosted by religious communities, colleges and universities and others.
In the archdiocese, local women in consecrated life will join the Little Sisters of the Poor in celebrating both NCSW and World Day of Consecrated Life with Mass and lunch on March 10 at St. Paul's Archbishop Leibold Home in Clifton. On March 19, Sister of St. Joseph Helen Prejean will share her vocation story and discuss her new book, "River of Fire: My Spiritual Journey," during a presentation at Mount St. Joseph University at 7 p.m.
For more information about NCSW, visit http://www.nationalcatholicsister-sweek.org.