CHAPLAIN, TEACHER, PASTOR FR. HOHLMAYER DEAD AT 89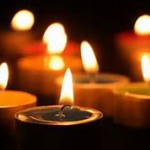 Rev. Louis R. Hohlmayer, a retired chaplain, pastor, and teacher, passed away on Thursday, February 23, at the age of 89. He was born on September 27, 1927 in Springfield, Ohio. He did his preparatory studies at St. Gregory Seminary and studied theology at Mount St. Mary's Seminary of the West in Norwood. He was ordained on May 30, 1953 at St. Monica Cathedral in Cincinnati, Ohio by Archbishop Karl J. Alter. That evening, he baptized his father.
Fr. Hohlmayer received his first assignment on June 11, 1953 as an Assistant pro-tem at St. Mary Church, Urbana, and was also appointed Assistant to the Chaplain of Mercy Hospital, Urbana. On June 1, 1956, he was appointed Assistant at St. Vincent Ferrer, Kenwood, and to teach full-time at Purcell High School, Cincinnati. On August 28, 1962, he was appointed Assistant at St. John Church, Deer Park, while continuing to teach at Purcell.
He was appointed Assistant at St. Raphael Church, Springfield, and part-time teacher at Springfield Catholic High School, on August 25, 1964. Exactly one year later, Fr. Hohlmayer was appointed to return to St. John Church, Deer Park, as Assistant and to teach at Regina High School, Cincinnati. He was appointed Assistant at St. Charles Borromeo Church, Kettering, on June 19, 1969, and Assistant at St. Henry Church, Dayton, and Chaplain at Kettering Hospital on August 26, 1971.
Fr. Hohlmayer became Administrator of St. Augustine Church, in Cincinnati's West End, on August 22, 1972, and soon after that, on December 29, 1972, he was appointed Pastor. He was then appointed Pastor of St. Anthony Church, Dayton, on July 1, 1977, where he remained Pastor until 1989. During that time he was also appointed Chaplain of the Knights of Columbus Council 3730 in November 1986.
On July 5, 1989, Father Hohlmayer was appointed Pastor of St. Francis de Sales Church, Lebanon, He held that position until he retired on September 1, 2001.
Reception of the body will take place at 3 p.m. Sunday, February 26, at St. Bernard Church in Springfield. Rev. John D. MacQuarrie will preside and preach. Most Reverend Joseph R. Binzer, Auxiliary Bishop of Cincinnati, will preside at Mass of Christian Burial at 11 a.m. Monday, February 27, at St. Bernard Church. Fr. MacQuarrie will preach. Burial will follow immediately at St. Bernard Cemetery, 39 West Home Road, Springfield, Ohio 45504.
In reflecting on baptizing his father, Fr. Hohlmayer once said, "I felt very privileged, very blessed, very humbled. God has done 'great things for me' through the priestly vocation."
The Roman Catholic Archdiocese of Cincinnati is the 38th largest Catholic diocese in the country, with almost 500,000 Catholics, and has the sixth largest network of Catholic schools in terms of enrollment. The 19-county territory includes 211 parishes and 111 Catholic primary and secondary schools.