Cincinnati Bengals, SVDP team up to give 50 kids Christmas joy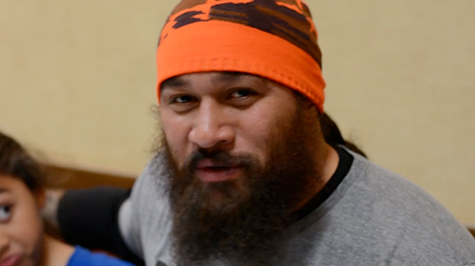 The Cincinnati Bengals are 10-2 and lead the AFC North. While the team is in the midst of an exciting season, five players took time Dec. 7 to make sure a group of 50 children would have a happy Christmas season.
Andrew Whitworth,
, Rey Maualuga, Andre Smith and Wallace Gilberry took the children shopping as part of St. Vincent de Paul's annual "Shop With a Bengal" event. The children and their families got to have dinner with the players, get autographs, and shop at the Toys "R" Us Eastgate to help make their Christmas wishes come true. Each child was able to spend up to $300, but at least one of the items they picked out had to be for someone else.
"These players are here doing something nice for you, so we'd like for you to do something nice for someone else," Eric Ball, Player Relations Director for the Cincinnati Bengals, told the children.
For a video from the event, CLICK HERE.
"This is a wonderful once-in-a-lifetime opportunity for these children tonight," said Mike Dunn, Executive Director, St. Vincent de Paul. "We are so grateful to these players and the Cincinnati Bengals for supporting this event. For many of these children, these are the only gifts they may receive, which makes this event so important."
Maualuga has been a part of the "Shop With a Bengal" event for eight years.
"Seeing all the smiles and meeting new kids… it makes it all worth it," said Maualuga.
This is the ninth year for the event. Participating families are selected by St. Vincent de Paul staff and volunteers.
Source: St. Vincent de Paul press release. For more information in Cincinnati visit www.SVDPcincinnati.org.