Cincinnati Mini March for Life draws more than 100 [Video]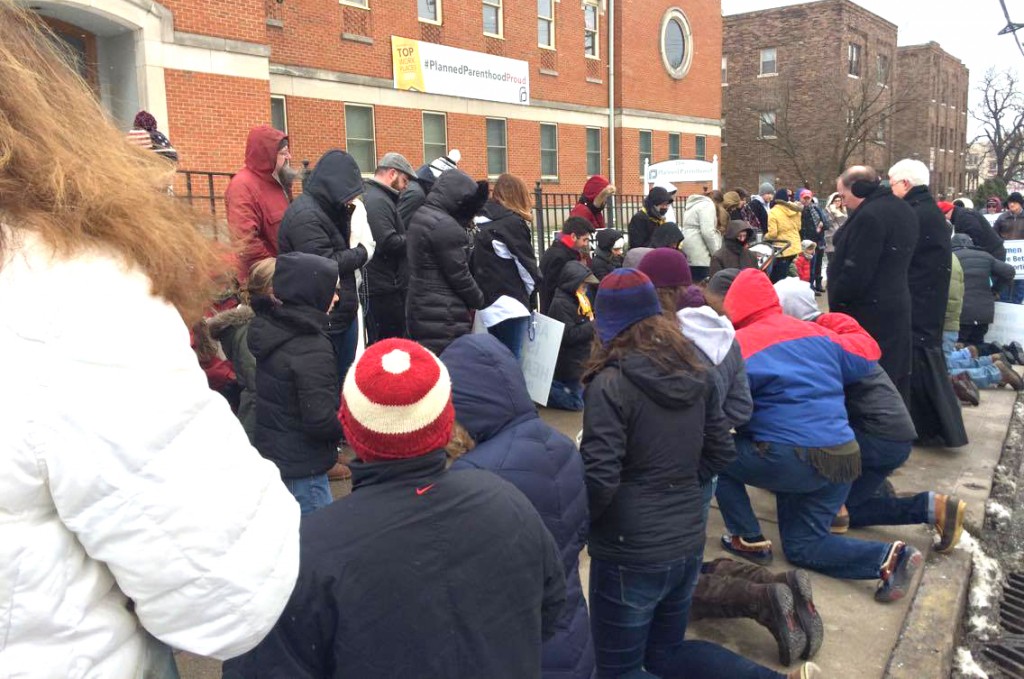 Cold weather and threat of snow couldn't deter more than 100 area residents from showing their support for the unborn on a snowy Friday afternoon.
Pro-life supporters gathered Jan. 22 in front of the Planned Parenthood on Auburn Avenue in Cincinnati to mark the 44th anniversary of the Supreme Court's Roe vs. Wade decision which legalized abortion.
The Mini March for Life, organized by Greater Cincinnati Young Adults for Life, took place for the third year as a way for locals who could not get to the national March for Life to join in prayer and witness with pro-lifers around the nation.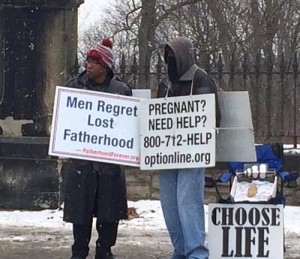 Many of those gathered brought signs and braved temperatures in the low 20s to pray the rosary. Beth Lichter of Greater Cincinnati Young Adults for Life was among those leading the prayer as flurries began to fall.
"What's really cool about this is God, as on God does, turns evil things into good things," Lichter  said. "This has become a holy spot right here. People pray here year round. The Bible says, 'wherever two or three are gathered in my name I will be there.' We draw God here in a way, to Planned Parenthood. This day that had become such a tragedy had become a national day of prayer in a country that has almost forgotten what public prayer looks like. It's kind of an amazing thing."
The March for Life in Washington D.C. went on as scheduled despite threats of a massive blizzard. Many dioceses, including the Archdiocese of Cincinnati, cancelled planned trips out of safety concerns. At least one high school from the archdiocese, Chaminade Julienne, did make it to Washington D.C., as did a group from St. Anthony in Dayton.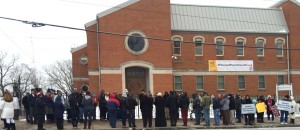 Greater Cincinnati Young Adults for Life was started as University of Cincinnati students graduated and wanted to stay involved in the pro-life movement. Learn more about the group at its website.
"We're out here every week, Mondays from 6-7 p.m.," Lichter said. "We try to make it pro-life but social. That's one of our big draws is finding other good young Catholic people to hang out with and support each other."
See raw video from the Mini March for Life below. See more videos HERE.