Cross the Bridge for Life 2018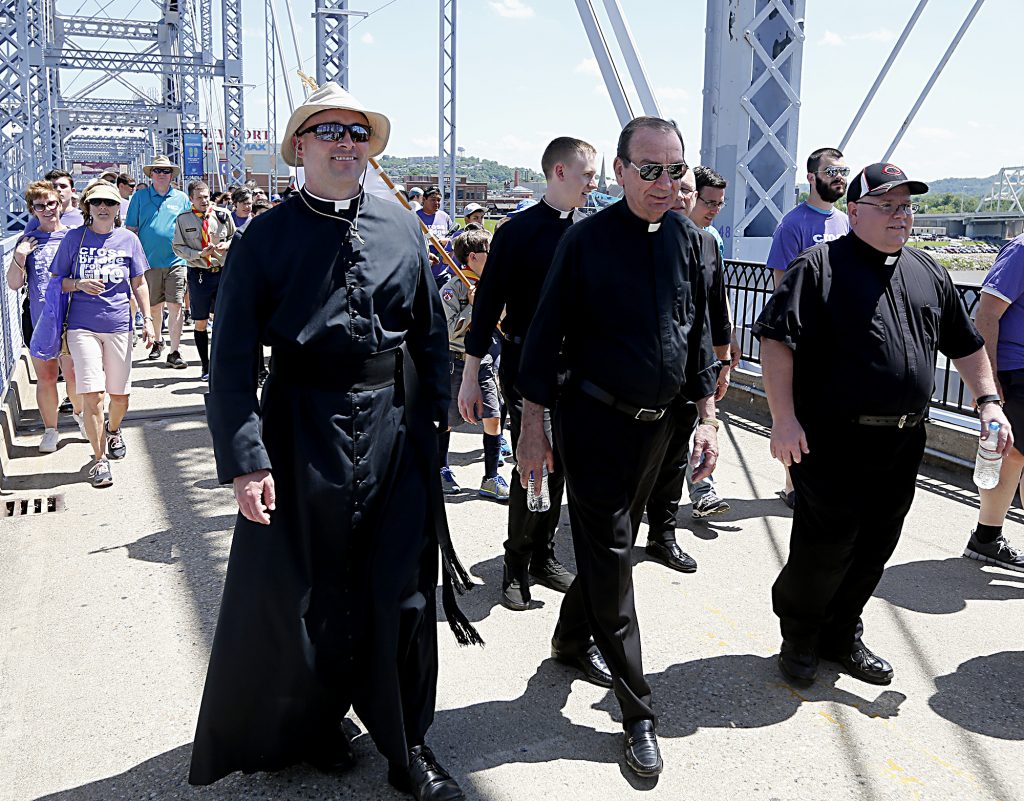 Thousands of people from both sides of the Ohio River gathered at the Newport Festival Park Sunday for the 13th annual Cross the Bridge for Life.
Both Archbishop Dennis M. Schnurr (Cincinnati) and Bishop Roger Foys (Covington) made the walk across the "Purple People Bridge" and back, and offered their blessings to participants.
Created as a celebration of life for families to attend together, the event featured food trucks, music by band Easter Rising, free balloon creations and face painting, and a variety of information booths from some of the more than 20 life-affirming organizations that sponsor the day. Organizers said the attendance, and the donations collected for the participating non-profits, were up from last year.
Bobby Schindler, founder of the Terry Schiavo Life & Hope network, spoke about his family's losing fight to save his sister's life in a 2005 court battle that became international news when her estranged husband petitioned to have her feeding and nutrition stopped, although she was not dying and her extended family wanted to continue her care. Terry Schiavo "became, simultaneously, the face of the Right to Life movement – and of the 'Right to Die' movement," Schindler said, urging the participants to live as witnesses that all life has worth and meaning.
"Human dignity must be rooted in something deeper than law," he said. "If we think it depends on our vote, then it is just a comforting lie we tell ourselves. We need to heroically witness a culture of life and love in our families and neighborhoods."
The organizing committee presented Schindler its Defender of Life Award, and presented Greater Cincinnati Right to Life Executive Director Paula Westwood with a special Champion of Life Award. Westwood will retire from the organization at the end of the month after leading it for 15 years.
Cross the Bridge for Life is held on the first Sunday in June every year. For more about its history, see the story in our June issue.