Deaf and Blind Communities: How Can We Be More Welcoming?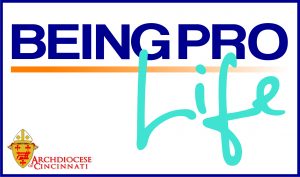 As a student at St. Rita School for the Deaf was receiving the Sacrament of Confirmation at his local parish. The parish invited a St. Rita employee who knew minimal American Sign Language (ASL) to attend so they could interpret the basics of the moment of the Sacrament, but there was no ASL interpretation for the Mass. This meant the student could not fully participate in the music, readings and homily at his confirmation.
This is not a unique story, according to Mary Ann, a deaf woman who teaches at St. Rita School for the Deaf. Working daily with deaf children puts her in touch with many similar stories. The lack of accommodations discourages members of the deaf community from trying to be involved at their local parishes.
Obviously, for regions to get together and start making all of the sacraments more accessible to deaf people would be a huge first step. Still, that isn't enough to fully welcome a deaf person into the community. What if he or she wants to participate at the parish mission, or join a parish council? Are we ready to accommodate a deaf person who comes to our parishes with those desires as well, or do we simply dismiss such accommodations as too costly? But how do we know it's too costly if we don't first investigate our options? Learn more about ways your parish can become more inclusive of the deaf community by visiting www.catholiccincinnati.org/being-pro-life.
Of course, deafness is not the only issue that needs attention. Chris is blind. He is a convert to the faith who went through the RCIA process and has been a member of a local parish community for years. He is not unknown in that community, but his parish still does not typically reach out to him when there are surveys, for example. Chris is a very capable man who can travel downtown by himself and even earned a graduate degree, but he cannot fill out a survey form at the end of a pew. He does not accuse anyone of malice, but simply of not stopping to think about how easy it would be to reach out and make things more accessible for him.
Making an explicit offer to have a face-to-face interview with anyone who has difficulty filling out the form would be one way to be more accommodating. To see more general ideas on how to be more welcoming to a blind person who comes to Mass at your parish, see our brochure entitled, "Welcoming Those with Visual Impairments." You can find a link to that brochure, as well as the interviews and podcasts, from this month on our website: www.catholiccincinnati.org/being-pro-life.
It is easy to dismiss the needs of those with disabilities, but this is not what we are called to do. Alone we probably cannot do much, but if we pool resources and work together, we can likely do a lot more than we realize. Let us pray for the openness to continue to look out for the marginalized and seek new ways to continue to better serve everyone, regardless of ability.
Bob Wurzelbacher is the Director of the Office for Respect Life Ministries. His wife, Cindy, serves as Director of Catechesis of the Good Shepherd at St. Gertrude Parish in Madeira. They live in Sharonville with two young daughters. [email protected] catholiccincinnati.org
Watch the interview for August or subscribe to the podcast at www.catholiccincinnati.org/being-pro-life.