Dennis O'Connor
A Mass of Christian Burial for Dennis O'Connor, who served as managing editor of The Catholic Telegraph from 1999 to 2008, was celebrated April 13 at St. James the Greater Parish in White Oak. Auxiliary Bishop Joseph R. Binzer presided. O'Connor, 57, died April 8 at Hospice of Cincinnati after battling cancer.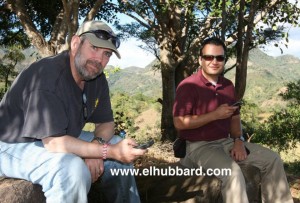 A native of Washington, Ind., O'Connor attended Indiana University, graduating in 1977, and participating in ROTC while studying. He served on active duty in the U.S Army from 1978 to 1983. After leaving the Army with an honorable discharge, he worked at several publications in Kentucky and Ohio. O'Connor was also the author of Bridges of Faith: Building a Relationship with a Sister Parish, a guidebook for members of churches, schools and other faith communities who would like to establish a faith-based partnership with a "twin" parish in another region or country.
Most recently, O'Connor served as executive director of Christians for Peace in El Salvador (CRISPAZ), leading numerous trips to the country to assist the poor and marginalized and affect change.
O'Connor is survived by his wife of 28 years, Paula, daughter, Colleen, son, Sean, his parents, Dan and Louise, sisters, Julie Crider and Christine Brokaw, and brothers, Steve and Michael. Interment was in St. James Cemetery.