Dying to live, and living to die: Brittany Maynard and Lauren Hill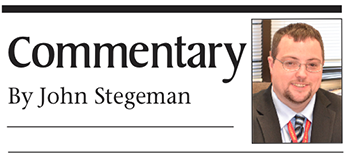 I'm not dying.
I don't know what it is like to hear a doctor tell you that you have a finite number of tomorrows, and he has an estimate for just how many. The phrase, "There's nothing we can do" has not been uttered to me or a member of my immediate family in a consultation room by a doctor with the unfortunate task of saying so.
I say all that to admit upfront that I can only hypothesize the fear, despair, stress or other emotions that accompany such diagnoses. 
But just because I have not faced that, and I pray God willing I never do, doesn't mean I'm incapable of empathizing or considering the situations. Recently the news media, both locally and nationally, has been enthralled by two end of life stories. The stories caught my attention as well.
One, Brittany Maynard, is dying of a deadly brain tumor called glioblastoma. The other, Lauren Hill, is dying from Diffuse Intrinsic Pontine Glioma, and equally deadly brain cancer diagnosis.
READ MORE: Lauren Hill issues challenge to support DIPG research
                     Maynard's suicide called tragedy
Both are young women. Maynard is 29, Hill is 19. Both have been described as full of life, active, and generally happy. Neither want to die.
Not knowing either personally, I am unaware what other similarities the two may have, except that both have chosen to make their final days somewhat public.
Maynard has chosen to promote assisted suicide — what advocates call "aid in dying" —seeing that as a preferable alternative to the likely painful death her cancer will cause. She and her husband, after exhausting treatment options, moved to Oregon so she could obtain medicine that will end her life. She plans to take it Nov. 1, after celebrating her husband's birthday the week prior. (Update: Brittany Maynard ended her own life Nov. 2.)
Maynard made a video for "Compassion and Choices," an advocacy charity that seeks to expand access to assisted suicide. Since then, many others who are dying have posted blogs and videos asking Maynard to reconsider, accepting that life is worth living even in suffering.
The Catechism of the Catholic Church addresses euthanasia and suicide in clear terms.
"Those whose lives are diminished or weakened deserve special respect, reads section 2276. "Sick or handicapped persons should be helped to live as normal lives as possible."
"Everyone is responsible for his life before God who has given it to him," reads section 2283. "It is God who remains the sovereign Master of life. We are obliged to accept life gratefully and preserve it for his honor and the salvation of our souls. We are stewards, not owners, of the life God has entrusted to us. It is not ours to dispose of."
Maynard has been traveling as she is able, and enjoying the time she has available between now and her self-prescribed end date. The case of Maynard has reignited the assisted suicide issue and been cause for many prayers and discussions in the media, and no doubt in homes across the nation.
Brittany Maynard's diagnosis is fatal, but by her choice to commit suicide, she has less than a week to live. She, and other advocates, call this "death with dignity."
Then there's Hill.
The 19-year-old freshman basketball player for Mount St. Joseph University has launched a campaign of her own. She can't control the cancer attacking her, but she can control her response.
She isn't suiting up for death, she's suiting up to play basketball (jersey No. 22) and in the process, raise money for research for a cure. She knows the cure won't come in time for her, but it might come in time for someone else.
Her physical strength has been sapped by her disease and she's now shooting baskets left-handed as a result. When she plays in her first career game on Nov. 2, she will play in brief stints only. God willing though, she will play.
If she does, it will be before 10,000-plus people who pack the Cintas Center at Xavier University to support a young woman dealing with an immense struggle with incredible resolve. (Update: Hill scored four points as The Mount defeated Hiram 66-55) Mount St. Joseph University, a Catholic university that competes in NCAA Division III athletics, usually plays in a 2,000 seat venue at home.
Click HERE to learn more about the venue change.
Lauren Hill is using the days she has left not to advocate for a "right to die," but for research to save more lives. She's using her time to remind us to live each minute to the fullest. She's working with The Cure Starts Now foundation.
Click HERE to learn more about The Cure Starts Now.
I wanted to speak to Lauren Hill for this and other stories, but as one might expect, her time is precious. She's doing lots of interviews to raise awareness but she can't say yes to everyone.
Even so, since Cincinnati's Channel 12 broke her story, Hill has been a witness to life.
Various reports suggest Hill has until December to live. It isn't clear. She knows the end of her life is coming, but she doesn't know when. In the time she has, she will live more fully than many of us ever do.
Lauren Hill is truly dying with dignity.
There is a school of thought in America that doesn't accept death. Some people would like to see cancer and other terminal patients try every last experimental drug until their final breath. Others accept that a time comes when the miracle that is modern medicine can do no more to help, and at that time embrace palliative care. Still others advocate for the path of Maynard.
I don't know exactly how I'd react to a terminal diagnosis. But I do have hope.
Whenever I die — be it sudden or prolonged, painful or painless — I pray to God that I face it like Lauren Hill.
John Stegeman is the New Media Editor for The Catholic Telegraph.
Posted Oct. 27, 2014