E-pistle Weekly Newsletter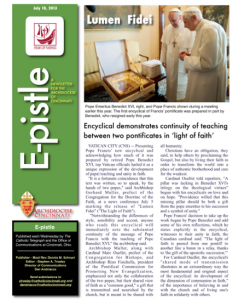 The E-pistle is the electronic newsletter from the Archdiocese of Cincinnati and The Catholic Telegraph. With up-to-date news, links, features and information about the local, national and worldwide church you won't find in any other one central place.
Previously only available via email, the most current edition of the E-pistle can now be viewed HERE.
To get on the mailing list or submit an item, contact Dominick Albano