Fall Senior Clergy Luncheon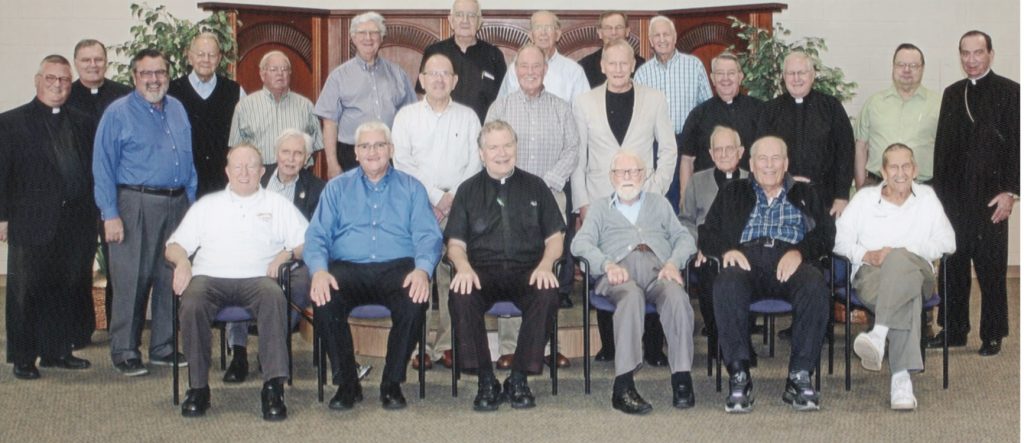 The staff of the Athenaeum had a wonderful lunch for Senior Clergy who gathered on October 11, 2017 at the Bartlett Center.
Gathering from 11:45 am to about 1:30pm, there was time for some hors d'oeuvres, cocktails or soft drinks and plenty of conversation. With the Archbishop present (and sometimes Bishop Binzer too) it was a chance to talk about what is going on around the Archdiocese of Cincinnati, and to share how their "retired" lives are going. The priests were happy to get together and see one another that they may not get to visit with very often.
Each year there are two luncheons, one at the Seminary in the Autumn, and the other, up north in the Spring, at the Bergamo Center, on the southeast side of Dayton, in Beavercreek. The gatherings are sponsored by the Priests' Personnel Office and are coordinated and arranged through the help of Sarah Frohmiller and Fr. Clarence Heis, who is the Program Coordinator for the Services to Senior Clergy. All priests who are 70 or older are invited, whether they are still active in ministry or are part of our very active retired Seniors.