Fortnight for Freedom Central: Daily reflections, prayers and actions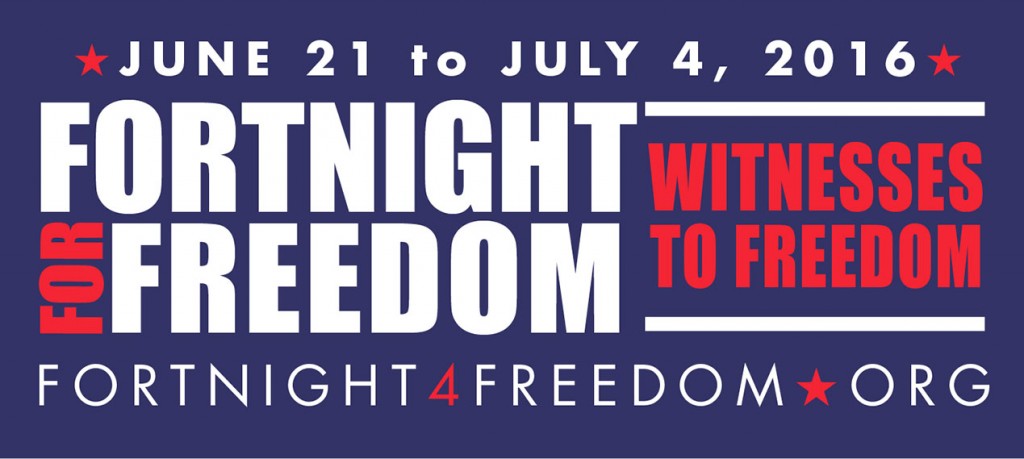 Each year since 2012 dioceses around the country have arrange special events to highlight the importance of defending religious freedom. The Fortnight for Freedom is from June 21—the vigil of the Feasts of St. John Fisher and St. Thomas More—to July 4, Independence Day.
To help local Catholics become more involved, The Catholic Telegraph has teamed with the Family and Respect Life Office of the Archdiocese of Cincinnati to compile 14 scripture readings, prayers and calls to action that can be emailed to you each day during the Fortnight For Freedom.
Sign up for emails is closed, but the daily reflections will be posted below each day of the fortnight.
July 4, 2016
This is our last day of celebrating and reflecting on "Witnesses to Freedom".
The Gospel today gives us the mercy and hope of two miraculous healings, one sought by a father on behalf of his daughter and the other by a woman who merely touches Jesus' cloak.
Saint Kateri Tekakwitha, a Native American, offers us the open purity of her Mohawk upbringing.    She was steadfast in her practice of the faith despite ridicule.  Upon her death she was miraculously freed of smallpox scars.  Read more about St. Kateri at http://usccb.org/issues-and-action/religious-liberty/fortnight-for-freedom/upload/Kateri-Tekakwitha-Fortnight-2016.pdf .
Prayer
Pray to be open to everyday miracles around you.  Ask God to help you recognize his intervening in your life throughout this day.
Action
Share one way that God was present to you this day with a spouse, family member, friend or coworker.  Rejoice is the gift God is in your life.
More on Fortnight for Freedom
Archdiocese of Cincinnati Preserve Religious Freedom homepage
USCCB homepage on the Fortnight for Freedom