Fr. Endres A Question of Faith: Who can serve as ministers in the liturgy?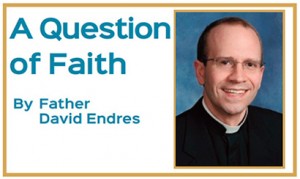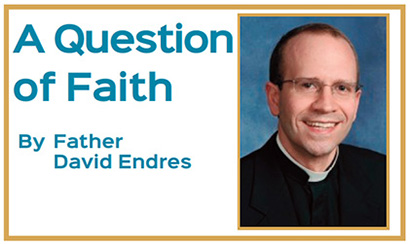 Q: I recently became aware that not all parishes or even dioceses have women serving as ministers within the liturgy. What is the church's teaching on women lectors, acolytes (servers), and extraordinary ministers of holy Communion?
A: Those who assist at the liturgy, whether as lectors, servers, or ministers of holy Communion, can be divided between "ordinary" and "extraordinary" ministers. The ordinary ministers of these roles are clergy or those officially instituted and set aside for these ministries (usually men in preparation for priesthood). The extraordinary ministers may serve when there are insufficient numbers of ordinary ministers which is nearly anywhere outside of a seminary or religious community.
Before 1973, the ministries of lector and acolyte were equated with "minor orders" within the clerical state and therefore were seen exclusively as stepping stones to priesthood. More recently, formally instituted acolytes and readers ("ordinary" ministers) are roles that remain reserved to men but are no longer considered "orders." Each seminarian, for instance, is instituted by a bishop to serve in these roles and exercises them for a suitable time (usually at least a year) before ordination, but the reception of these ministries is not the same as ordination, nor at this point in their formation are they considered clergy.
In nearly all parishes, extraordinary ministers (usually men and women) perform various liturgical roles which were at one time restricted to clergy. Extraordinary ministers can be qualified and trained lay persons (see Code of Canon Law, canon 230, §2) who function in these roles through "temporary designation" according to need. The church permits, but does not require, individual bishops to allow women to serve in these roles. In the Archdiocese of Cincinnati, the bishop permits women to serve in these ministries. Currently, there is only one diocese in the United States that limits the role of acolyte to men, retaining this limitation with the goal of encouraging young men to consider priesthood.
The use of extraordinary ministers, including the number and who can serve in these roles, is usually at the discretion of the pastor. Individual communities have their own traditions in this regard. In some parishes, adult men and women serve as acolytes. In other places, it is limited to youth, usually girls and boys. High school age students are sometimes asked to become extraordinary ministers of communion; elsewhere, the role is limited to older parish members. That men and women, young and old, can serve in these ministries can witness to the diversity of gifts of the parish community's members.
The ministries of reader, acolyte, and minister of holy Communion can be personally enriching, but should not be seen as necessary for an engaged participation in the liturgy. The "full, active, conscious" participation in the Mass called for by Vatican II should not been seen as being fulfilled solely through access to a liturgical ministry.
Assisting at the liturgy is not a right, nor a reward, and must be consonant with the directives of bishop and pastor and according to the needs of the local community. Where certain laity are invited to take on these ministries, it is a means of service to Christ and His church and a reminder that "there are different kinds of spiritual gifts but the same Spirit; there are different forms of service but the same Lord" (1 Corinthians 12:4-5).
Father Endres is dean of Mount St.Mary's Seminary of the West and the Athenaeum of Ohio. Send your question of faith to [email protected].