Free Reformation lecture series continues Tuesday at St. Gertrude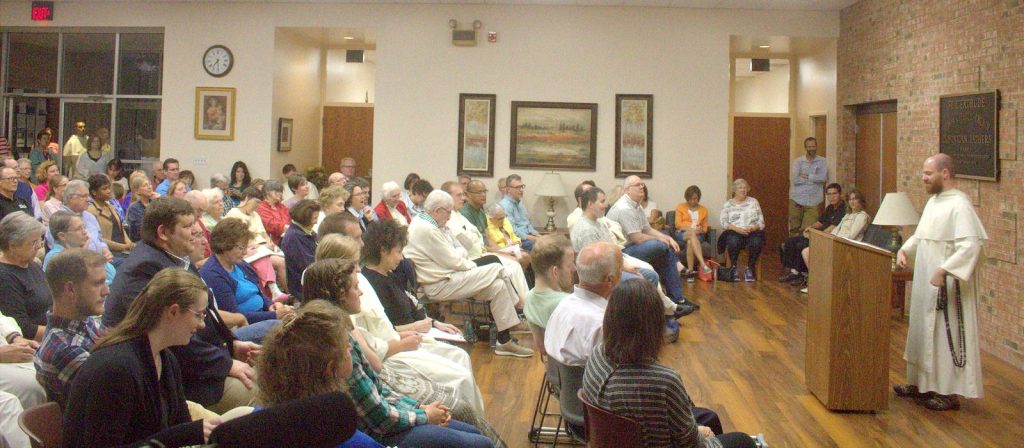 St. Gertrude parish and priory will present "Who Reads the Bible?" the second in its series of talks on the Reformation, Tuesday at 7 pm.
"Martin Luther's approach to reading the Bible is what is supposed to have touched off the Reformation 500 years ago," said Dominican Father Clement Dickie, of the Adult Faith Formation program at St. Gertrude. "It is almost cliché to say that the Protestants read the Bible while Catholics don't. However, the role that Bible plays in the life of the Church is not quite so simple. The Bible is always read in a context."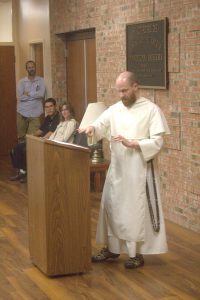 People get the impression that Catholics don't read the Bible, but I never stopped reading Scripture after I converted. It actually grew more meaningful," said Lawain McNeil, a former Protestant minister who now directs Adult Evangelization at St. Gertrude. "Fr. Jordan's talk will help Catholics reclaim their birthright to know and understand the Bible."
The parish Adult Faith Formation program is presenting the series with  Dominican Friars based at the Madeira church. Titled "The Reformation after 500 Years: A Catholic Take on the Divisive Doctrines," the series began last week with a talk on the Virgin Mary by Dominican Father Gabriel Torretta.
Tuesday's talk will be presented by Dominican Father Jordan Schmidt, a doctoral candidate in Scripture at the Catholic University of America. He will explore the way context influences understanding of Biblical teaching.
"There is no one I would trust more to address issues of Biblical interpretation than Fr. Jordan," said Fr. Clement.
The talk will begin at 7 pm in the St. Gertrude Parish Center. Remaining talks are also scheduled for 7 pm and include "God's Fallen Priests," a talk on the Catholic and Reformed undreestandsings of priesthood on Oct. 17 by Msgr. Frank Lane, and " "No Salvation Outside the Church?" on Oct. 24 by Dominican Father Innocent Smith .
A variety of other lectures on the Reformation will take place around the archdiocese this month. For information about them and about dozens of area Catholic events, see our continually updated Calendar of Events at our web page.