From Cincinnati to Rural America with Love: Glenmary Missioners rooted in Cincinnati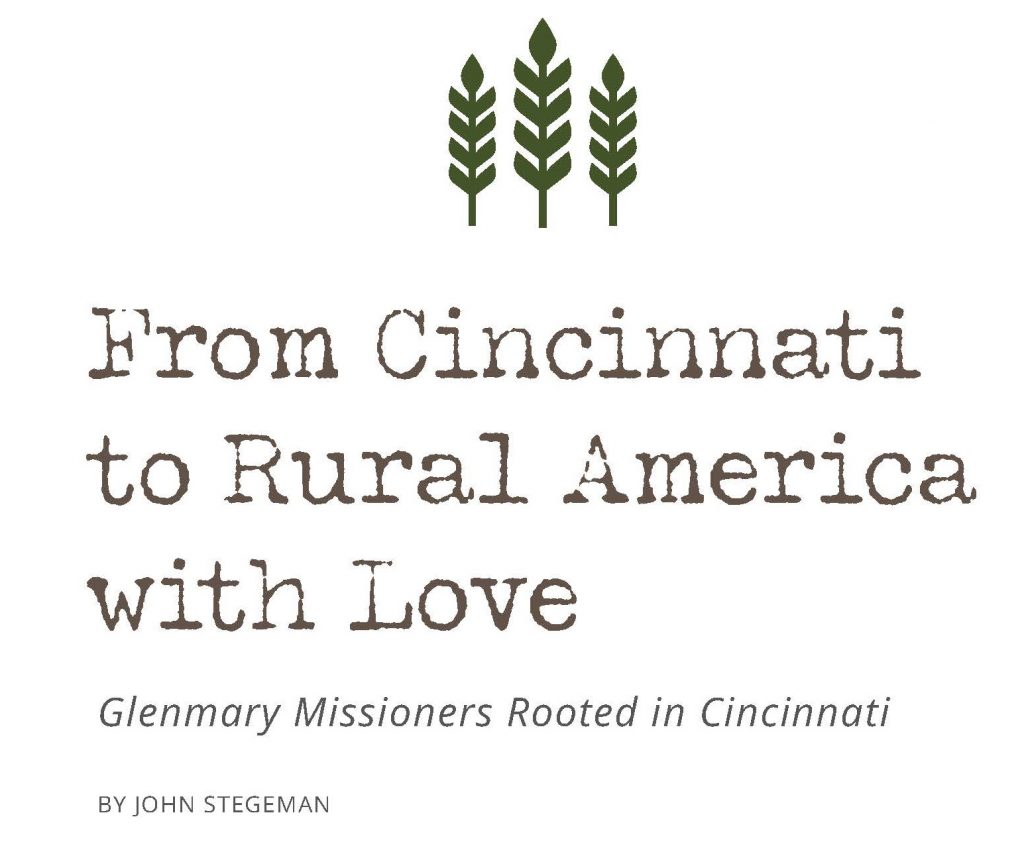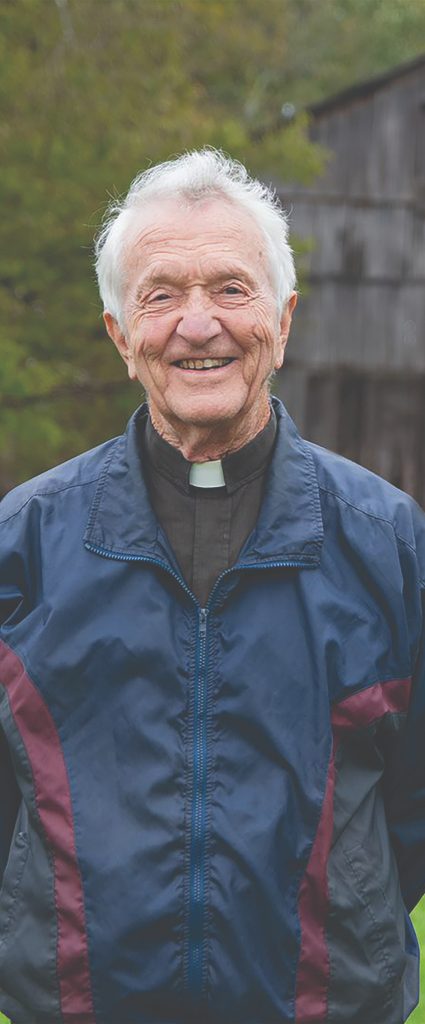 In its early days, the Archdiocese of Cincinnati was home mission territory. The faith wasn't widespread, and priests had to travel long distances to serve the people. Now, and for the past 82 years, the archdiocese has hosted the headquarters of Glenmary Home Missioners, a society of priests and brothers that serves today's home missions.
Glenmary starts mission parishes in rural counties in Appalachia and the South where Catholics are few and poverty is high. In Glenmary mission areas there is no pre-existing Catholic ministry. They spread the faith, grow their communities and help the poor and marginalized however they can.
THE SEED
The idea for such a society came from Father William Howard Bishop, a priest of the Archdiocese of Baltimore. Father Bishop enjoyed rural ministry and had the foresight to realize much of the country, with a particular concentration in Appalachia and the South, was at risk of being lost to the Church.
When it came time to found his society, he needed a home base. Several bishops were enthusiastic, others less so. On April 17, 1937, Archbishop John T. McNicholas gave Father Bishop the good news. The Archdiocese of Cincinnati would be the home for his yet unnamed society dedicated to bringing the Church to priest-less counties and winning souls for Christ.
In August of that year, Archbishop McNicholas wrote to Father Bishop, "Asking God to bless you and your work, and trusting that Cincinnati will give to you some of its best young men, because the mission field should have the best." Just two years later, Archbishop McNicholas formally approved the Home Missioners of America (Glenmary's official name) as a diocesan society.
Father Bishop regarded Archbishop McNicholas highly. Upon the archbishop's death in 1950, Father Bishop wrote to his brother Glenmarians, "He was, as you know, a most consistent and devoted friend of our society.… He has, ever since, given our work the backing and the fatherly care that has proved such a boon to us during these years of infancy and early childhood of our society."
After being released from the Archdiocese of Baltimore, Father Bishop moved to St. Martin, OH. He purchased a large piece of property in Glendale in 1940 to build a seminary and serve as the society's headquarters. The name Glenmary is a nickname coined from combining Glendale with Mary, the society's patron under her title Our Lady of the Fields.
IN FULL BLOOM
Glenmary has long-since grown up. Home Missioners have successfully established and returned to local dioceses more than 120 missions across 14 states. Today, the society operates a dozen missions throughout Tennessee, North Carolina and Georgia. Tennessee is also home to Glenmary's group volunteer program.
Glenmary's missionary efforts even include two churches still operating in the Archdiocese of Cincinnati. St. Mary Queen of Heaven in Peebles, and Holy Trinity in West Union both began as Glenmary missions.
In 1971, Glenmary relocated to its current location in nearby Fairfield. The current campus includes Our Lady of the Fields Chapel, main administrative offices, a residence for senior members and Glenmarians employed at headquarters, and the novitiate house. Glenmary also operates a house of studies in St. Meinrad, IN.
"The sponsorship of Archbishop McNicholas was a critical moment in the development of Glenmary," said Glenmary President Father Dan Dorsey. "Without the courage and wisdom of Archbishop McNicholas and the support of the priests and people of the archdiocese, Glenmary most likely would not have experienced the success it has over these past 80-plus years."
There are currently 42 fully professed Glenmarians (13 brothers and 29 priests) with 12 men in formation. Learn more about Glenmary and the home mission cause at Glenmary.org.
This article appeared in the June 2021 edition of the Bicentennial Edition of The Catholic Telegraph Magazine. For your complimentary subscription, click here.