Good Friday Morning Prayer at Holy Cross Immaculata / St. Teresa of Avila
Cincinnati OH- Good Friday dawned with temperatures in the low 60's as hundreds of people lined up for the annual pilgrimage of the Blessed Steps at Holy Immaculata Church in Mount Adams.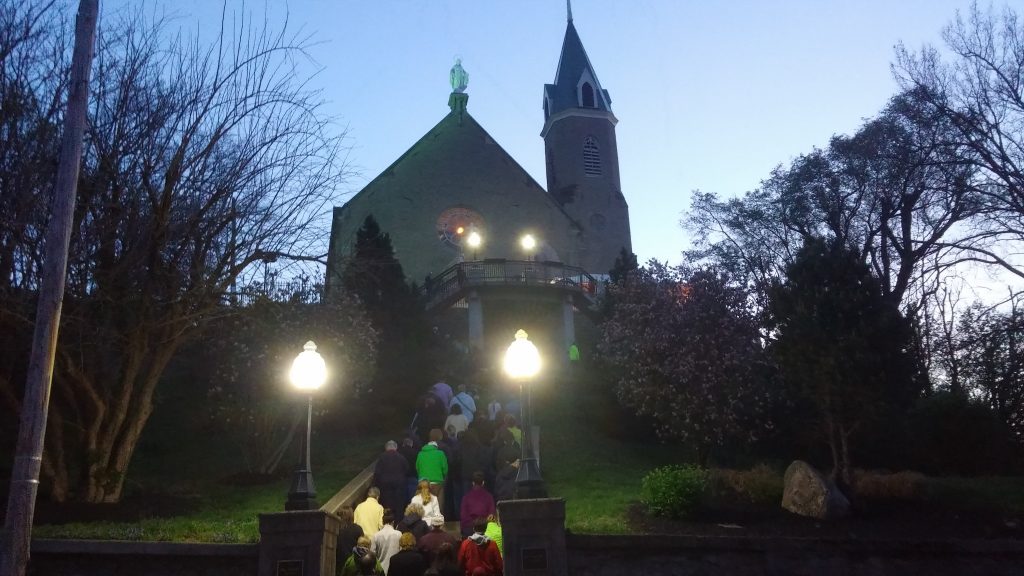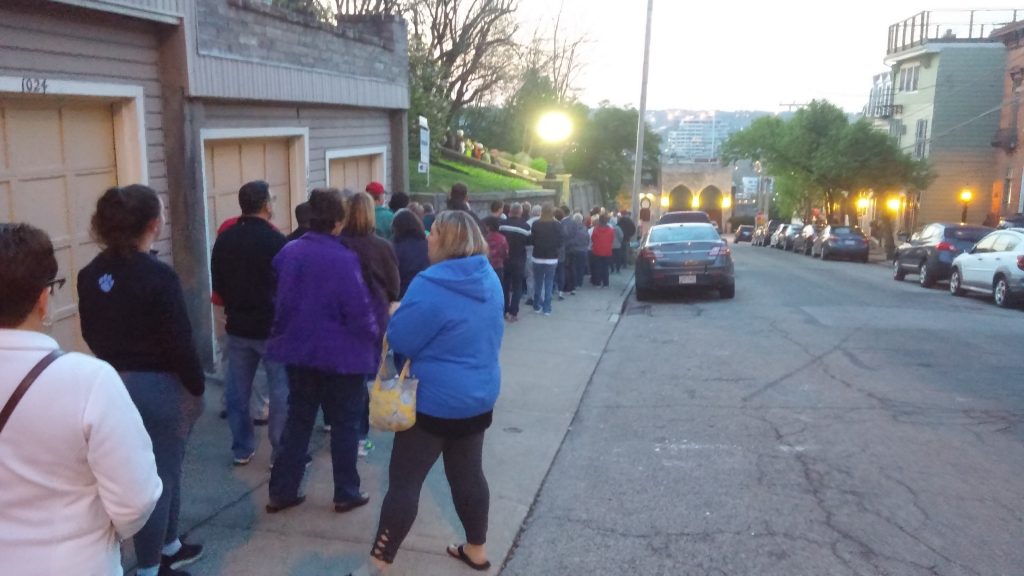 When it was morning, all the chief priests and the elders of the people took counsel against Jesus to put him to death. They bound him, led him away, and handed him over to Pilate, the governor.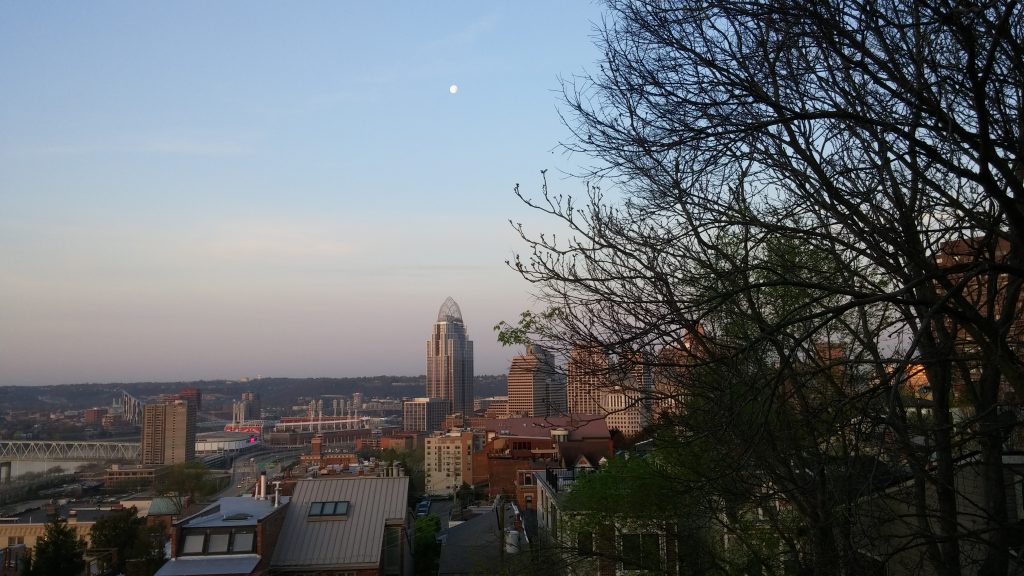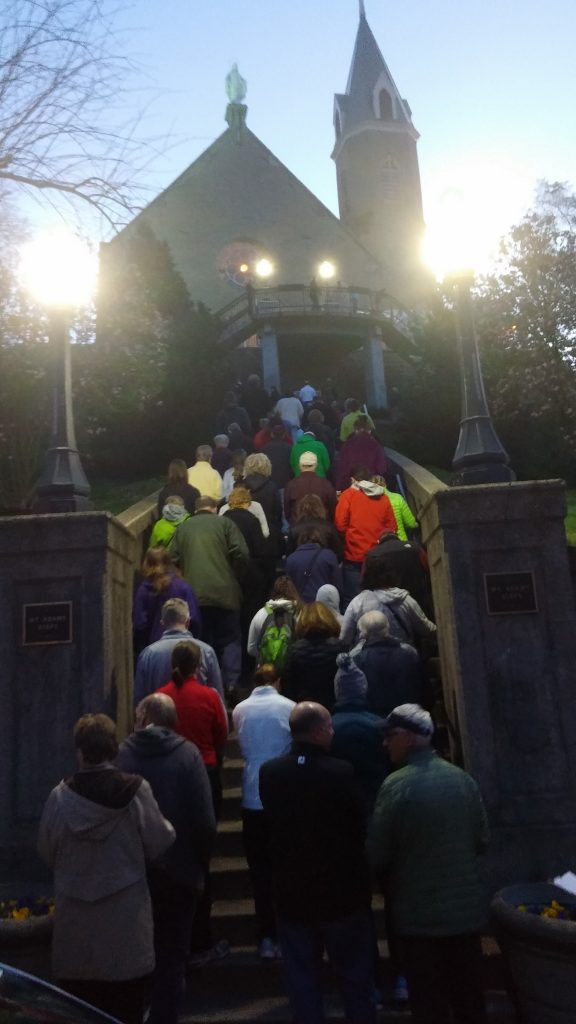 In the tender compassion of our God, the dawn form on high shall break upon us to shine on those who dwell in darkness and the shadow of death.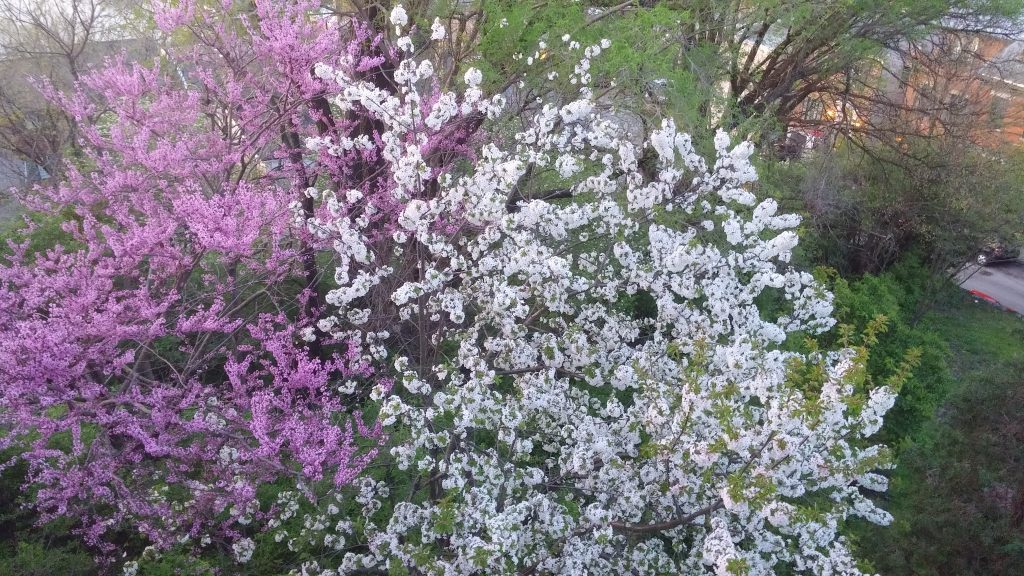 A large crowd of people followed Jesus, including many women who mourned and lamented him.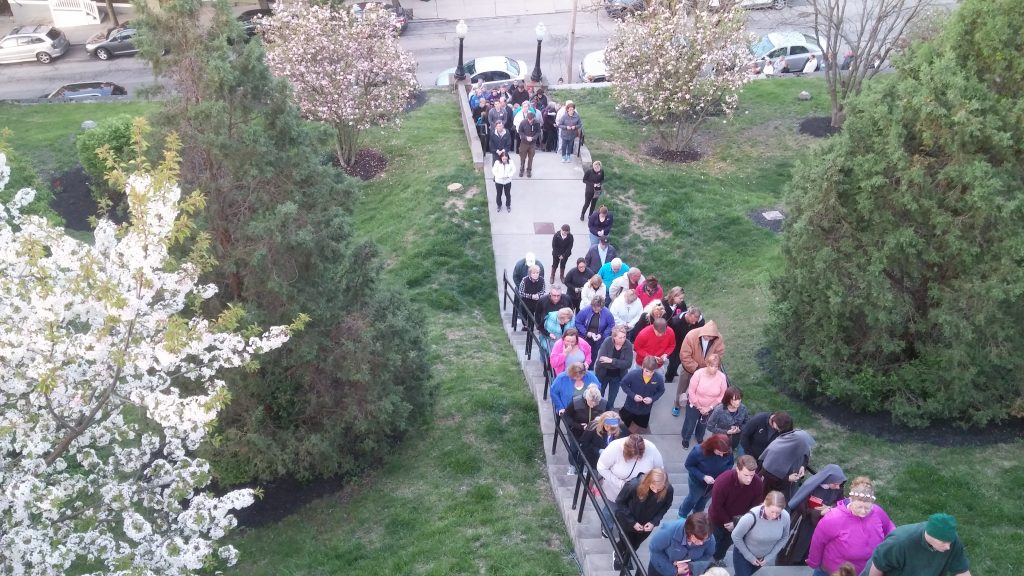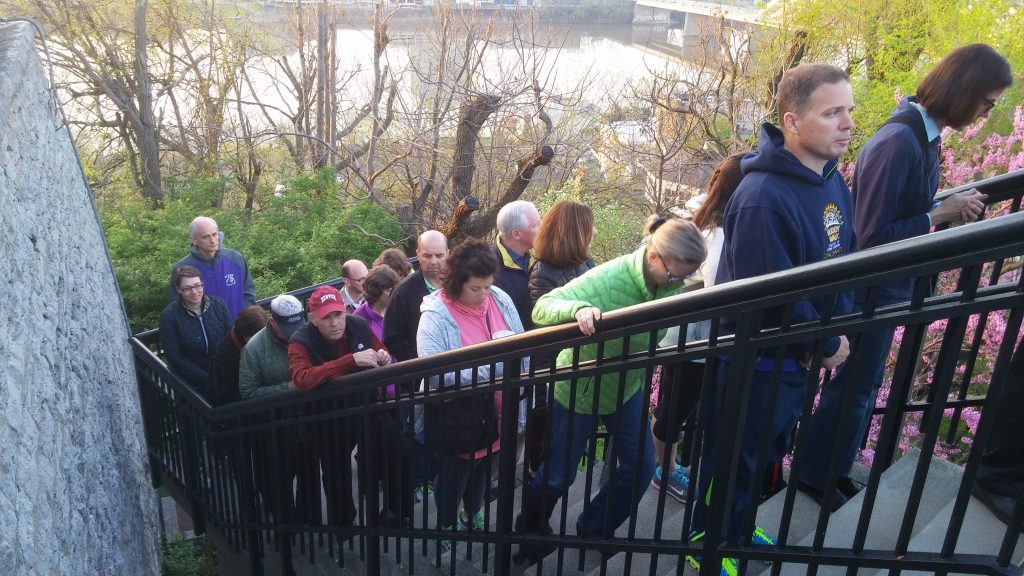 "Eloi, Eloi, lema sabachthani?" which is translated, "My God, my God, why have you forsaken me.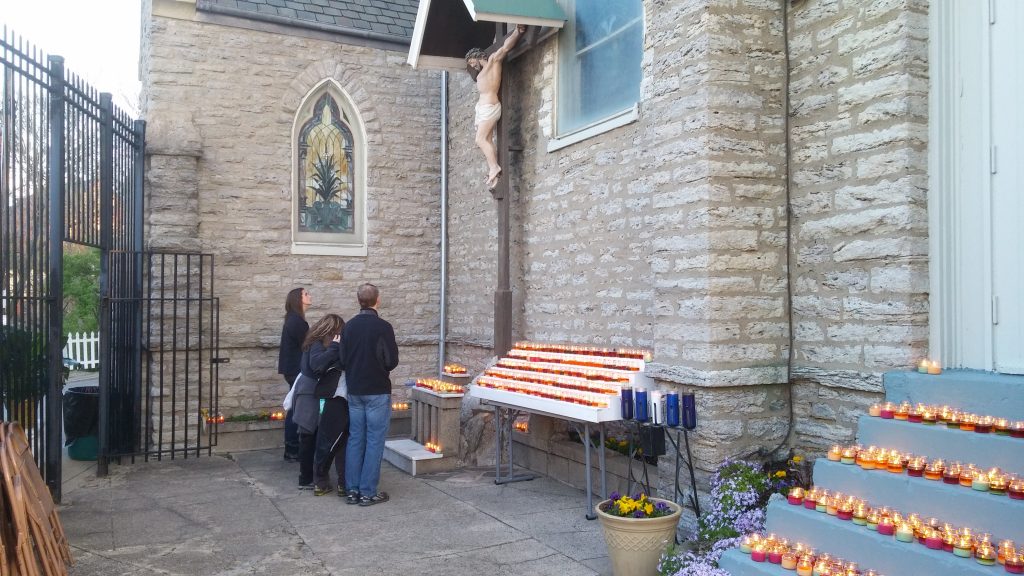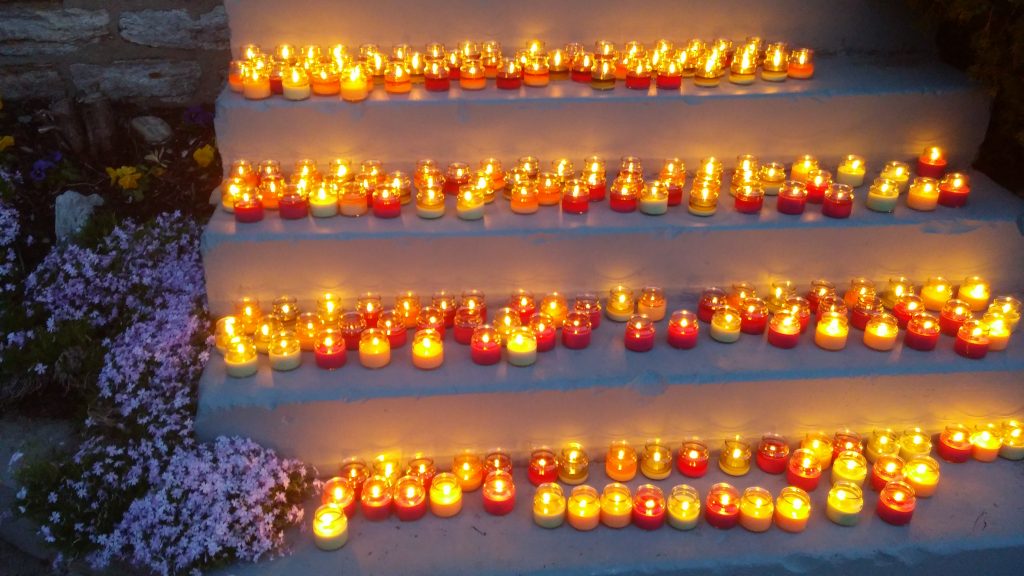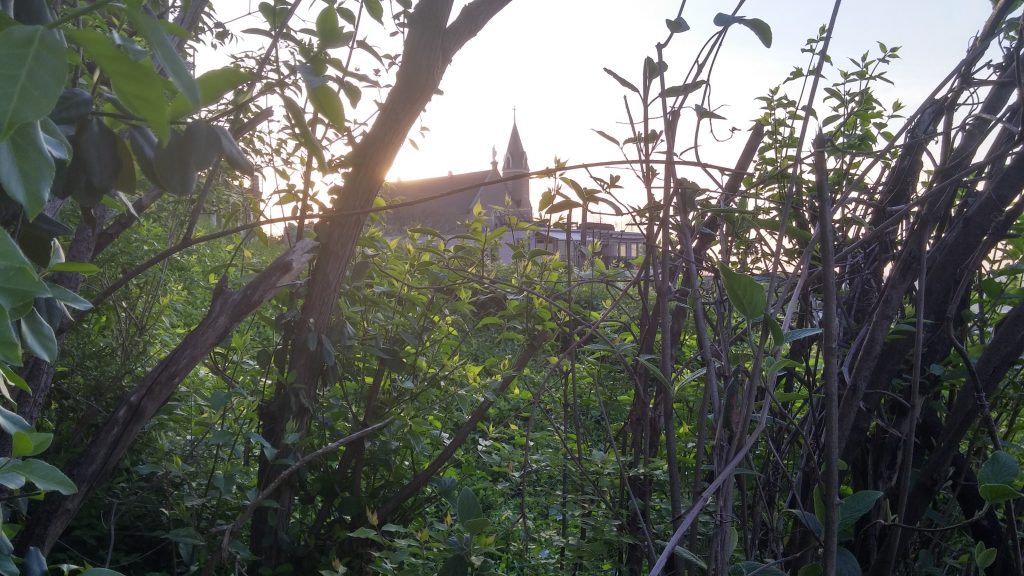 Have mercy on me, God, in your kindness. In your compassion blot out my offense. O wash me more and more from guilt and cleanse me from my sin.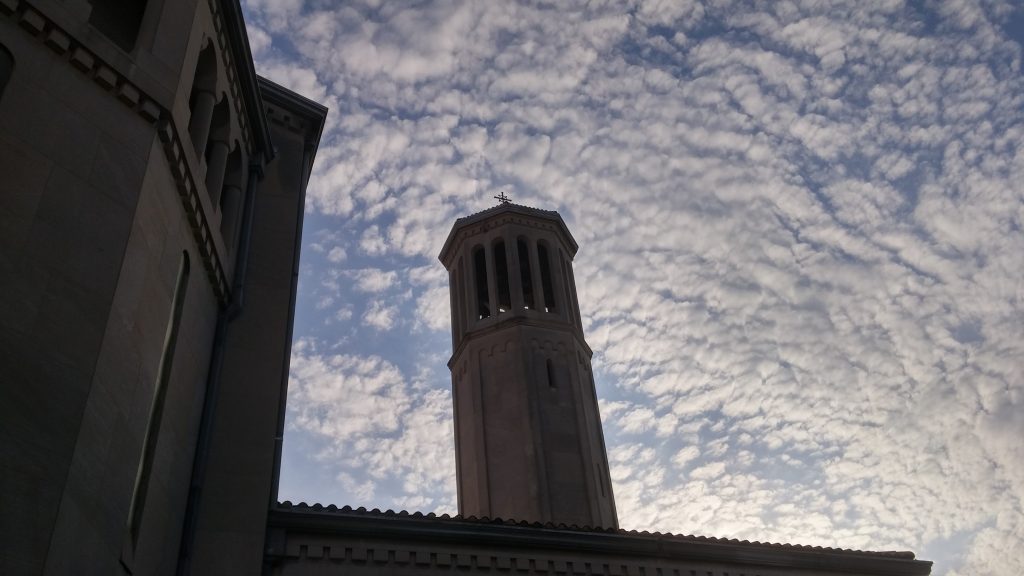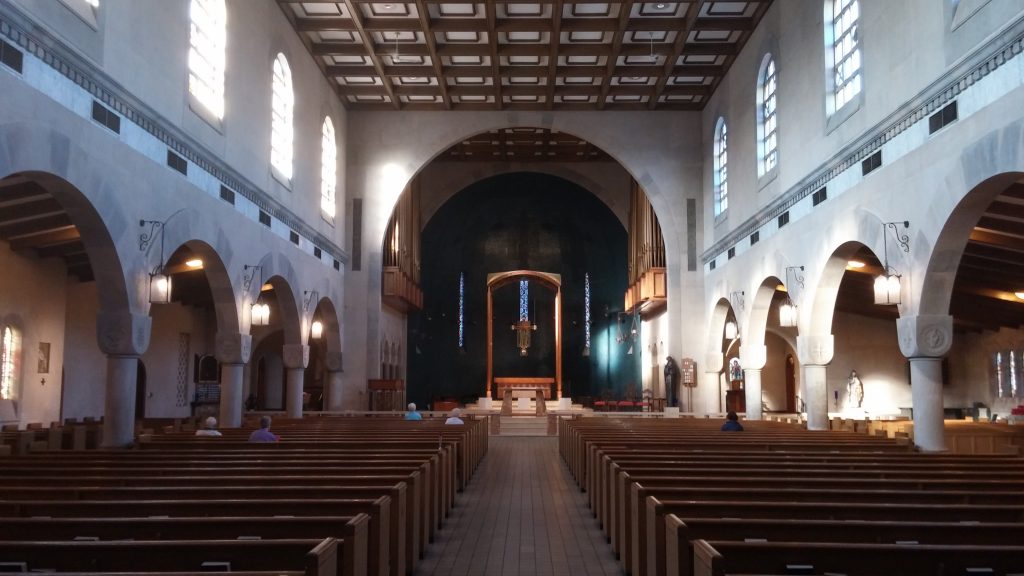 We worship your cross, O Lord, and we praise and glorify your holy resurrection, for the wood of the cross has brought joy to the world.