Habemus papam: We have a pope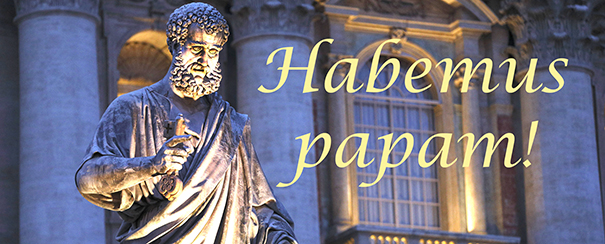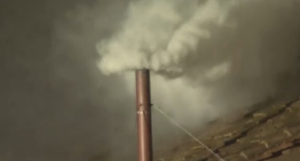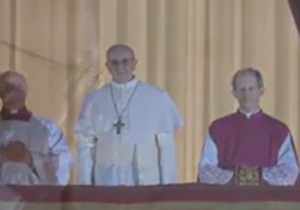 Staff Report
The Catholic Telegraph
The new pope is His Holiness Pope Francis. He is the first to take that name.
Read more about Pope Francis:
Following Benedict's footsteps, Pope Francis joins Twitter
World offers words of hope, joy to Pope Francis
Religious communities offer prayers, support for Pope Francis
Archbishop Dennis Schnurr holds press conference on new pope
Argentina's Cardinal Bergoglio elected pope, chooses Francis  
White smoke rose from the roof of the Sistine Chapel Wednesday and bells tolled throughout the Vatican, announcing to the world the joyous news, "Habemus papam", which is Latin for "We have a pope."
The cardinals elected Argentine Jesuit Cardinal Jorge Bergoglio. He has taken the name Francisco, or Francis.
The smoke signal went off at 7:05 p.m. Rome time. The 115 cardinals gathered to elect the 266th successor of Peter had taken one vote late March 12 and two votes the next morning, resulting in clouds of black smoke. Pope Emeritus Benedict XVI was elected on the fourth ballot of the 2005 conclave.
Refresh this page throughout the day as The Catholic Telegraph continues to bring you up to the moment news of the new pope, His Holiness Pope Francis.
The Catholic News Service contributed to this report.