K of C and Family and Youth Initiatives host blessing & dedication of FYI Parenting Network Center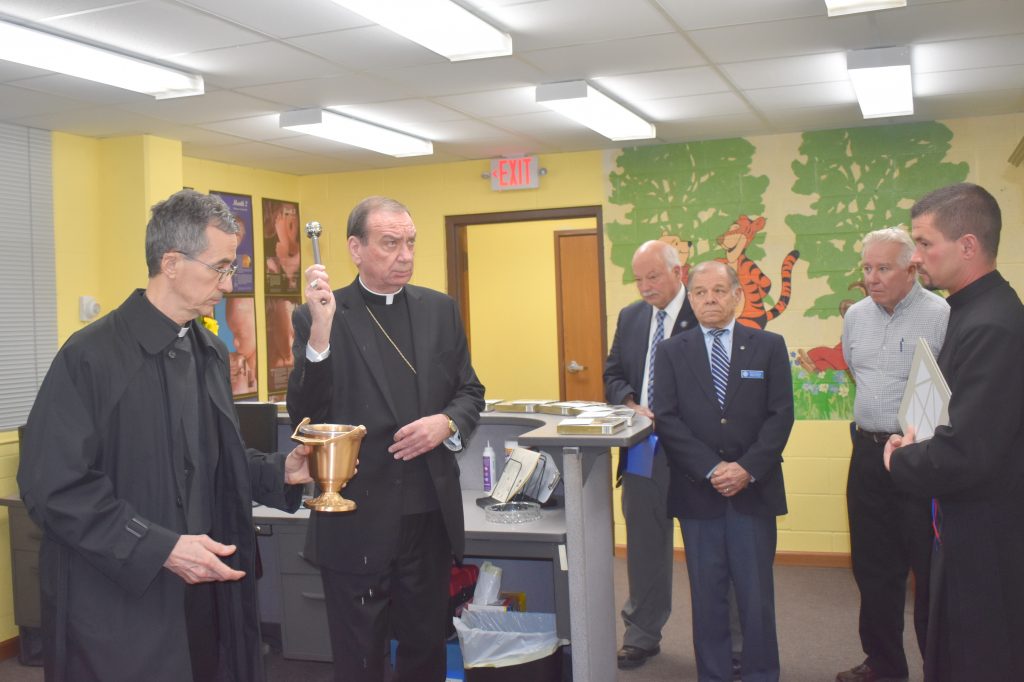 FAIRBORN — The Fairborn Council 3724 Knights of Columbus (K of C) and the Family and Youth Initiatives (FYI) recently hosted the Most Reverend Dennis M. Schnurr at the Mary Help of Christians (MHC) Parish Center in Fairborn.
FYI Co-Executive Director Pat Banaszak welcomed the approximately 200 attendees for the ribbon cutting and blessing ceremonies of the new FYI Parenting Network Center in the Mary help of Christians Parish Center. Ohio Senator Bob Hackett and Ohio Representative Bill Dean cut the ribbon to the Parenting Center and Senator Hackett read a proclamation from the Ohio Senate recognizing all of FYI's good works. Ohio Representative Rick Perales also provided a Certificate of Recognition from the Ohio House of Representatives. MHC Pastor Rev. Thomas Nevels assisted  Archbishop Schnurr at the dedication and blessing of the FYI Parenting Network Center. Fr. Nevels provided space for the Parenting Network Center and the Fairborn Knights spent 1200 hours spent in renovating space in the MHC Parish Center for the new Parenting Network Center which has been named in honor of Fairborn Council 3724 K of C.