LEHMAN CATHOLIC HIGH SCHOOL JOINING NEW ATHLETIC CONFERENCE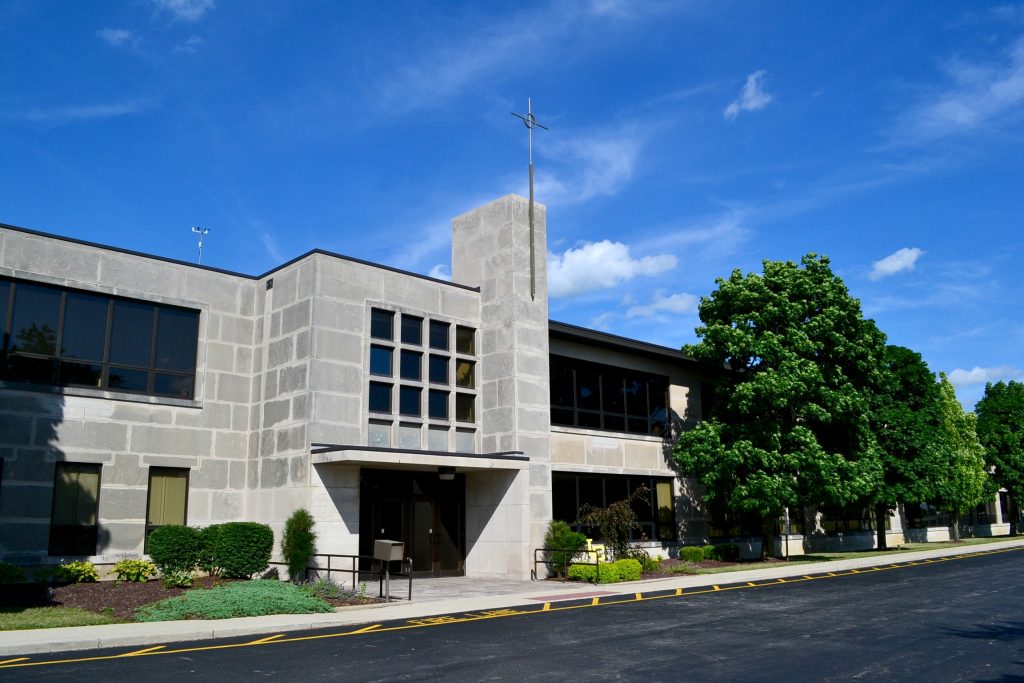 LCHS will joins seven schools in the region to form new conference starting in the Fall of 2021.
Sidney, Ohio | April 2, 2019—Lehman Catholic High School (LCHS) is excited to announce they will be joining a new athletic conference in the Fall of 2021. Yesterday afternoon LCHS met with the administrations of seven additional schools to sign a letter of intent to form a new athletic conference. The schools included in this new conference are Bethel, Covington, Miami East, Milton Union, Northridge, Riverside, Troy Christian, and Lehman Catholic.
The name of the new conference will be determined in the near future. As of April 1, Roger Craft has been named the new Conference Commissioner and will guide the schools through the process of finalizing a name and logo, as well as drafting the rules and governance of this conference.
"This new conference brings together eight schools in our region who are of similar size and who will offer great competition, resurrect some old rivalries, and create a few new ones. We are excited about the opportunities this will bring both our high school and junior high athletic programs for LCHS, Holy Angels, Piqua Catholic, and St. Patrick's," said Athletic Director Dick Roll. "We also are grateful to all of the schools in the Northwest Central Conference (NWCC), and we wish them the best as they move forward."
This new conference will greatly reduce the amount of away travel for our teams allowing parents to more easily attend away games, and allowing more visitors to attend LCHS home games. Each of the schools joining the conference are of similar size and have built a strong working relationship. All participating schools, including Lehman Catholic, will stay in their current conference for the next two years as the new conference is formed; Lehman informed the NWCC of our intent during the last NWCC meeting. "Special thanks to Coach Roll for all his hard work and leadership in moving us in this new direction,"said Josh Ater, President of Lehman Catholic High School.
About Lehman Catholic High School
Lehman Catholic High School is the only state-chartered, Roman-Catholic comprehensive institution that provides secondary education for the students of Auglaize, Darke, Logan, Mercer, Miami and Shelby counties in West Central Ohio. The school is dual accredited by the North Central Association Commission on Accreditation and School Improvement and the Ohio Catholic School Accrediting Association.