If you go: Praying the Steps in Mt. Adams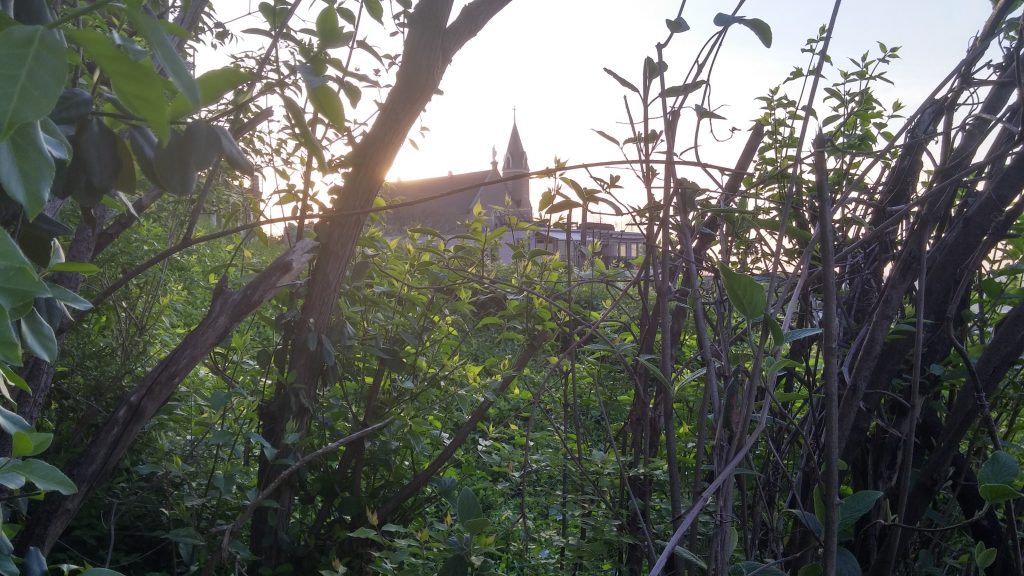 Today's primer on Praying the Steps in Mt. Adams at Holy Cross Immaculata Church.
What to expect: People began praying on the hillside while the church was being built and, after 1859, gathering to pray on its original steps. Eventually, the custom developed into a Good Friday observance, and for many decades, people have come from around the region to walk up the steps, praying the rosary or other prayers.
Praying the Steps on Good Friday can take anywhere from 30 minutes to an hour and a half, depending on the crowd size. From noon until 4 p.m., generally has the largest crowd praying the steps.
Where: Most people start on St. Gregory Street below Holy Cross-Immaculata Church, Another starting point is at Riverside Drive across from the Montgomery Boat House. This path will take you up to the pedestrian bridge over Columbia Parkway and a path to St. Gregory Street. This is a more strenuous trek that will take at least an hour. Blessing of the Steps is one minute after midnight and praying the steps lasts until 11:59 p.m. Good Friday. Celebration of the Lord's Passion will take place at 2 p.m., with Father Steve Angi presiding, and 7 p.m., with Bishop Joseph R. Binzer presiding. Confession is available throughout Good Friday except during the two services.
Where to park: If you're not familiar with Mt. Adams, the streets are narrow and parking can be at a premium as this is a residential area. There is a parking garage at St. Gregory & Monastery Streets. You can park in downtown Cincinnati and utilize Metro Bus #1 (Mt. Adams–Eden Park–Museum Center), which picks up at Government Square and comes within a few neighborhood blocks of the church/steps.
Holy Cross Immaculata Map