Mabry appointed Associate Director of Urban Schools Excellence
August 20, 2012
Halsey Mabry has been employed in the new position of "Associate Director of Urban Schools Excellence" in the Catholic Schools Office, according to Archdiocesan Human Resource Director Bill Hancock.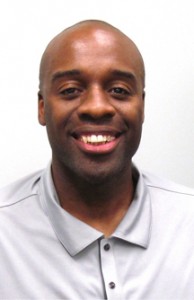 Mabry is a nationally recognized Catholic urban educator and recruiter. He will be joining the archdiocese from the Diocese of Memphis, where he was instrumental in the success of the Jubilee Schools Initiative. Dubbed the "Memphis Miracle" the Jubilee School Initiative involved the re-opening of eight previously closed inner city Catholic elementary schools. Years later, these schools are recognized for their strong religious and academic quality, as well as their robust enrollment.
During his time in Memphis, Mabry worked as a teacher, principal, area principal, and member of the Catholic Schools Office. He achieved widespread recognition as a turnaround principal, as well as an effective recruiter amongst urban populations. Additionally, he worked closely with school leaders to access social agencies and donor sources. In his new position here, Mabry will be working with a small number of vulnerable urban elementary schools. He will also drive efforts to recruit students into all urban schools. Finally, Mabry will work closely with schools who serve large numbers of non-Catholics to ensure that the school remains both welcoming but also maintains a strong Catholic identity.
Mabry was attracted to The Cincinnati Archdiocese because of its vision for Catholic schools. He is aware of its reaffirmed commitment to provide vibrant, high quality Catholic schools that are affordable and accessible for all who wish to come.