Maronite Patriarch will participate in local Fortnight for Freedom event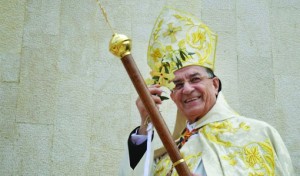 The crowning event for the 2016 observance of Fortnight for Freedom in Cincinnati will be the visit of the Patriarch of Antioch for Maronites, to bring attention to the plight of Christians currently being persecuted in the Middle East.
His Beatitude Mar Bechara Peter Cardinal Rai, the Patriarch of Antioch for Maronites, will participate July 1 in a discussion of the Eastern Rite Church and the religious freedom challenges it is facing, according to Tony Stieritz of the Catholic Social Action office.
The visit will feature a 9 a.m. to 12:30 p.m. morning prayer and conference at the Church of the Annunciation of the Blessed Virgin Mary, a Roman Rite parish in Clifton A Pontifical Divine Liturgy combining both rites will be held at St. Anthony of Padua Maronite Catholic Church at 6 p.m. with the patriarch and Archbishop Dennis M. Schnurr officiating.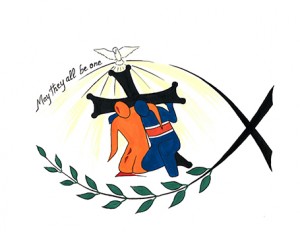 More details and registration information are available HERE.
Fortnight for Freedom is an observance of the United States Conference of Catholic Bishops. Each year dioceses around the country arrange special events to highlight the importance of defending religious freedom. The Fortnight for Freedom is from June 21 — the vigil of the Feasts of St. John Fisher and St. Thomas More — to July 4, Independence Day.
This year's theme is Witness for Freedom and more information is available HERE.
This story first appeared in the June 2016 print edition of The Catholic Telegraph.