Mater Filius: New respect life ministry goes the extra mile to help expectant moms in crisis pregnancies with housing, job training, education, workshops and emotional support.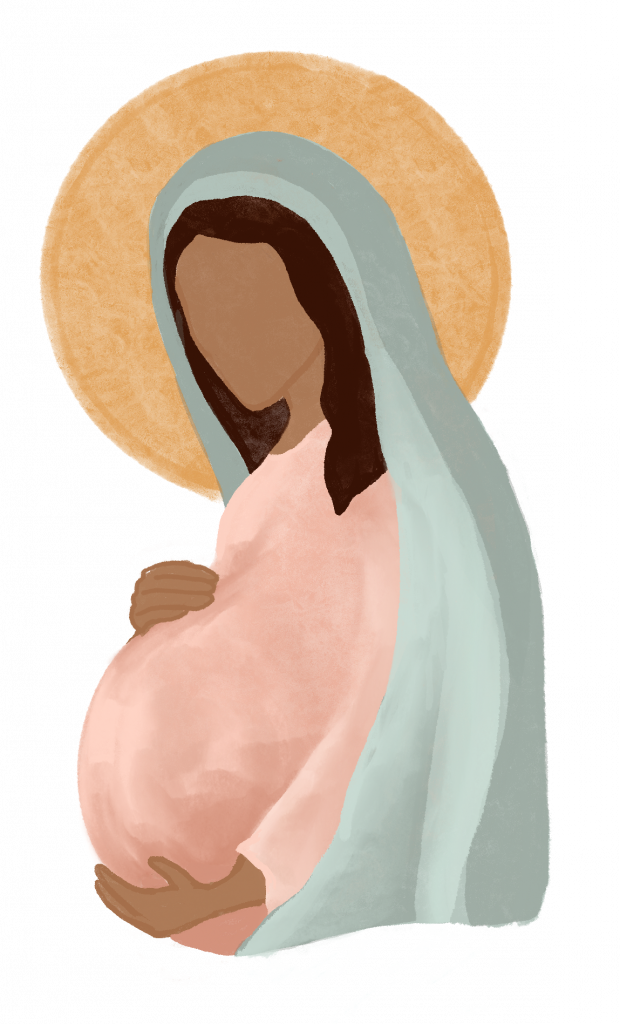 A modest home on Cincinnati's West Side will soon provide a safe haven for expectant mothers in need, along with a variety of services to help them recognize the blessings their children are and that they are not alone on their journeys.
Mater Filius (Latin for "Mother and Son") was founded in 2003 in Mexico by Miriam and José Tejeda. When Miriam, a longtime counselor for teenagers and married couples, developed a life threatening neurological disorder, she received the sacrament of reconciliation for the first time in many years. In critical condition after surgery at a Houston hospital, Miriam experienced a vision of the Blessed Mother, who gave her a pro-life mission. The plans for Mater Filius were in place before Miriam left the hospital.
FROM MEXICO TO CINCINNATI

Maria Resendiz, a member of St. Gertrude Parish in Madeira, brought the apostolate to Cincinnati after learning about it on a trip to Mexico. She went on to recruit a prayer team, including Deacon Henry and Betsy Jacquez, who now serve as the directors of Mater Filius Queen City on a volunteer basis. In addition, to the Cincinnati apostolate, there are currently Mater Filius residences in Omaha, Miami and Dallas, with others under development.
Both the Jaquezes say there was much prayer and discernment before taking on their roles, since they were essentially retired. But, they share a dedication to respect life ministry and a deep devotion to the Blessed Mother. Henry was ordained to the diaconate in 2013 and serves at Holy Trinity Parish in Norwood. Betsy is retired from Cincinnati Children's Hospital and has been active in respect life ministry over the years, including coordinating local participation in the annual March for Life.
"This is Mary's ministry, and we're very close to her," Betsy explained. "She has been a very big part of our lives since 1998, when we had a crisis and she came through for us. She has said 'yes' to our needs for so long, how could we say 'no' to her request?"
Henry agrees. "This is a ministry that saves babies and helps women get back on their feet. It breaks the bad cycles of poverty, abuse and addiction and helps women move forward and realize they are [children] of God. You can't say 'no' to that."
CREATING A HOME

Bob Wurzelbacher, director of the Office for Respect Life Ministries for the Archdiocese of Cincinnati, spoke of the need for Mater Filius. "There are many wonderful pregnancy centers in the Archdiocese of Cincinnati that reach out and help women in crisis pregnancies with prenatal care, relationship and parenting classes and material assistance. Providing housing and job training, however, for women who have nowhere to live if they do not have an abortion, is very hard to find. And yet, a 2005 study from the Guttmacher Institute says that 19 percent of women who have abortions say they did so because they would have had to find another place to live. That is a high number of women who need more services than a typical pregnancy care center can provide. Mater Filius will provide a much-needed service in the area."
That service, which includes training and education, emotional support, employment assistance and workshops on topics such as pre-natal care and parenting and life skills, is offered in a structured, but home-like and nurturing environment. While Mater Filius is rooted in Catholic tradition, expectant mothers are welcome regardless of their backgrounds or religious affiliations. Homes are operated "family-style," with the women sharing cooking, cleaning and other household responsibilities. A daily schedule provides stability and helps young mothers learn independent living skills. Each woman is assigned a doula, a confidant and mentor, who accompanies the mothers during their stay, offering guidance, encouragement and support. Each home also has a live-in house mother called an "ima," the Aramaic word that Jesus would have called Mother Mary. Mothers can live at the home for up to eight months after the birth of their baby and learn how to lovingly care for their little ones.
FINDING THE SPACE

As the ministry has taken shape, thanks to a grant from the Archdiocese of Cincinnati Respect Life Fund and the generosity of private donors, the Jacquezes say they continue to experience the hand of Mary. This is especially true in the manner in which the home for Mater Filius Queen City was acquired – after many prayers through the intercession of the Blessed Mother, of course. Betsy recalls making numerous phone calls to various local pregnancy centers, explaining Mater Filius' purpose and the need for a residence. Around the same time, Mike Pastura contacted Pregnancy Center West seeking a way to use the family home to support respect life efforts and honor his mother, Mary Jean, a devout Catholic.
"He worked it out with his siblings and we are leasing the home," Betsy explained. Mike and his whole family have been so faithful to this ministry and so generous. It's as if the Blessed Mother just came in and said, 'Here, Betsy. Here's the room you need.'"
At press time, a date for the home to open had not been announced, but the Jacquezes and Mater Filius need assistance, including a seamstress to help make the turquoise aprons worn by volunteers and volunteers interested in working with the mothers and in the early childhood center. Gently used maternity clothes are also needed, along with household items such as pots, pans and linens. For more information, visit mfqc.org.
This article appeared in the August Issue of The Catholic Telegraph Magazine. For your complimentary subscription click here