Meet the new Seminarians: David Morand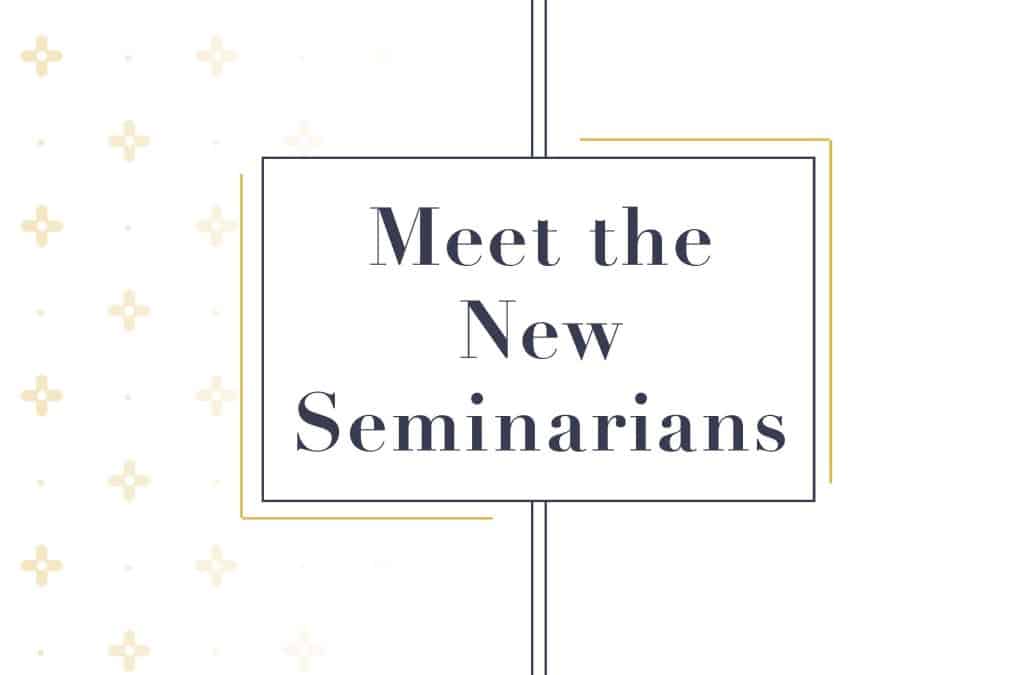 David Morand
I am originally from Sidney, where my home parish of Holy Angels is located. I was fortunate to grow up in a strong Catholic household, which laid a solid foundation for me. My parents are Mike and Brenda Morand, and I'm the youngest of three children. I have an older brother, Joe, and an older sister, Sara.
When I was growing up, I was blessed to have many good priests around me. As they got to know me they would occasionally say "David, I think you would make a good priest one day." While this was in the background, I never really considered it until around 2015. I had fallen away from seriously practicing the faith, and through the good example of young Catholic friendships, some young guys who had been in seminary, and spiritual direction, I began to seriously consider it.
While this isn't my first time in seminary, I am greatly looking forward to the formation, the opportunity to grow as a Catholic man in the spiritual life, within a community and around solid men seeking the same thing.
My favorite saint is probably St. Philomena. She placed herself in my life several years ago, proving to be a faithful companion. I love her title "Powerful with God." I can count on her to be a friend, a guide and to be there for me. Her story of absolute trust and abandonment to God, even in the face of the most dire of situations and consequences, is inspiring.
In my free time I like to play guitar and ultimate frisbee, spend time with friends, read and hike.
This article appeared in the October 2022 edition of The Catholic Telegraph Magazine. For your complimentary subscription, click here.