Nativity starts its second century with $1.2 million in upgrades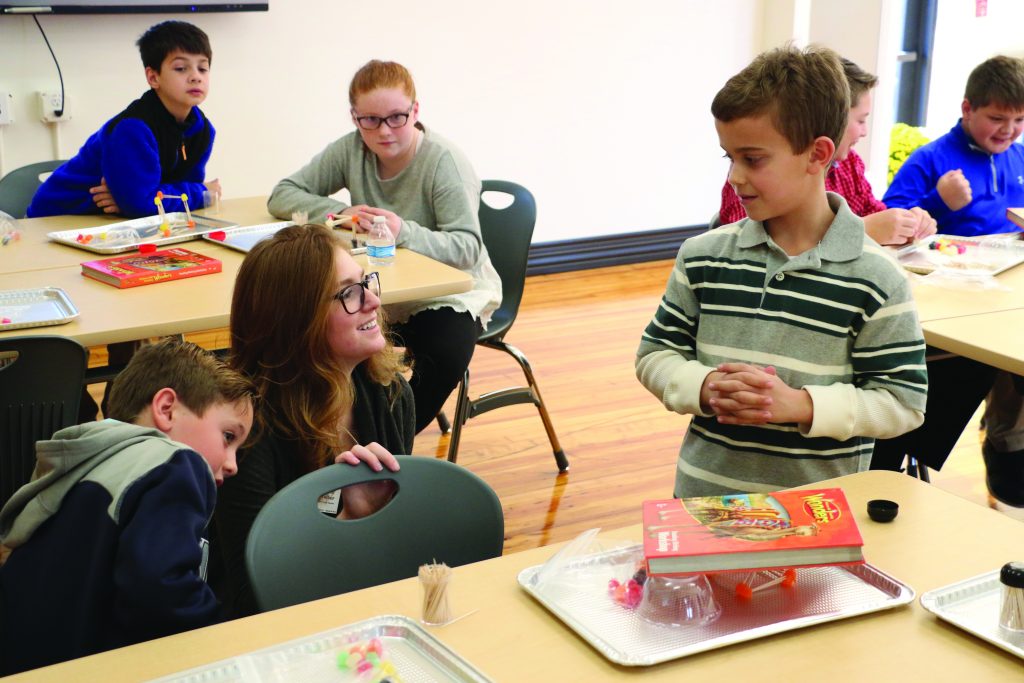 Nativity of Our Lord is marking the start of its second century with the completion of long-planned improvements to its church and school buildings.
The 101-year-old parish, located in Pleasant Ridge, launched $1.2 million worth of projects in May, and completed them in September.
"The projects that we have completed have significantly improved our campus, and will furthermore serve the spiritual and educational needs of our parish community," said Father Paul DeLuca, pastor since 2003.
On Nov. 18, Nativity formally dedicated the new Mary, Seat of Wisdom Learning Commons located in the school.
Approximately, $850,000 was dedicated to make significant changes to the school, which opened in 1921. They include: The new Learning Commons: The former church, then gym, now houses space for the new STEAM (science, technology, engineering, art, math) program, the school library, and "study huts" for small-group and individual instruction. The Commons also has room for up to 125 seats for parish events.
World Language Room: The former administrative offices and main entrance to the school are now a dedicated classroom for Spanish and Latin teachers. Students can also complete online French and German classes in the new space, enhancing the school's 38-year international exchange program.
New administrative offices: The former school library now includes administrative offices, meeting and reception space, teachers' space and a nurse's room. With new offices, the official entrance of the school is now located in a safer and secure interior courtyard.
"The STEAM focus, in particular, signals our commitment to guiding students to be 21st century learners and leaders," said Principal Chris Shisler.
The STEAM program at Nativity is aimed at cultivating student interest in STEAM related fields, given the research that has shown that students are more likely to be interested if they have had early exposure to the fields.
Nativity's new STEAM Instructional Specialist Kathy Zubelik, who is an engineer with work experience at both NASA and within local school STEM programs, has been hired to engage students in activities that spark their interest in STEAM. She plans to more closely align Nativity's curriculum and instructional techniques to match the needs of STEAM related fields where abundant job growth is predicted.
Another $350,000 in parish funds allowed Nativity to upgrade its church building. The church enhancements were completed in conjunction with preparations for the 50th anniversary of the dedication of the church to be celebrated on May 18.
Funds for the current improvements come from several sources. Parishioner donations total $800,000, which include 20 percent of total parishioner donations to the archdiocese's One Faith, One Hope, One Love campaign; funds from a 2009 Nativity Capital Campaign; donations made to the Nativity Annual Fund; and other donations. Two foundations donated a total of $200,000. Nativity alumni donated $100,000.
"We are humbled by the generosity of Nativity parishioners, alumni, foundations and friends who assisted us in completing this $1.2 million dollar project debt free," Father DeLuca said. "With the newest improvements, Nativity is creating sacred, secure and modern spaces to celebrate God's love and grow in God's wisdom."